It's been forever since I wrote a blog post that I actually am not sure how to start this! Ahhh I'm so rusty. Things have been absolutely crazy (in a good way) over here at What is Perfection HQ that I have had very little time to brainstorm my blogs, come up with ideas for what to write about, or take any pretty fancy blog photos to put up here on the site!
Lots. Lots. Is. Going. On.  And a lot of it involves Me doing more work on myself.
"The work" As I like to call it, is that inner work of deep soul searching, personal development, meditation, Prayer, self reflection, journaling, and awareness. And it's the work that matters most!
Sadly, it's also the area people pay the least attention to. As entrepreneurs, we think we need to spend all this time hustling and working hard for other people, but the reality is, when you focus on looking inward, that is when you actually grow your business the most! I myself have definitely see some major shifts playing in my life since I've been looking more inward and shifted my focus away from other people.
I'm also taking time to enjoy my life, appreciate and love the moments I share with my fiancé and basically — I am taking time to just LIVE!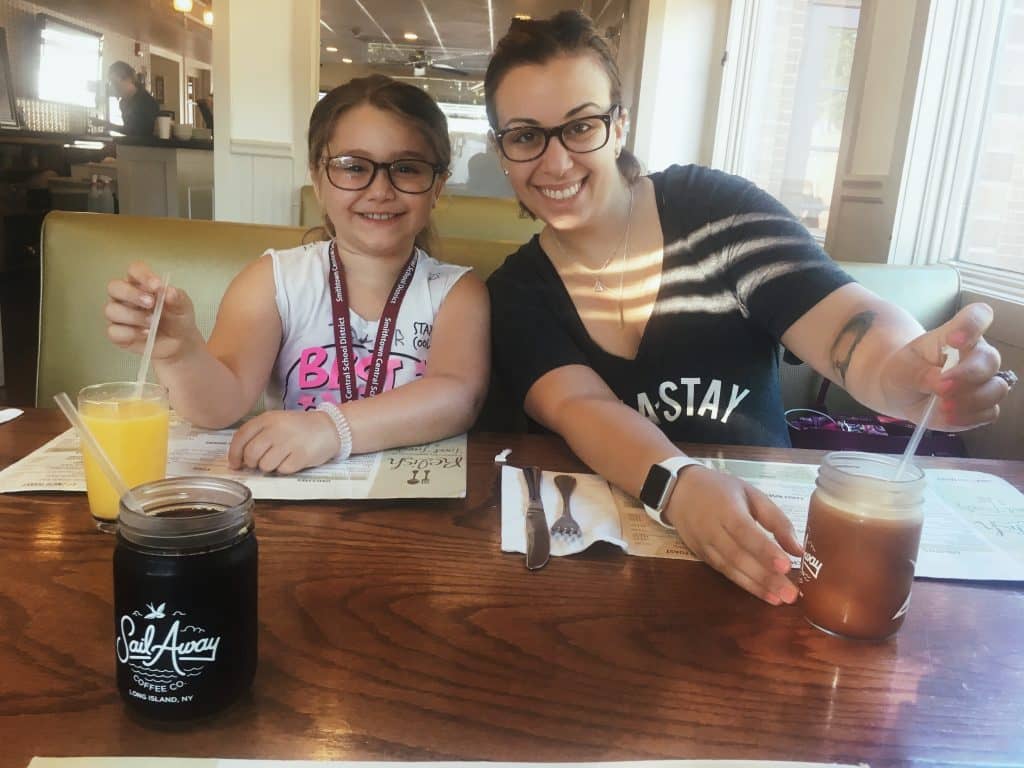 I've also been making more memories. Stepping away from work to take breaks and enjoy life was one of the hardest lessons I had to learn as an entrepreneur. This past weekend my Goddaughter and my best friend and I traveled to six flags. WE had an awesome time eating yummy breakfasts, riding awesome scary rollercoasters and laughing so hard in the pool hotel that we nearly cried. It was so fun!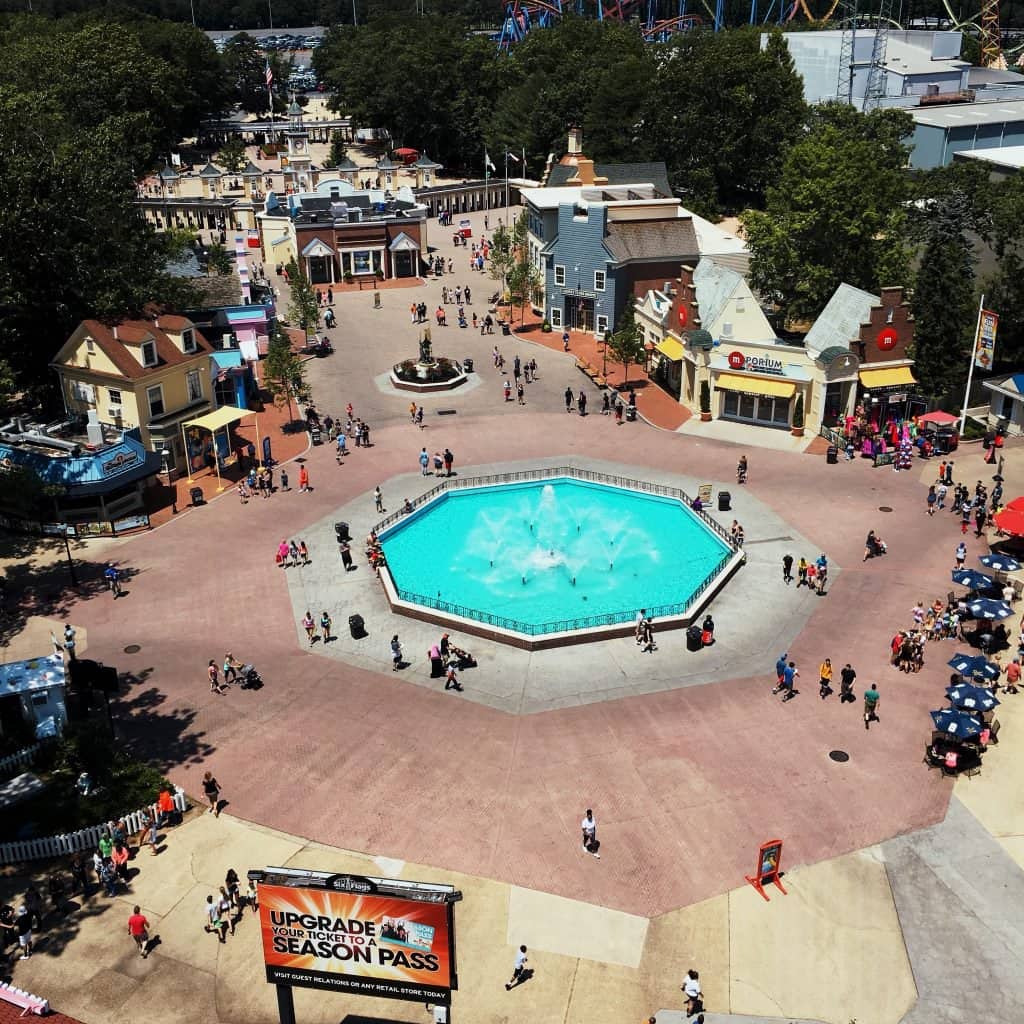 This was the gorgeous view of the park we saw when we took the lift from one side of the park to the other.. We were determined to ride "El Toro," but once we did I was definitely regretting it. It was the scariest ride ever!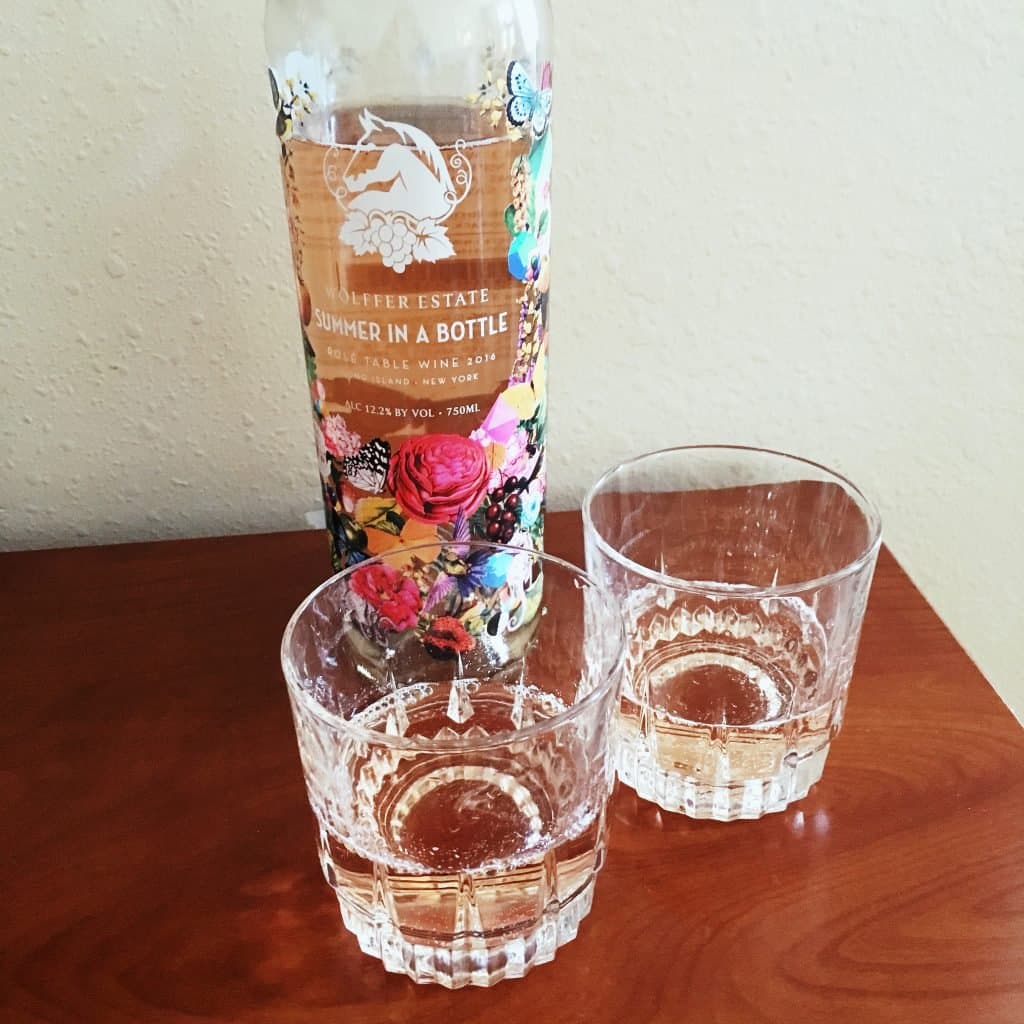 We enjoyed a few drinks in the hotel room from this beautiful "Summer in a Bottle." Honestly, it was the prettiest bottle I've ever seen that I'm actually sad we didn't keep it!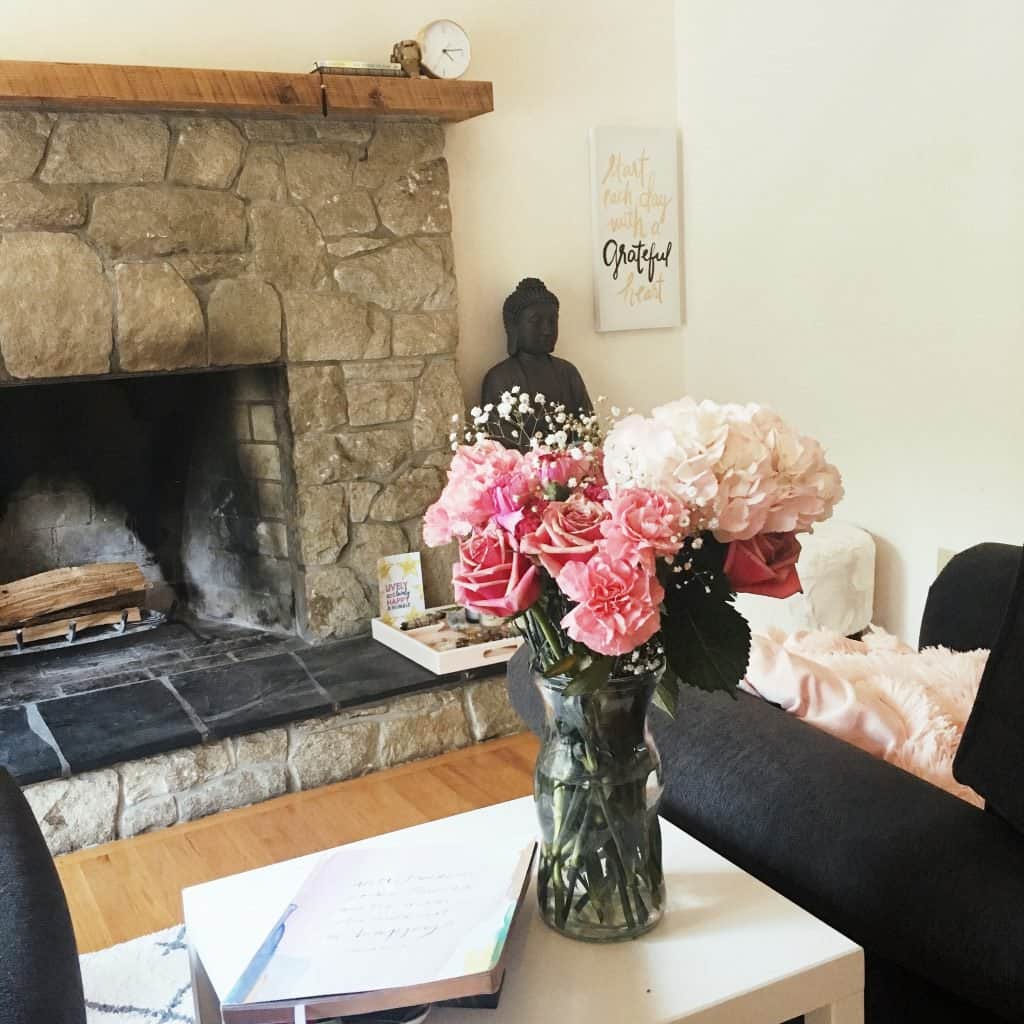 I also shared my flower routine on my Facebook Page – and so many of you started doing it too! Every Friday I buy myself new flowers to honor all the work I did that week. I make a list in my journal of all the moments I have to be grateful for and I celebrate with my beautiful bouquet! These were my flowers this past Friday.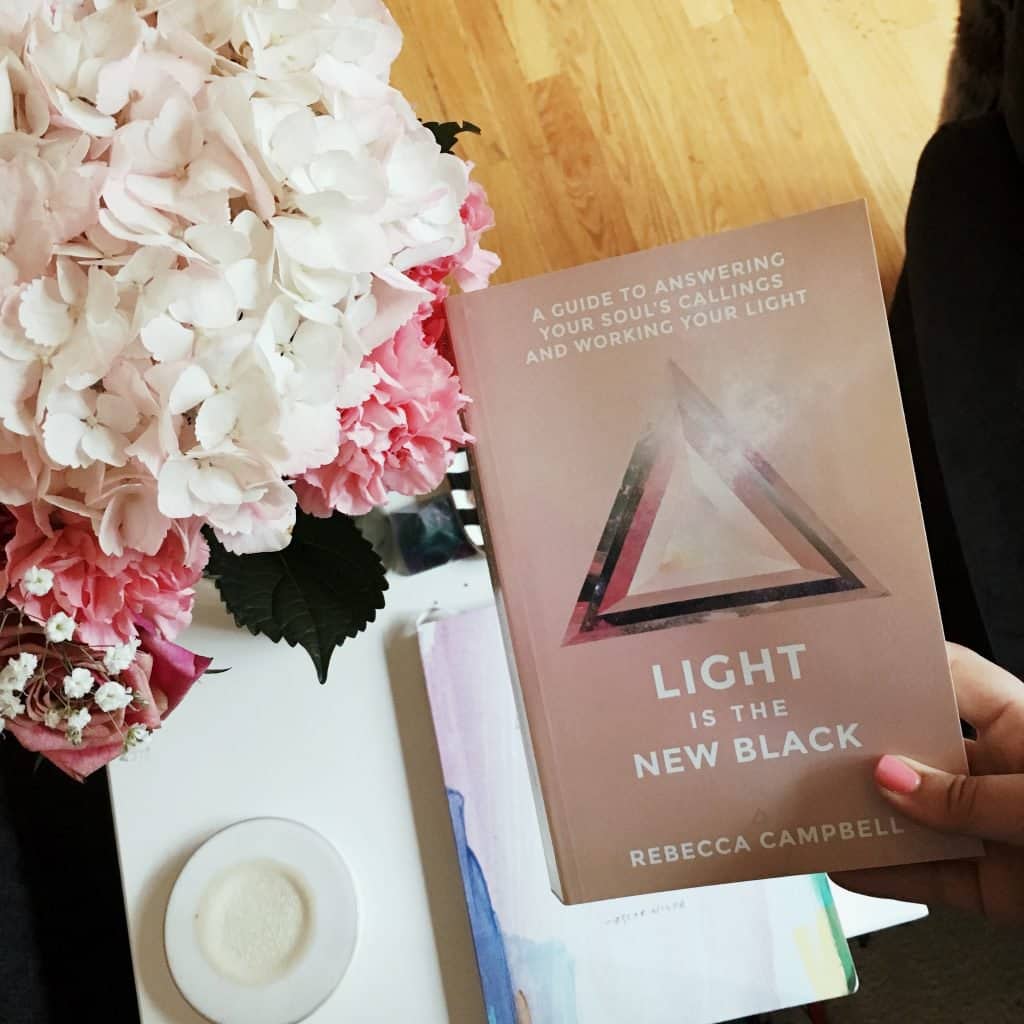 Oh, and this month in the WIP Tribe Facebook group – I announced the Book of the month- Light is the New Black by Rebecca Campbell. I am so excited to read this with all of you!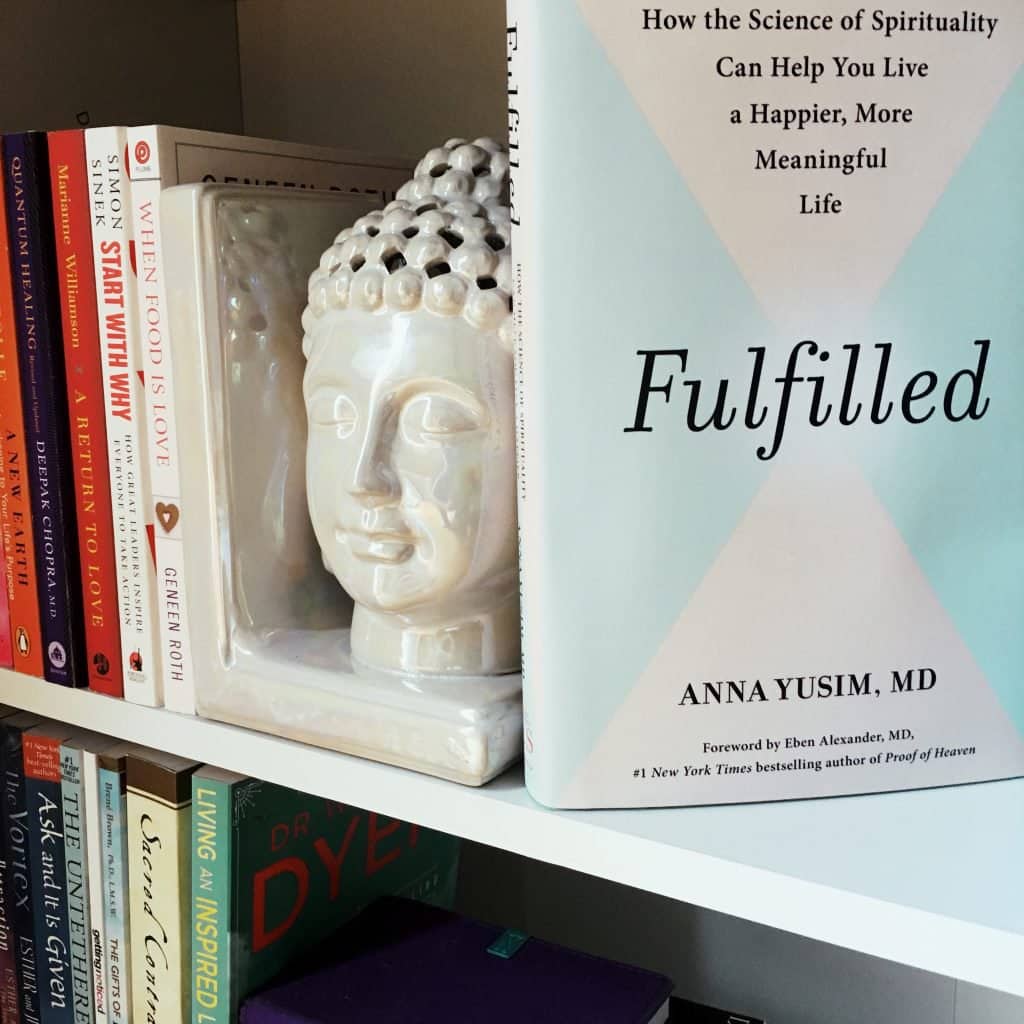 I've been doing a lot more personal development lately, like I mentioned before, and I think part of that has to do with my beautiful meditation space being near completion. I love the vibes it gives me to see books on the shelf like this. IT totally lifts me up.
I'm also doing a lot of work with oils, oracle cards and crystals too!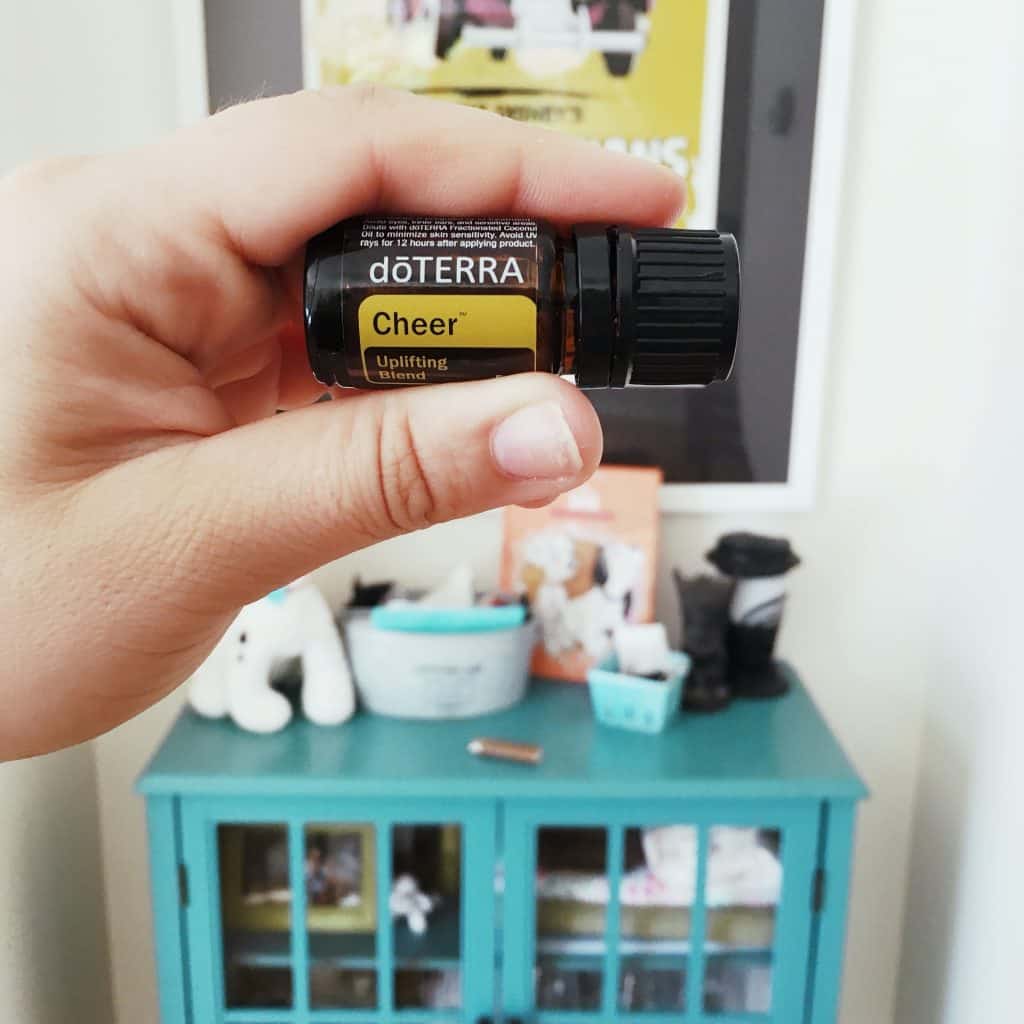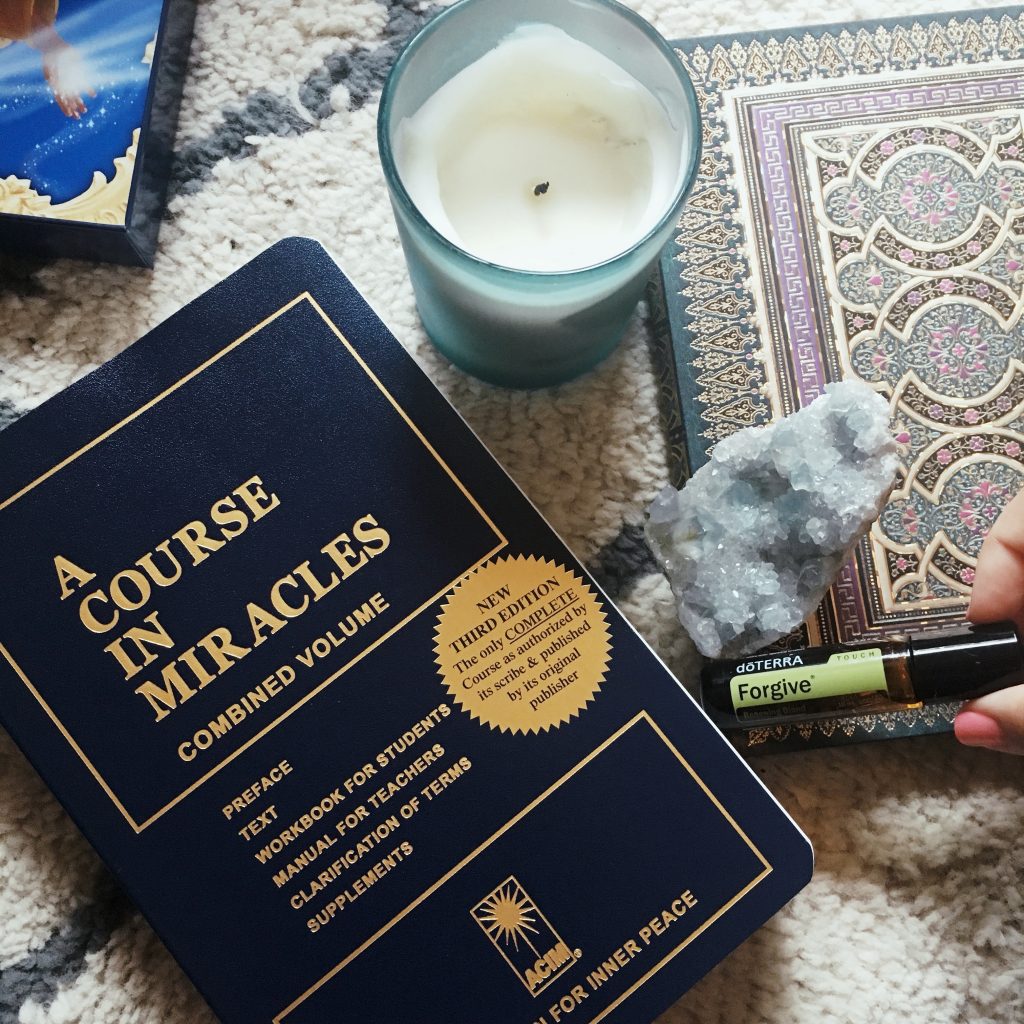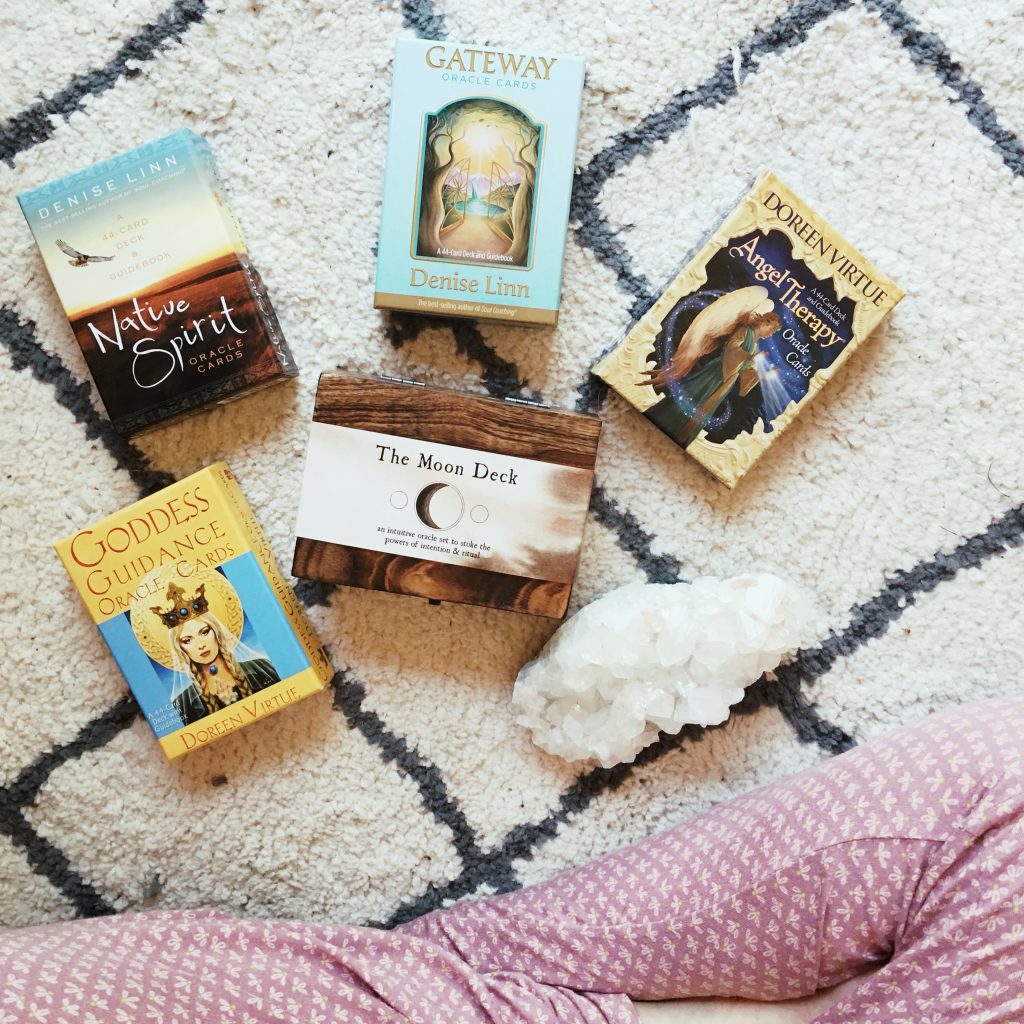 So much is happening for me lately.. and I am truly just so grateful. <3 <3