Are you trying to train for a half marathon? Then you need to know something. It's no joke. If you read my latests posts about weight-loss and goal setting, you should know I have been super hyped up on the healthy lifestyle vibes lately.
WOO HOO!!
Recently, I decided to train for my second half marathon, and I'm super pumped about it. BAA BOOM!
Now I am trying to train for a half marathon the second time around, and I have to admit, it is just as hard this time around as it was the first time. The only difference is that since I have done it before, I feel more confident that I can do it again!
So today, I wanted to reach out to all the runners out there – the fitness girls who have a healthy lifestyle and are feeling ready to train for a half marathon. If that's you – congrats girl! You are amazing. Here are a few things I need to share when it comes to learning how to train for a half marathon.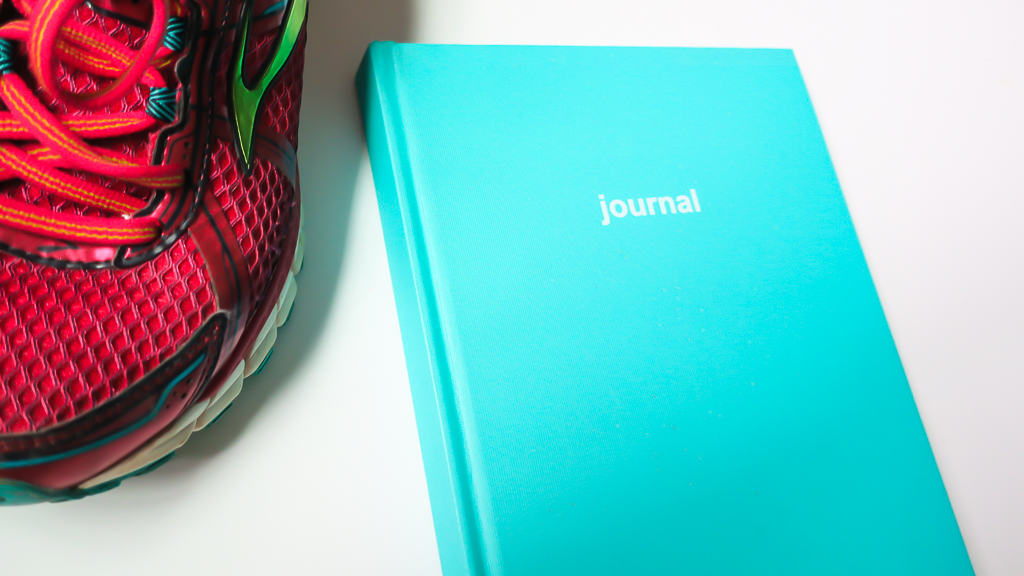 How To Train For a Half Marathon – Tips
In the past, I'v had a ton of failed attempts. No joke. I signed up for about three or four races in the past trying to tackle that 13.1 mile race. It sucked to spend all that money: Running a half marathon can be anywhere from 80-250 bucks depending on the race.
Looking back on all the times I tried to train for a half marathon and never succeeded, I realize that there were certain things I didn't know back then that kept me from being successful.
Once I accomplished my first half marathon, I felt accomplished, clear minded and really educated on what works and what doesn't when you train for a half marathon.
Now  Ifeel super prepared and educated about the experience and I want to share it with you so that you can be educated too!
Where I was Before I started to Train for a Half Marathon
Full disclosure… I was a horrible runner before my first half marathon. I was a heavy smoker and a serious anti-runner if there ever was such a thing. So that should give you hope. Because uno mater what your health status is when you start to train for a half marathon, you can actually make that goal happen! Because there is no "beginner" that isn't capable of kicking butt on their own first half marathon race. If I can train for a half marathon as a heavy smoker and complete my time (2:14 in case you were wondering) you can too!
You can do it if you believe you can do it. And if you want to do it, follow these tips.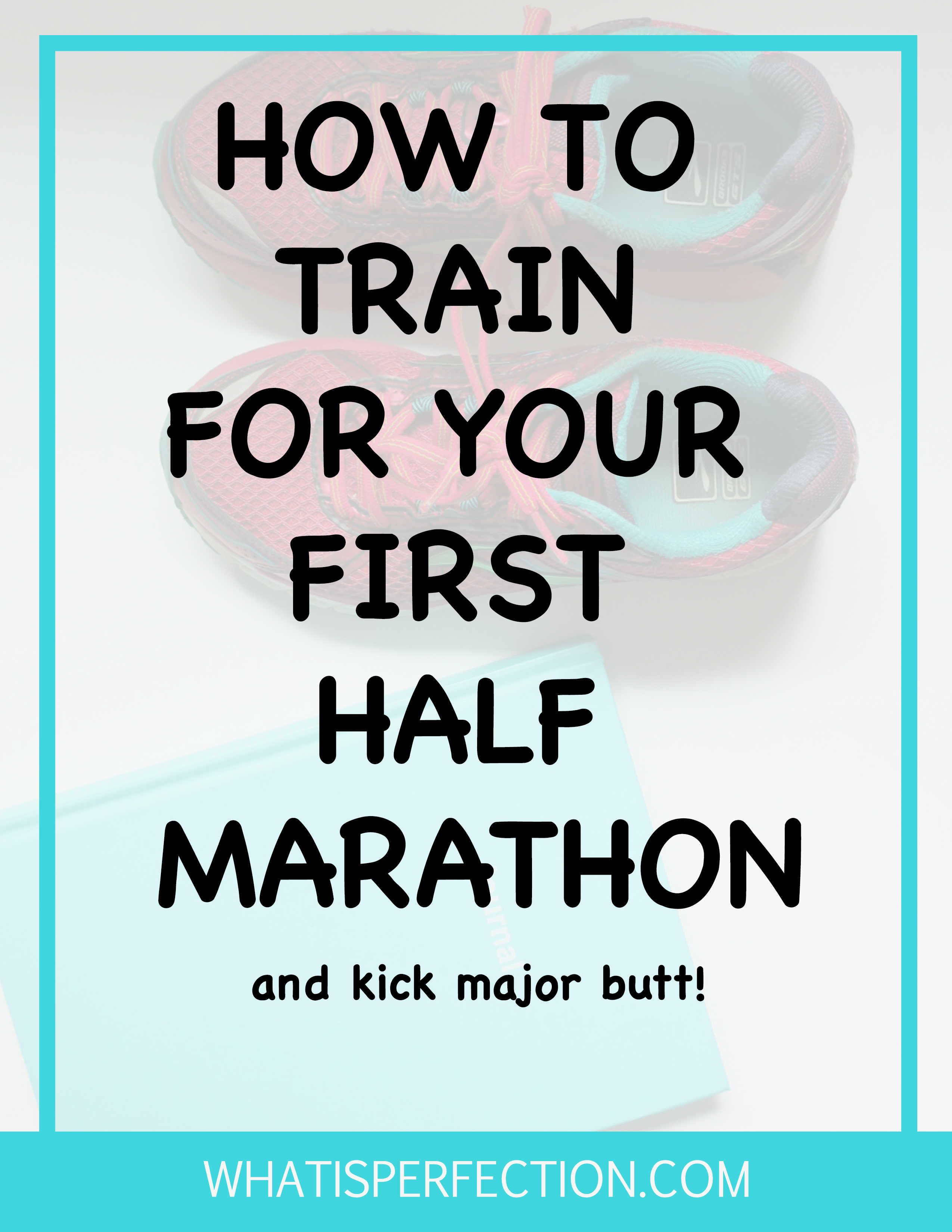 1. Have a game plan. You'll see at the end of this post I am sharing my own special training program that I designed for all of you. It is the exact same schedule I use to train for a half marathon – as a beginner, and even today. So If it works for me it will work for you. Come up with a schedule (even if it isn't this one I share) and stick to it.
2. Be consistent. Having a consistent schedule and getting out there every day is super important. It's especially important in the beginning when you just started to train for a half marathon and feel a little bit out of your physical element. Before I started my own custom designed schedule,  I wasn't even capable of running a mile straight. But the more consistent you are, the more frequently you follow your schedule and get out there running every day, the more likely you are to accomplish your goal. So don't worry. If you keep going out there and giving it your all, you will make it happen.
3. Practice running first, before you jump into a schedule. Once you feel ready to start training for a race, follow a 12 week schedule for yourself just like the one I used to train for a half marathon. Having that schedule will keep pushing you to new limits even if you can't run them straight through. If you keep up with the schedule, you'll be kicking butt by the time your race comes around.
4. Don't focus on any other goal while you are training. This is something a lot of people might disagree with me on, but I found that as a beginner runner, it was really hard to dedicate my energy to training for runs outside when I was distracted by other things like weight training programs. I decided that if I was going to train for a half marathon, I couldn't focus on other workout schedules at the same time.  Keep in mind, I did do a lot of cross training, but I didn't feel obligated to follow a specific cross training schedule. Make your running plans a must and let everything else sort of be a secondary priority.
5. Get Good Sleep and Listen to Your Body When You Need to Rest. This one is a big important MUST on my list of how to train for a half marathon. The last thing you want to do is hurt yourself by pushing through your training program too hard. If you have a scheduled run on Tuesday, but feel like you desperately need a rest day, it is totally cool to push back your scheduled run and do it on another day. Rescheduling your workouts when you train for a half marathon doesn't mean you are any less perfect or dedicated. If your body is telling you to rest, do it girl. And enjoy it.
6. Get A Kick Butt Pair of Running Shoes: I should do a whole post on Running Sneakers and their importance. Early on when I started to train for a half marathon, I was wearing shoes I was ill fitted for. Guess what happened: I got injured a lot. So when you start to train for a half marathon, be sure to get fitted for a perfect shoe. The perfect shoe you wear totally depends on the type of runner you are and how your stride is. Everyone has a different stride. Regardless, you should always get your running sneakers about 1/2 a size bigger than you usually wear. Your feet swell up when you go on long runs and having that extra space in your shoe keeps away blisters.
7. Only use your running shoes for runs.  I love my running sneakers. No doubt I want to wear them all the time. But I don't. Reserving my running sneakers for just runs when I train for a half marathon keeps me from wearing down the padding and support of the shoe. You should rack up about 300 miles on a pair before they need replacement. And sometimes, depending on how heavy footed you are, you may need to buy new shoes sooner. Keep in mind, a great running shoe can be expensive. So be sure to be conservative on the mileage you use on your sneakers. And only use them when you train for your half marathon.
8. Pay close attention to the weather. I have never been the girl who dressed properly for the weather outside. Seriously. When it comes to predicting the weather I am the worst! Growing up, I was the awkward kid wearing shorts in the snow and wearing sweaters when it was 90 degrees outside. I just have zero clue when it comes to that stuff. When I started to train for my half marathon, that really need to change; especially in the summer seasons. Try to be very aware of overcast, temperature and humidity, because those are things that can really effect your performance when you train for a half marathon.
9. Listen to your body in the weather. Start paying close attention to how you feel on certain days where the temperature is higher and figure out where your limit is. For me, If the temperature is over 86, I am heading over to the gym for my run instead of hitting the trails outside. Everyone's body is different and has a different tolerance so get to know what yours is!
So I'll leave it at that. Oh! And don't forget my half marathon training schedule! It's here free for the grabbing! Use it when you train for a half marathon or even if you are just trying to boost up your mileage!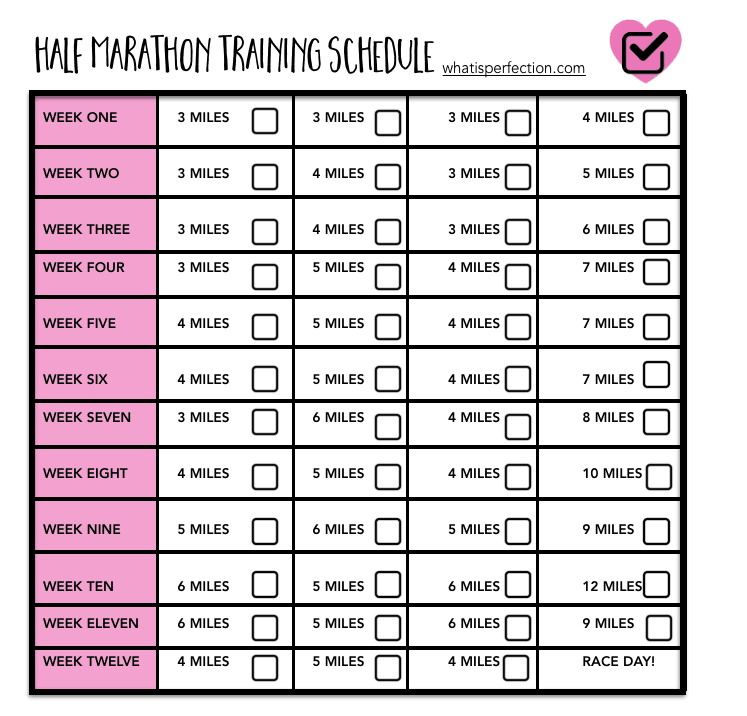 GRAB YOUR FREE HALF MARATHON TRAINING PLAN!


Sign up for Your Free Life Coach Guide! Find Confidence, Feel Beautiful and Transform your Happiness step by step. Make an Amazing Change for Your Life. I'll give you the tools to make it happen!


What is Perfection is the Self Improvement blog for the imperfect girl everywhere. Learn to find happiness, feel beautiful, and be confident in who you are. We all deserve to be happy, and we all deserve to be the best version of us. And we all are truly capable of getting there. Because Perfection Is Impossible. Happiness isn't. See The Self Improvement E-Guide Collection For Your Life Coaching Guides to Change Your Life Today!