Guys. The book of the month is here. It's sassy, its crass, and it's everything I am obsessed with.
The Subtle Art of Not Giving a Fuck By Mark Manson.
"A Counter intuitive approach to living a good live."
If you know me, you know I totally love living life NOT by the rule book – so this little gem has me drooling.
Here's what's going on – This month I am gonna start reading it. Come grab your copy on Amazon Here and let's start reading it together! or Audible Here if that's your thing (but honestly, the narrator doesn't sound as good as I do in my head reading this book.)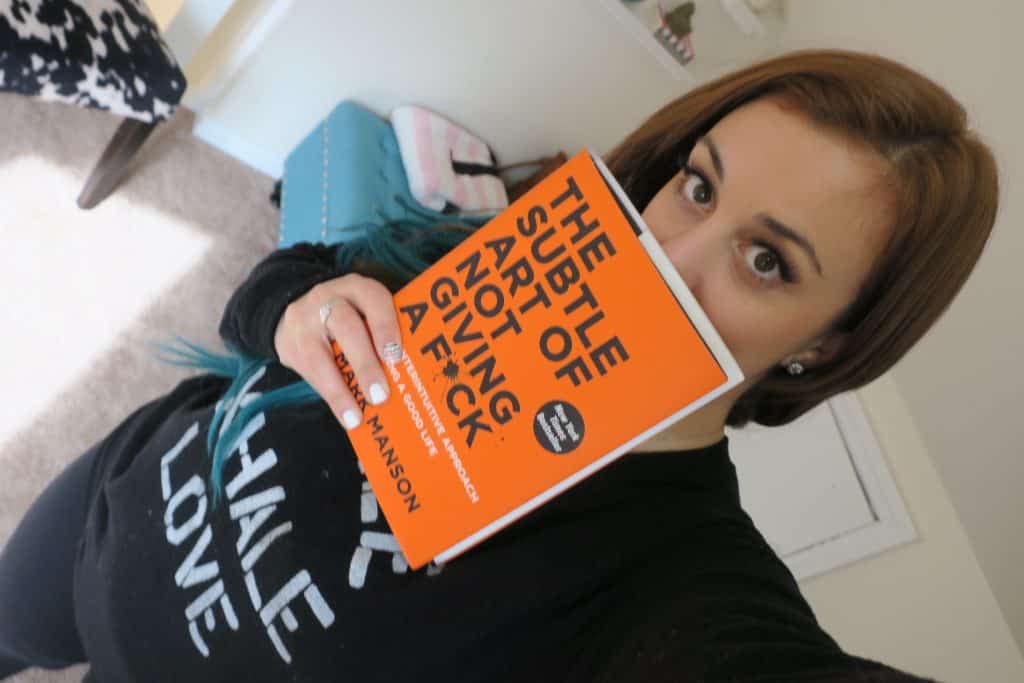 Why did I pick this book to be the start of the WIP Book Club? Well  – because – it's about time that we all learn to stop giving a shit about other people and focus inward. Learning how to let go of what other people think was probably the biggest game changer in my mindset shift – it was the first thing I needed to do in order to create the life I really wanted for myself. I needed to stop listening to other people and I needed to pay attention to myself.
So all you WIP girls start looking inward and join in on the talk – I'm going to be sharing my reviews, thoughts and opinions in videos on my youtube channel and also in the community group so make sure you join! just click the picture here.