I am really excited about Episode 4 of the Imperfection In Me Podcast. But I got to be honest, I am also a little nervous. This is the episode where I share one of my most intense self reflections…. a moment from 2009 when I admired myself into a psychiatric ward. EEK! Yes. No wonder I'm nervous right?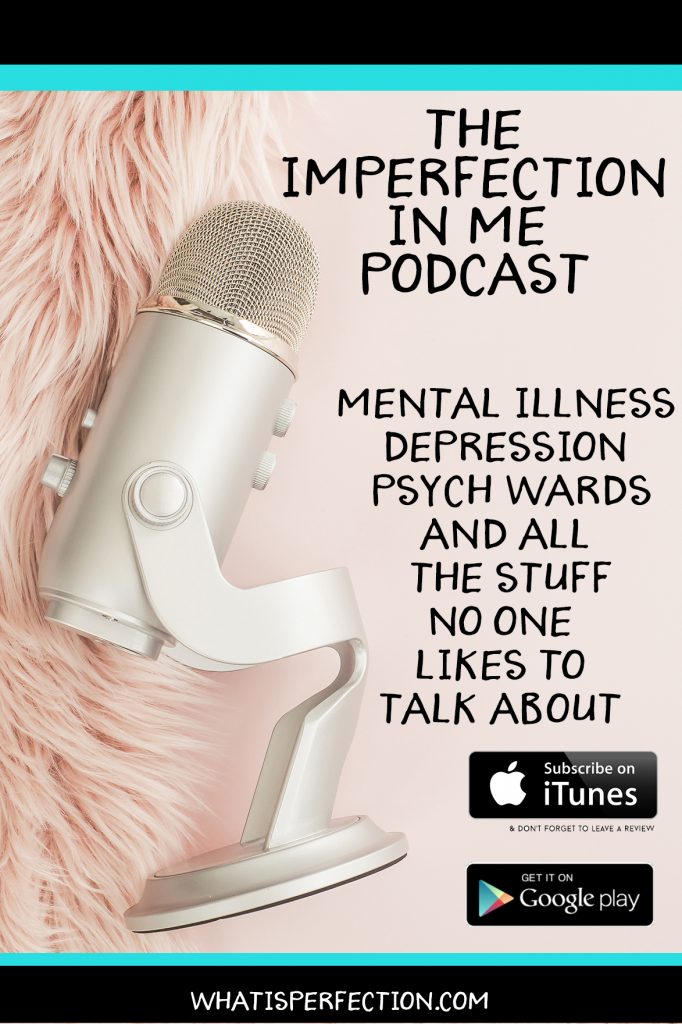 Real and raw, just like I promised.
Yes. That was the girl I used to be. And even in this podcast, talking about the life I used to have feels really foreign to me. It almost feels like I am talking about a total stranger.
Why? Because I am so far away from that life now. I feel like a different person. I feel like so much has changed about me.
But I felt like this was something  I really wanted to open up about. There are so many people out there who are afraid to talk about their own mental illnesses- whether they be mood disorders, depression anxiety, or whatever. So many people are afraid to talk about the emotional struggles they face. And I refuse to be one of those people.
It's time we raise awareness – get clear about the struggle is really like – and not shy away from sharing our stories.
come check it out!
xoxox