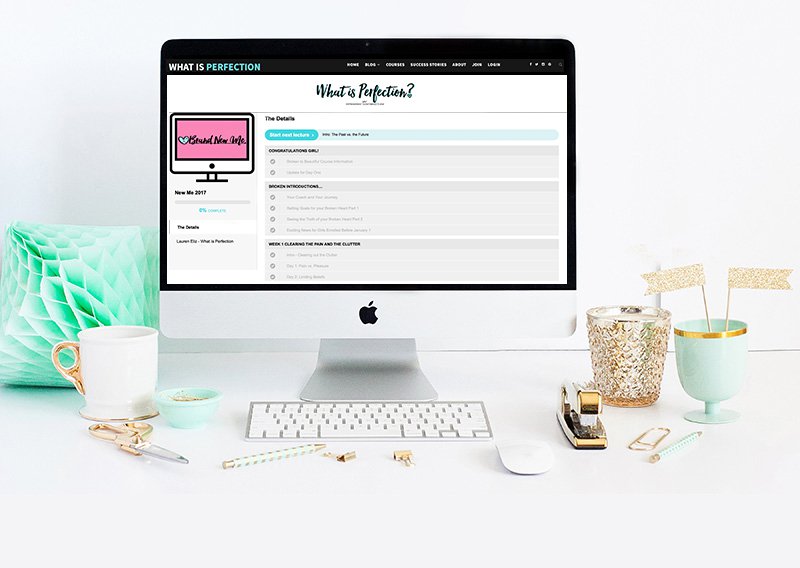 Hey girls! Yes it's Christmas Eve, and yes I am writing a post here on WIP. But first things first
HAPPY HOLIDAYS LADIES!
I hope you are celebrating and enjoying your holiday time with family and friends….and I hope it isn't too stressful!
Okay… so I gotta get something off my chest.
There are some details on the Brand New Me Course that, if you are on the Waitlist, you will want to know about.

THE SCHOLARSHIP CONTEST IS NOW CLOSED- ANNOUNCEMENT SUNDAY.
One lucky girl is going to win a full scholarship for the Brand New Me six week online course. The scholarship contest is now officially closed (it locked its doors yesterday.) The officially announcement of who the lucky special WIP Girl is that won the full ride will be announced on Sunday! Yay! A little christmas bonus to our special winner! The announcement will happen in the Facebook community group so be sure you are in there. We will also be contacting the winner directly via email, so no worries if you don't have Facebook. Just be sure to keep an eye out for our love letter.
EARLY BIRD ENROLLMENT OPENS MONDAY
On Monday, the doors will open to enroll in the Brand New Me online course. Early bird enrollment is special and it lasts a week. What is early bird enrollment? Well, it's a special opportunity to enroll early and get free amazing awesome bonuses. Things like added 30 day improvement course packages, one on one coaching packages with me and more fun stuff. All the details will come to your email on Monday, so if you haven't jumped on the waitlist, now's the time.
BRAND NEW ME IS A LIMITED TIME ONLY COURSE.
This means that when you enroll in the course, you get lifetime access to the content of the program. Yes. LIFETIME ACCESS. However, if you don't enroll with our January group, you won't get another chance to purchase the program for a few more months. The close closes it's doors for a reason. Brand New Me is a six week online program that runs live. Meaning, it's kinda of like online college, where a bunch of students take the course together at the same time with a teacher (aka me.) So when you enroll in the course, you get live coaching access with me as I walk you through each assignment step by step. We all embark on the journey together in a coaching group!
ONE LAST THING: I LOVE YOU AND BELIEVE IN YOU. 
NO matter where you are in your life right now – know this: You have the power to change your future. You can create any amazing bright path ahead… you just need to take that first step.