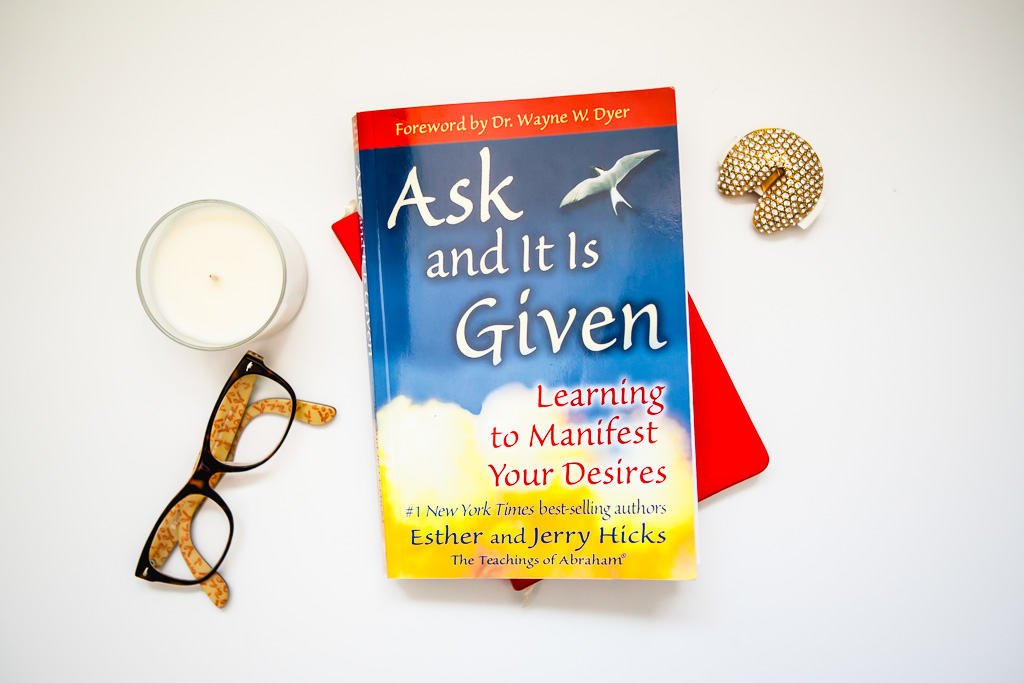 A bunch of you have been seeing me post pictures on Instagram of my cup of tea and latest law of attraction book asking for the deets.
Ask and It is Given by Esther and Jerry Hicks. Is AMAZE.
This was an amazing law of attraction book that I highly recommend to everyone. Whether you are new to the idea of the law of attraction, or if you are looking for ways to implement the law of attraction into your lifestyle practice, this book is for you.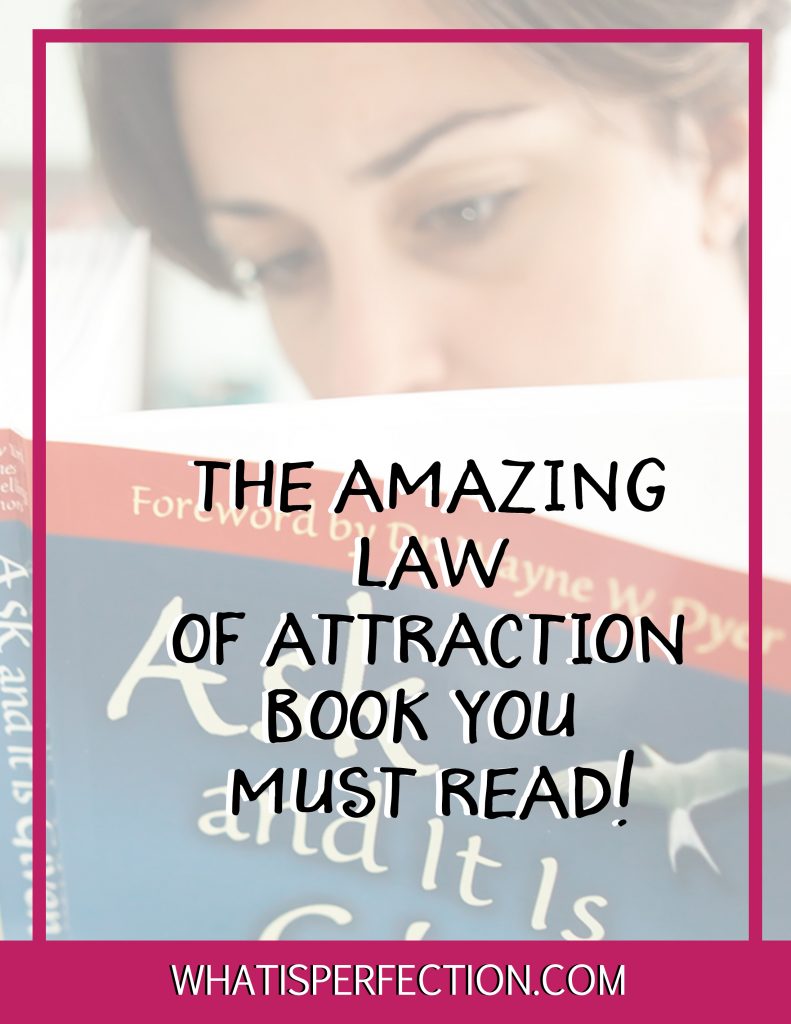 We all dream and wish of beer things for our lives. This month, I grabbed Ask and It is Given because lately I've been wanting to educate myself a bit more on manifesting my desires. I did a lot of research in picking the best law of attraction book (since I have read a bunch of them in the past) and decided this one was the best choice.
The Law Of Attraction Book
When I saw Ask and It is Given at the book store, I opened it up, read a sentence or two, and said "Ah Ha! This is it! This is the game changer!" and it was.
This law of attraction book breaks down the simple steps of how to actually practice the law of attraction. The language is simple, easy to understand and very practical.
Basically, it makes so much sense.
Ask and It is Given by Esther and Jerry Hicks was a great read. It made me understand the concepts of manifesting your desires. But it made me understand it more than any other law of attraction book I have read.
Esther and Jerry Hicks explain how your mindset basically effects every big decision you make in your life. And if you aren't ready to let in the things you want, even if you want them, they won't come.
What this Book Did For Me
This law attraction book did three amazing things for me.
It made me realize that delays are not denials. Just because things do not happen or create in the physical world the minute I dream them up and imagine them, doesn't mean that they are never going to happen. Things take time to manifest. There's a great analogy in Ask and it is Given on this topic-  Driving a Car. When you take a trip from California to Arizona, for example, you don't stop half way and give up because it is "taking too long," right? You know exactly what direction you are headed in and you keep pushing along because you know that is where you want to end up. So why should our lives be any different? Why should we give up on certain things when we are half way down the path just to return back to where we started? That makes no sense. Ultimately, we know this: As long as we are pointed in the direction we are wanting to go, we will get there.
It helped me understand goal setting more clearly.  You will never reach your Goals because your goals keep changing. This was huge for me. In the past when I set certain goals I would reach them, feel happy and then just go back to my old ways. "Okay great I did it!" I would say. Whether it was for my career, for weight-loss, for saving money. I would reach a goal ,and then I gave myself reason to just give up my focus. But this book showed me that if you live life thinking there is some sort of end goal for your dreams or life, you aren't really living. And you will never feel fulfilled. Now I know when I set goals I need to think ahead. We are creatures of growth and change and we are always asking the universe for more.. and we should!
Practicing the Law of Attraction
The book actually teaches you how to practice the law of attraction. This book wasn't just easy to understand. It actually laid out the fundamental practices for retraining your brain to think differently. It shows you how to be more open, and more positive. I loved part two of the book. It is filled with ideas for retraining your brain and actually living the law of attraction.


Sign up for Your Free Life Coach Guide! Find Confidence, Feel Beautiful and Transform your Happiness step by step. Make an Amazing Change for Your Life. I'll give you the tools to make it happen!


What is Perfection is the Self Improvement blog for the imperfect girl everywhere. Learn to find happiness, feel beautiful, and be confident in who you are. We all deserve to be happy, and we all deserve to be the best version of us. And we all are truly capable of getting there. Because Perfection Is Impossible. Happiness isn't. See The Self Improvement E-Guide Collection For Your Life Coaching Guides to Change Your Life Today!