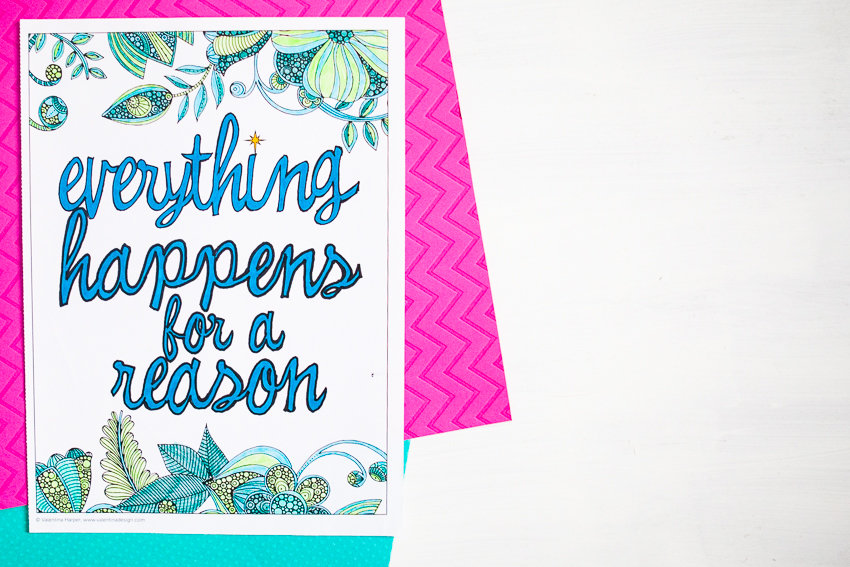 Life isn't always a walk in the park. Sometimes things get rough, obstacles come our way and we need to figure out a way to overcome them.
I'll be honest, there was a time in my life when only terrible bad things happened. It was like a solid year of my life where one thing after another was thrown my way and for some reason it all sucked.  Have you ever had a period of your life like that? Where all of the sudden everything just seems to spiral out of control?
I met a friend for dinner the other night who is going through one of those tough times. It seems like these last three months have just turned her whole life upside down, and she feels totally lost. I can totally relate…. I've been there. It sucks.
But the truth is when bad things happen we can't really do much about it right? Well.. No, not really. Whenever we are faced with challenges in life, we cannot necessarily control what is happening to us, but we can control how it shapes us in the future.
Listen…. there are so many people in the world that have bigger challenges than I do… and some of them grow and push through those challenges to be even more amazing than I could ever be. How does that happen? How does one person who goes through such horrible experiences in life come out stronger, better, and so extremely successful?
The difference is what they associate the experience to in their minds – how they let that experience shape them and affect them.
The moral of the story is this… no matter what obstacles we face, no matter what challenges we need to overcome in life, we need to remember that all of those challenges are happening for a reason.. to make us better, more confident and more amazing humans.
So the next time something bad happens and you find yourself asking, "Why me?" try changing your mindset and start asking the question – "How will I grow from this experience?" instead.
I promise you will be better off. Because everything happens for a reason. Even the shitty stuff.