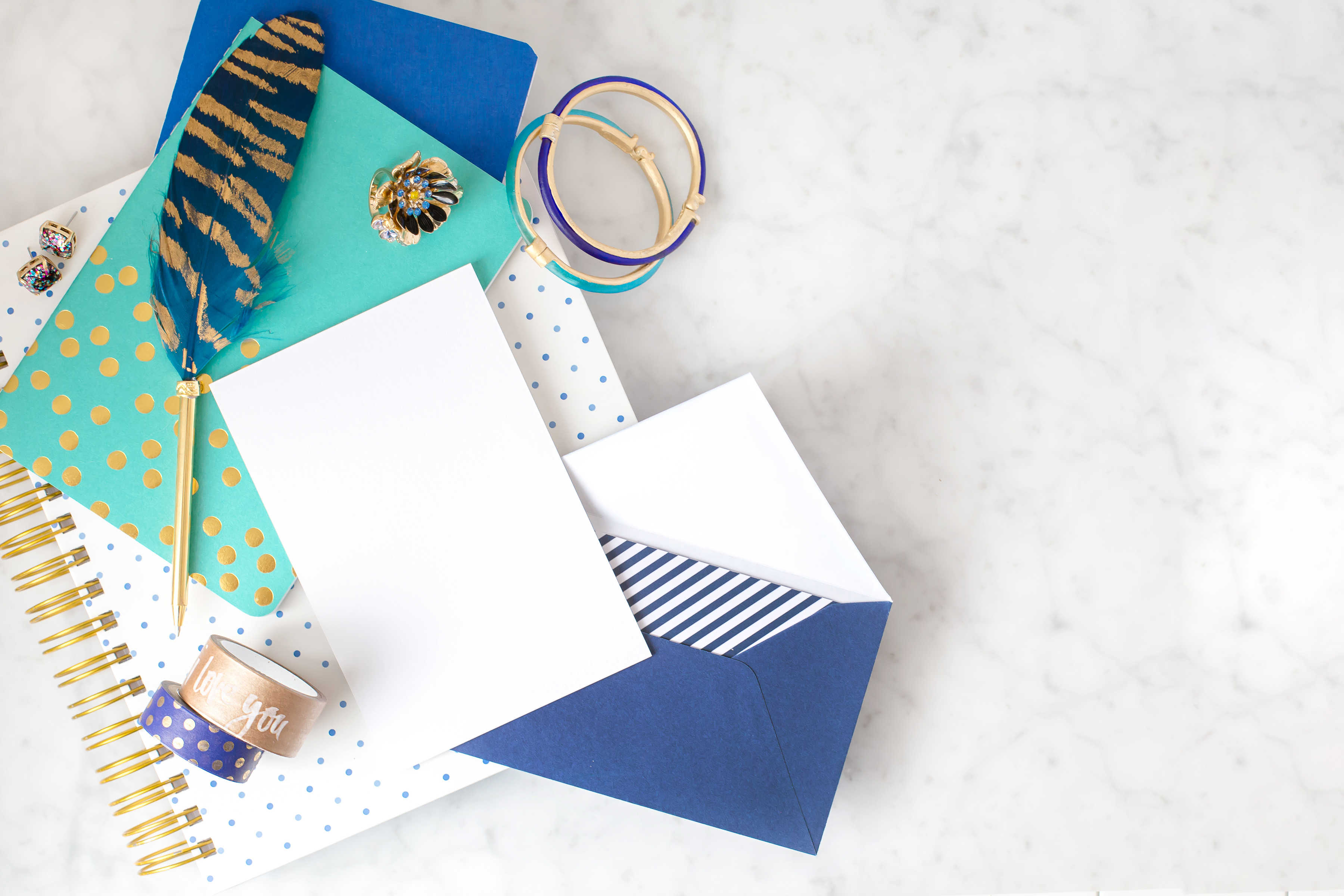 It's a new found habit that I am totally obsessed with. It takes the Law of Attraction to a whole new level. Yes. I am a total Woo-woo lately. And I love it. No shame. Because it works. And It's awesome being a woo-woo.
I have a BUNCH of favorite morning rituals that I wrote about a while back in this post, but today I wanted to really hone in on giving you ladies one of my favorite pieces of my morning self care routine: setting intentions.
Every a.m. I take out a notebook and ask myself, "What are my three morning intentions for the day?"
It's a routine I started recently, but it seriously has had such an impact I need to share it with ya'll.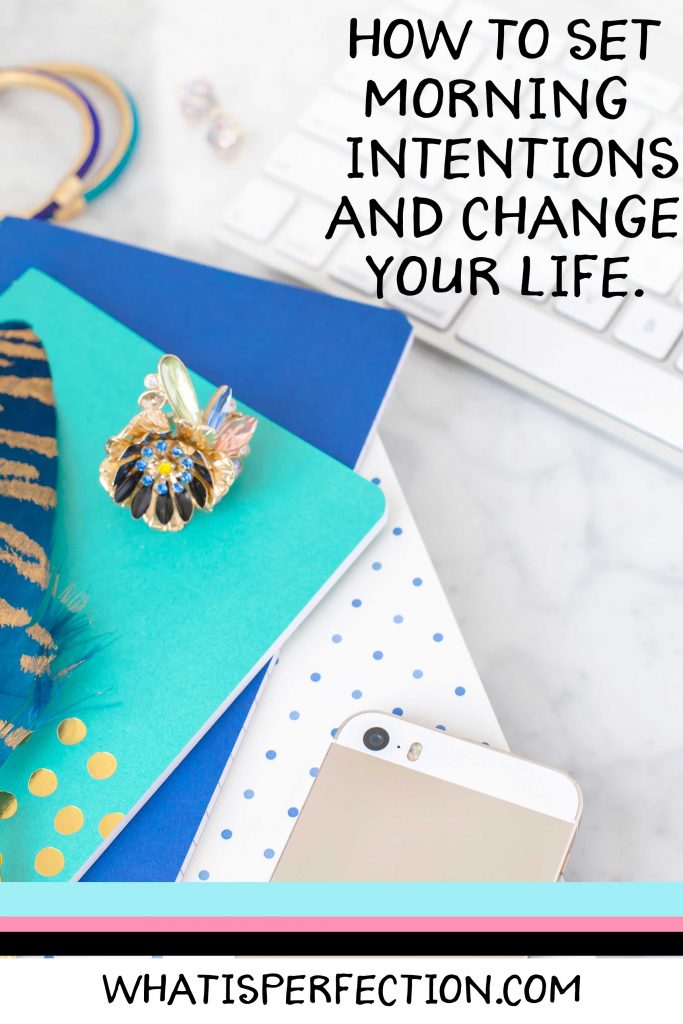 Setting Intentions is total Game Changer.
Intentions help us gain clarity on the things we want more of and the things we want less of in our life. When we wake up and start our day identifying our intentions and purpose, it gets us super connected to what it is we want to experience in our life.
Setting morning intentions is one of the best ways to start my day. I write down three intentions I want to focus – so I know exactly what I am trying to feel for the whole day.
Lately, my intentions have been sort of similar each morning, but they do change and evolve. You don't need to make one intention a permanent life intention every single day. What's great about doing this every morning is that you can always change your mind and create more fun and variety in your life.
So each morning I wake up and ask myself – what three things do I want to accomplish? What three emotions do I want to embrace and experience today? What three main forces of energy do I want to attract today?
And then I write them down, look at them, focus on the words for a few minutes, and then release my thoughts. I always do my best to make sure that whatever intentions I set, they are filled with gratitude and positivity.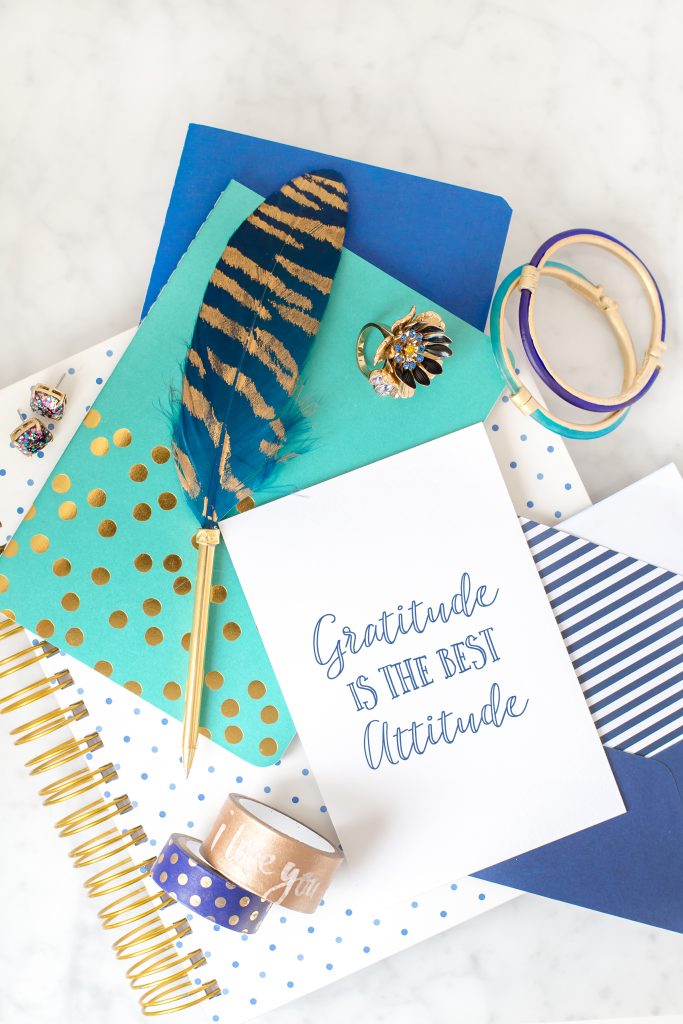 My Three Morning Intentions Today:
1. I Will focus on giving and providing service to the world. I will help others.
2. I will feel energized, balanced and clear minded today.
3. I will be productive, without feeling stressed.
Some of my other favorite morning intentions:
1.Today I will feel loved in multiple areas of my life.
2. I will focus on peace and balance in my life today.
3. I wil honor my needs.
4. I will remain present and grounded in every single moment today.
5. I will surround myself with love and positivity.
6. No matter what happens I will protect myself from stressed be surrounded by love instead.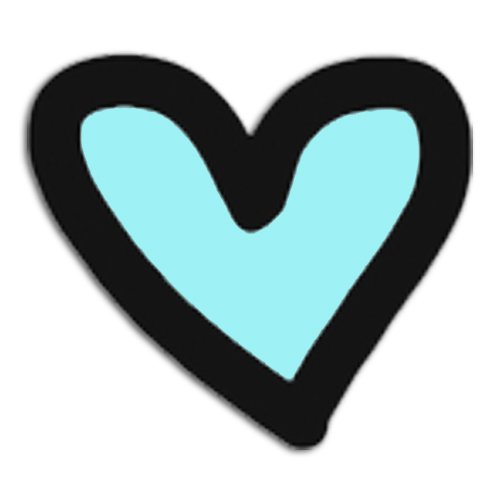 Do you have some favorite morning intentions?