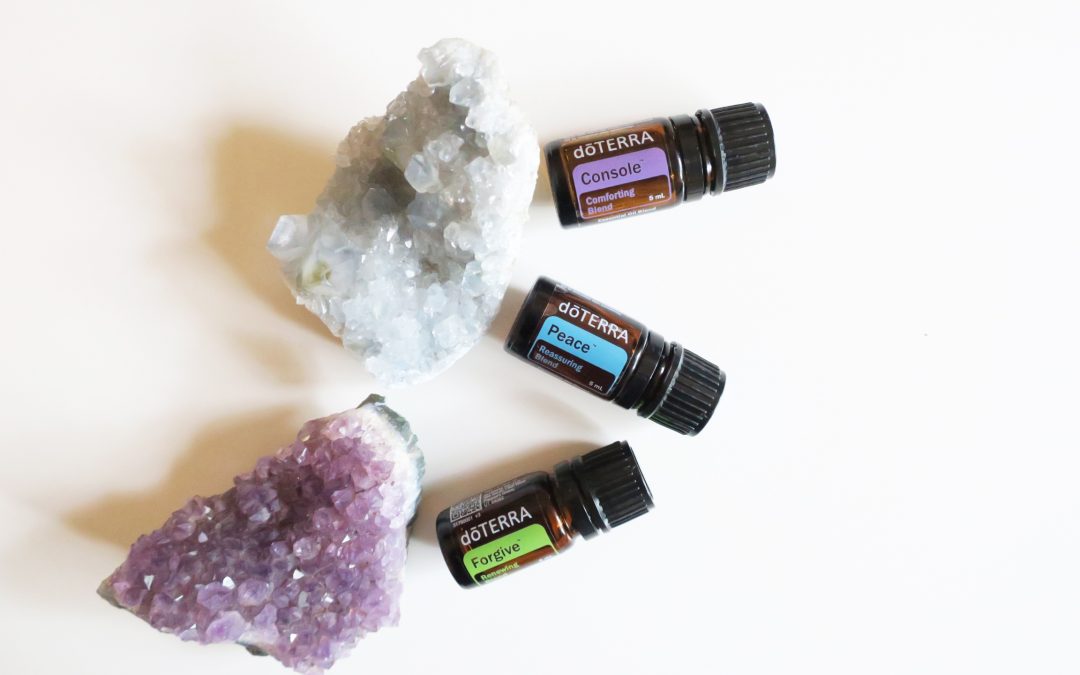 So what the heck is this crazy oil nonsense I keep spewing on social media? It's not nonsense – but it is crazy how in just two years these little oils have changed my life. And I need to talk about it.
You guys know from all of my recent meditation posts on the blog that I am so into my spiritual practice lately. Seriously it is soooooo my jam right now. I wake up, go into my meditation room, get in zen mode and that is how I start my day almost every day.
Its the bees knees.
But I wasn't always like this. The truth is emotional wellness wasn't really my thing for quite a  while. I lived life like an emotional rollercoaster all the damn time.
But then I found my spiritual practice and it changed everything. So today I wanted to take some time to break down one of my favorite most vital self love saviors: Essential oils.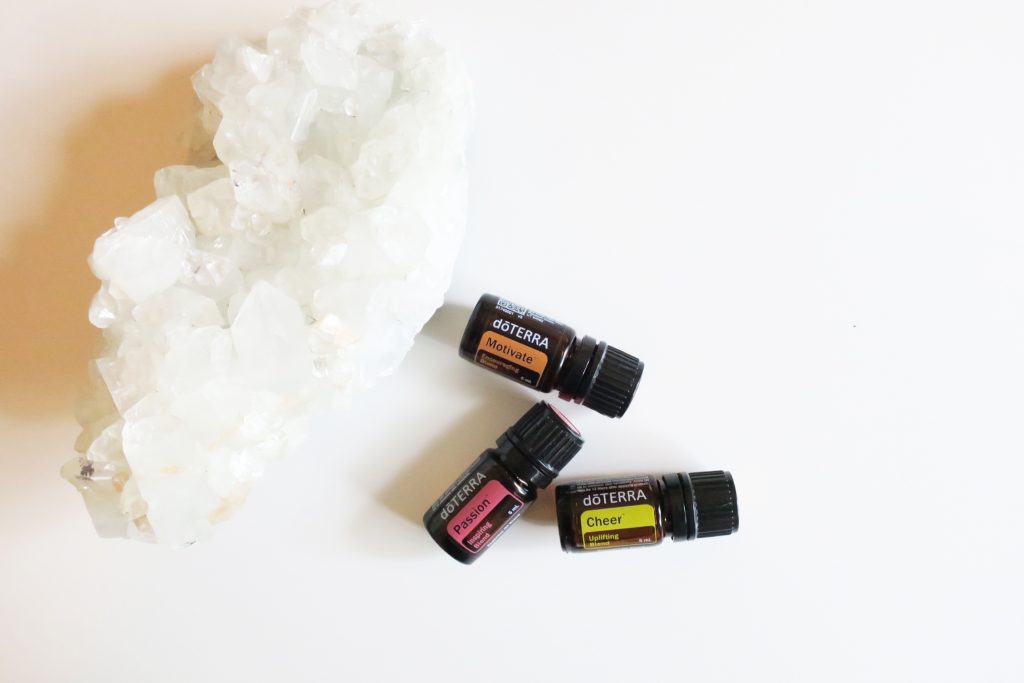 What are Essential Oils?
Essential oils are nature's finest purest form of plant life condensed into a little bottle. Cold pressed oils derived from plants. I have Lavender oil (which I use for sleep time) Melaleuca Tea Tree Oil (which I use for my skin) and Orange oil (which I use to make the house smell beautiful.) I use these oils for a whole lot more but basically the point I want to get at is that these little bottles contain 100 percent pure plant oil – and all different types of plants!
How do you use them?
I get this question a lot. You can diffuse them, apply them topically on the skin, or you can ingest them (depending on the plant) But you can also make a lot of really awesome beauty recipes. I no longer use store bought soaps or shampoo anymore thanks to these bad boys.
Now the big breakdown: The 10 Biggest Ways Essential Oils Changed my Life
1.I no longer have depression or anxiety. And I no longer have to take medication for those things after 10 years. Yup. No joke. I use oils in my meditation practice and I wear them topically all the time and they literally cured my anxiety. Aromatherapy is a real thing guys. It works. Ask the google.
2. I no longer need to take sleeping aids to go to bed and I sleep blissfully through the night every single night. Coming from the girl who couldn't sleep 3 hours straight without waking up from a nightmare or stress – I fall asleep within seconds of hitting the pillow now with diffusing lavender oil in the room. My fiancé says he sleeps better too!
3. I don't need to be cold medication when we get sick because oils clear up my sinus' every time. I put peppermint oil underneath my nose and BOOM. gone.
4. My house smells like Martha Stewart lives here all the damn time. Orange oil – Rosemary Oil, Lemon oil – the list goes on .. Every time I am diffusing oils in the kitchen my heart warms up. Plus I avoid allergy issues and soy candles.. so that's cool.
5.  Speaking of Allergies. I have zero. Yes. Zero. I totally attribute this to using oils and keeping my sinuses healthy with the oils I diffuse all the time in the house.
6. I heal migraines and neck pain instantly with oils. Its a LIFE SAVER. There's an oil called Deep blue that I use and it saves me every time. a little bit on my neck and back and boom I'm all better!
7. My spiritual practice is crazy beautiful with oils. I meditate and manifest my desires. I can say prayers for self love and abundance and receive what I am looking for.. Each oil and plant  has a deep spiritual root that is tied to enhancing and releasing certain emotions like fear, stress anxiety, overwhelm, doubt, anger, rage, depression. I mean it is crazy awesome what these oils do for my mind.
8. My beauty care rituals are on fleek (*if that's still a thing*) Yeah..people are always asking how I make my skin so clear and I just tell them – it's the oils! no wrinkles, no bags, no pimples. IT's awesome.
9. I have continual self confidence and self love. The minute I started working with these bad boys, so much changed. My confidence grew, my inner awareness developed, my intuition blossomed. It was awesome. Seriously. I swear these little oil bottles are my secret to constant confidence and self love.
10. Peace is now a practice and a choice I can make every single day. No matter what I am always grounded and clear minded.
Now it's your turn.
If you want to get started on oils, this is always the kit I recommend – its 100 percent therapeutic grade and beautiful. This month (May) if you enroll you get 50 dollars back – which is awesome. This is the "Aromatouch diffuser kit."
Go to – whatisperfection.com/oils/ and then register as a free "wellness advocate." after you create your account it will ask you to pick a kit. This is the Aromatouch diffuser kit.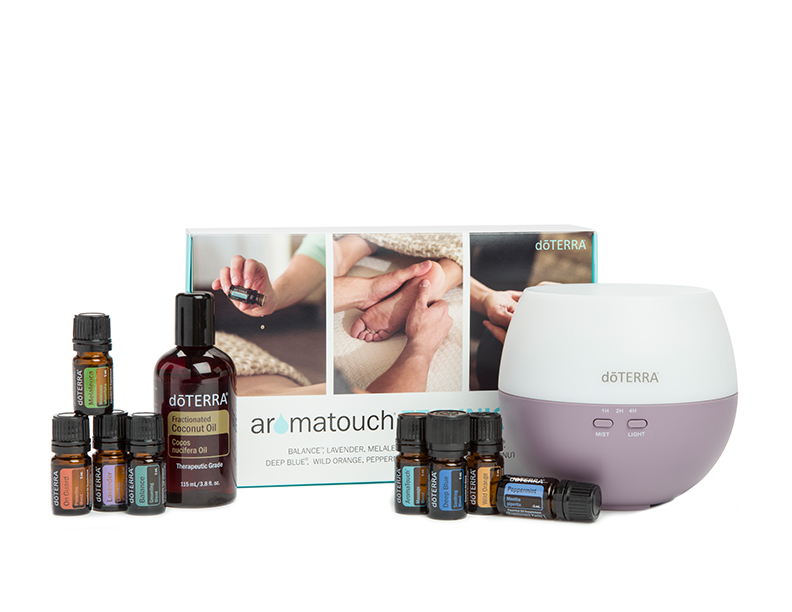 It's beautiful. Comes with everything shown here.
Questions? get at me on Facebook. I'll help you out!