I'm going to make this simple today. Because for a topic that is so super complicated, being clear and to the point is really important here.
As a Relationship Recovery expert I see a lot of girls struggling to recognize when their relationships are really bad for them.
And I totally get it.
I've been there too.
I run a whole group dedicated to helping girls like this (join the community here if you haven't already.)
We don't always go into a relationship with low self worth, am I right? But when we find ourselves in an abusive relationship – we slowly start to feel "less than." Know what I'm talking about? Good. Okay. Here's a little check list I want you to go through today. Use this list to start figuring out if you're romantic life is really just an abusive relationship in sheep's clothing. Get it? okay. Here we go ladies: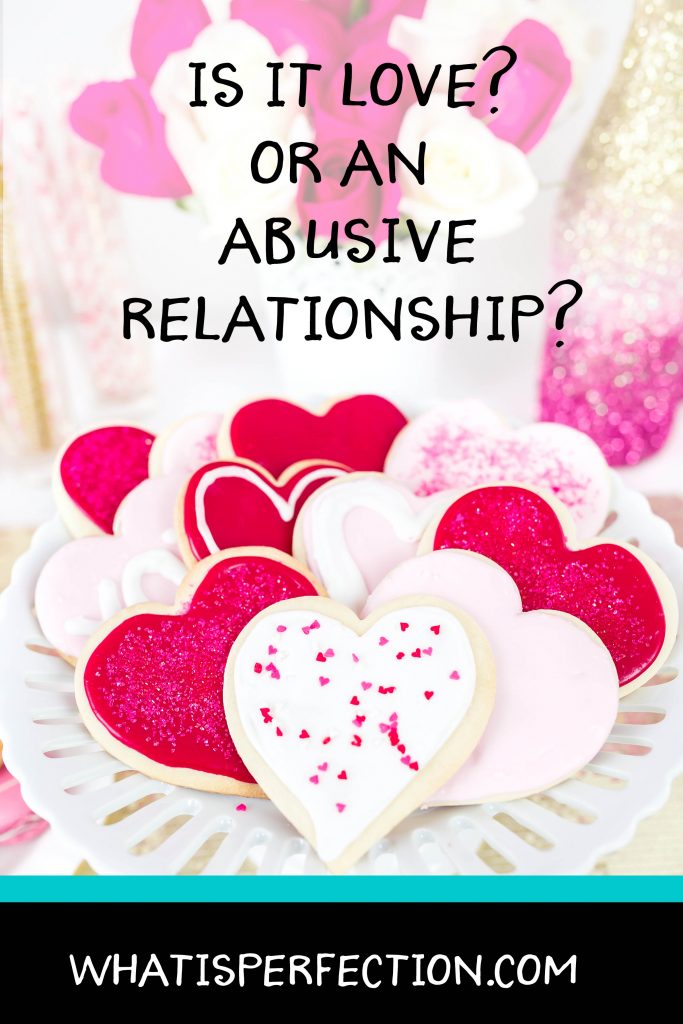 Top Warning Signs that You are in an Abusive Relationship

He is constantly making you feel "less than" good about yourself.
If you are struggling to feel good about yourself on a regular basis, it's probably not your fault. Nine times out of ten, when we find ourselves in an abusive relationship, we often feel crummy about ourselves too. It is really easy to let the quality of your relationship dictate how you feel about yourself. And if you are feeling less than or not good enough, then maybe it's time to start asking yourself if your abusive relationship bears those qualities too.
He has you questioning your own loyalty, morals, or values.
I have yet to see a client that is a bad person or heartless partner. Yet, so many of my clients come to me feeling like they are! They actually start believing that maybe they aren't worth anything better. Here's why: an abusive relationship causes you to feel that way. Being in an abusive relationship plays tricks on your mind. Because if your partner is constantly being source of aggression, it wouldn't surprise me if you fall down to his level every once and a while to defend yourself. Is he yelling at you all the time so on a few occasions you yelled back too? Or maybe he called you names and one day you suddenly snapped and called him a jerk face too (or probably something worse.) We try to defend ourselves by speaking the language our partners speak… and if that way of living isn't in line with our morals, values, or beliefs, well… then we start feeling like we aren't very good people. (and maybe we deserve this unhealthy mistreatment.) News flash: You are NOT to blame for your situation. And if your abusive relationship has you doubting how kind hearted or good you are, it is a big no no warning sign to walk away.
When you try to work on things and talk, it always turns into an argument.
Ineffective communication is a big red flag. It comes with the territory of being in an abusive relationship, unfortunately. When partners don't communicate properly, it can really wear you down and start making you feel insignificant. I'll give you an example: a client of mine was so deeply frustrated in her unhealthy relationship. She kept trying to communicate what she needed and wanted, but it always turned into an argument. She could never tell her partner how she felt without him yelling and screaming back. What happened? Well..she started to believe something was wrong with HER. She started questioning herself – "Why can't I get my message across clearly?" "What's wrong with me that he just doesn't understand." ….. If this is you.. just know – the problem is not on your side. It's time to walk away.
You often feel like you want more than what you are getting in the relationship.
Let's play off that example I just gave for a minute. That client of mine was trying to tell her partner that she needed certain things from him. And he wasn't reciprocating. A loving healthy relationship should have healthy communication and sense of respect. Check out my post on How to Communicate if you need more help on this. But basically, what I'm saying here is that if you are in need of something, a healthy happy relationship partner should be able to work on giving that to you. If he doesn't – well then bye bye!
You have lost a lot of your friends and feel very alone.
I'll keep this one short. When we are in an abusive relationship, our partners may push us away from the people we love. It isn't because we don't love them – it's because we are scared of losing our partner if we don't distance ourselves. It's a survival mechanism. And if you're at a point where you feel like you are alone or without the friends you once had, it's time to walk away.
OTHER WARNING SIGNS: 
The things that are important to you seem way less important to him.
You feel like a different person than you once were before the relationship.
You cry and yell more than you laugh and love.
You feel scared to talk or bring up certain things.
You changed your personality in the relationship