Self Worth is the key to living any happy life. When you don't feel good about yourself, life pretty much sucks, am I right? Feeling happy is darn difficult when you feel worthless. Feeling confident is basically impossible when you don't love yourself. And appreciating all the great things life has to offer is simply a day dream when you don't like the person you are. But wait…
What is Self Worth Anyway?
Basically, for all the insecure girls out there, Self Worth is defined as: "the sense of one's own value or worth as a person." But I think if you are reading this article, you can probably identify with all the things that self worth ISN'T. Rather than what it is. Here's how to tell if you don't have self worth:
Warning Signs You Need to Love Yourself More:

You let other people take advantage of you.
You constantly feel like you aren't good enough.
You compare yourself to other people.
You fear failure, because you think you never achieve anything.
You don't believe you are good enough for "good things."
You feel insecure.
You don't speak up about how you feel.
You are scared of being alone.
You don't walk away from people who hurt you.
Basically.. you live life stuck, insecure, and feeling scared.

That is what a LACK of Self Worth is.
And if you're trying to fix those things, lucky for you, you are in the right place.
Having little self worth totally F*'s up your life girl.
If you're stumbling on this website for the first time and don't know anything about me or What is Perfection, let just tell you little bit about what this website is. Because it's ALL About self worth girl. WIP is a place where I teach women how to rebuild their self confidence and create  happy beautiful versions of themselves.. because I know EXACTLY what it is like to live life feeling insecure. and it SUCKS. (you should join the free community for my free self improvement tools P.S.)
Because years ago I WAS THAT GIRL – struggling to feel good, without self worth and completely turning my life upside down trying to feel happy and confident.
I WAS LOOKING FOR LOVE IN ALL THE WRONG PLACES. AND DOING ALL THE WRONG THINGS TO GET IT.
I dated assholes to feel loved. I developed an eating disorder to get the perfect body. I coped with serious depression, suicidal thoughts because I felt like I was never good enough. Yup. Self worth – zero. That was me. Because I deeply loathed myself, I was constantly trying to change who I was in order to feel better. It never worked. (Lucky for you, I actually became a self-loving CHAMP!…. and I'll show you how to be one too!)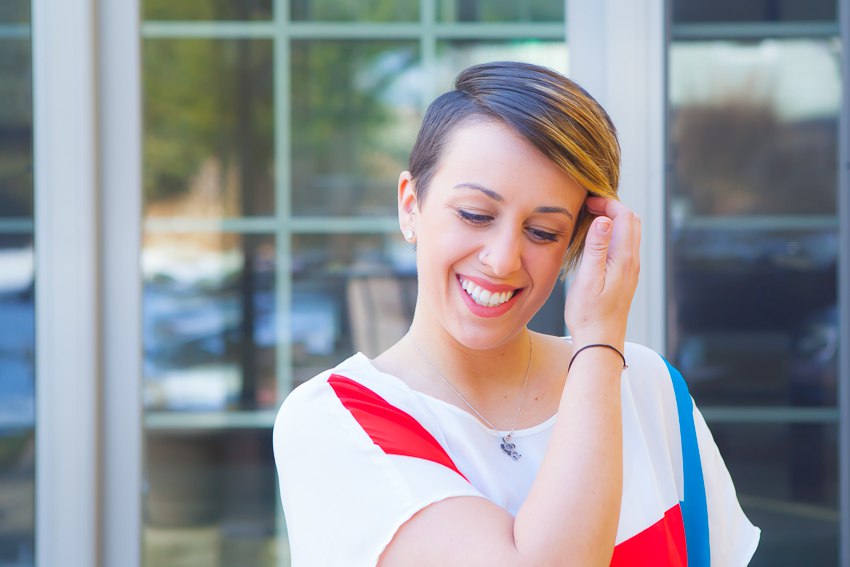 But in case you are interested, read more about me here:

OKAY COOL. 
MOVING ON:
HOW TO BUILD YOUR SELF WORTH 
Learn how to enjoy being alone.
When I didn't have self worth, I was so scared of being alone. I needed a partner, and I needed to be around friends 24/7. It wasn't because I was a social person who enjoyed that (even though I do today,) It was because I didn't really love myself enough to want to spend time with just me! Learning how to be alone with yourself is a scary thing in the beginning. It's like you are almost spending time with a stranger. But taking baby steps into being independent will help. Slowly, overtime, the more one on one time you get with yourself, the more you will learn about who you are and what makes you wonderful.
Get rid of the labels you put on yourself.
I've been through a lot in my life… a lot of bad, not so fun things. For a long time I thought all of those bad things defined me in a "tarnished" way. I was "the girl who was raped," or "the girl who married a guy who turned out to be a drug dealer." or the suicidal depressed girl etc. etc. and all those other bad things I've been through. I actually carried those labels around with me for a LONG LONG time.
But that was a big problem.
Because when I lived my life thinking I was JUST those things, I was miserable. You may feel this way too. maybe you struggle with your weight and have branded yourself as "the fat girl" or maybe you were "the slut" in high school and you were so bullied about it that you can't seem to let go of that image. Whatever it is, the labels you put on yourself based on the past experiences you've had actually prevent you from being a confident happy person.
You can't move forward and grow when you are so stuck on the person you once were. Make a list of all those labels and throw them out the window girl. Start asking yourself "who do I want to be" and be that person instead.
Focus on what makes you happy, not on what impresses people.
Yes, for a long time I lived for OTHER people. I picked a career that impressed my parents. I wore clothes because they were "in fashion." I didn't pursue passions or hobbies because other people thought they were stupid or not important. And a while back, I actually stayed in a really unhealthy relationship way longer than I should have because I was so worried about disappointing my family. This is a key lesson in self confidence. You need to stop worrying about the rest of the world and build your self worth by focusing on your own happiness. You can check out this post on how to stop caring what other people think if you need help on this one (there's a free E-guide there for ya)
Start believing that maybe you actually deserve better than the way you have been living.
No one ever taught me how to feel good about myself growing up… In school, they never really teach you how to establish a solid self image. Self Worth really isn't a part of the school curriculum. And few parents teach their children how to be confident and self loving. We think those qualities are "selfish" am I right?
No. No they aren't. So it's time to start thinking differently about self love. And if you are unhappy with your life, then maybe it's time to reflect and ask yourself, "Am I living based on false beliefs about what happiness is?"

Get rid of your old unhealthy beliefs.
If you believe that you need to lose weight to feel beautiful – there is a problem here.
Do you need to feel important to other people or get noticed by other people to feel good? Why?
If you picked your career because your parents told you that you would make a lot of money – you won't feel successful. EVER.
Think that your husband is the only person who will ever love you so you don't walk away from the relationship?
Do you feel like you can't be yourself because other people won't like who you are?
Or maybe you are constantly comparing yourself to other people – trying to be as beautiful or as thin or successful as they are.
It's time to stop.
This learned-behavior is WRONG. It isn't serving you.
Let's break that habit and start redefining our self worth.
By teaching ourselves a new way of living.

-STOP TRYING TO IMPRESS OTHER PEOPLE. START LIVING FOR WHAT MAKES YOU FEEL GOOD. 
-DON'T MAKE DECISION FOR YOUR LIFE BASED ON OTHER PEOPLE'S OPINIONS. ASK YOURSELF "WHAT DO I THINK? WHAT DO I WANT? 
-AND DON'T BELIEVE THAT YOU NEED SOMEONE TO LOVE YOU IN ORDER TO FEEL LOVE.
-FORGET THE PERFECTION STANDARDS SOCIETY HAS CRAFTED FOR BEAUTY. MAKE YOUR OWN. 
-EDUCATE YOURSELF ON SELF LOVE AND SELF WORTH. 
-PRIORITIZE YOURSELF AND RAISE YOUR STANDARDS FOR LIVING. 
-BECOME A PERSON YOU ARE PROUD OF – NOT A PERSON OTHER PEOPLE ARE PROUD TO BE AROUND.
START MAKING MORE DECISIONS. STOP SECOND GUESSING YOURSELF.  

HOW I FOUND SELF WORTH
So, when I perfected the art of fulfillment, and developed the Perfection Program 30 Day Course based on those principles, so much of my life changed. And over time, something happen inside me.. I felt lighter.. more at peace. And suddenly I felt happier.
I found a new sense of confidence in my ability to make decisions for myself. And I started making more of them.
Following my heart to self love, led me to even more self love. Because I make decisions for my life based on ME. And I actually started making better decisions. Decisions that made me proud. These are the choices that make me feel like I am in control of my life and my future. And there is nothing worth more than that.
And suddenly I was actually in control of my future, my emotions, and my happiness! Legit EVERYTHING about my life changed.
I went on an insane 5 year self love journey. And discovered What is Perfection LLC. Changing myself was never the answer to finding self worth. It was all about changing what I was looking for. And it was within me the whole time.
Yes, the Self Worth Discovery: Is within you too.
If you feel ready to find that self love and make a change for your life, check out the Perfection Program 30 Day Course and make it happen!







Sign up for Your Free Life Coach Guide! Find Confidence, Feel Beautiful and Transform your Happiness step by step. Make an Amazing Change for Your Life. I'll give you the tools to make it happen!

What is Perfection is the Self Improvement blog for the imperfect girl everywhere. Learn to find happiness, feel beautiful, and be confident in who you are. We all deserve to be happy, and we all deserve to be the best version of us. And we all are truly capable of getting there. Because Perfection Is Impossible. Happiness isn't. See The Self Improvement E-Guide Collection For Your Life Coaching Guides to Change Your Life Today!