In the beginning of my self-love journey, I was constantly setting goals. Seriously, all I had were these big lists of things I wanted to accomplish. I made lists of things I could do to feel more beautiful. I made lists of things I could do to feel more successful. And I made a huge big fat list of all the things I wanted to do that I thought could make me happy. ALL I HAD WAS GOALS. But by the time I was done writing all of my lists, I felt so overwhelmed. "How on earth am I going to accomplish all of of these things? Seriously, it felt impossible. But then I came up with a pretty kick ass system for reaching a goal. And now no matter what I have on my big life to-do list, I know I will always accomplish it! What's my system? It's called reverse engineering. And today I'm gonna teach you how to do it with a free goal setting worksheet!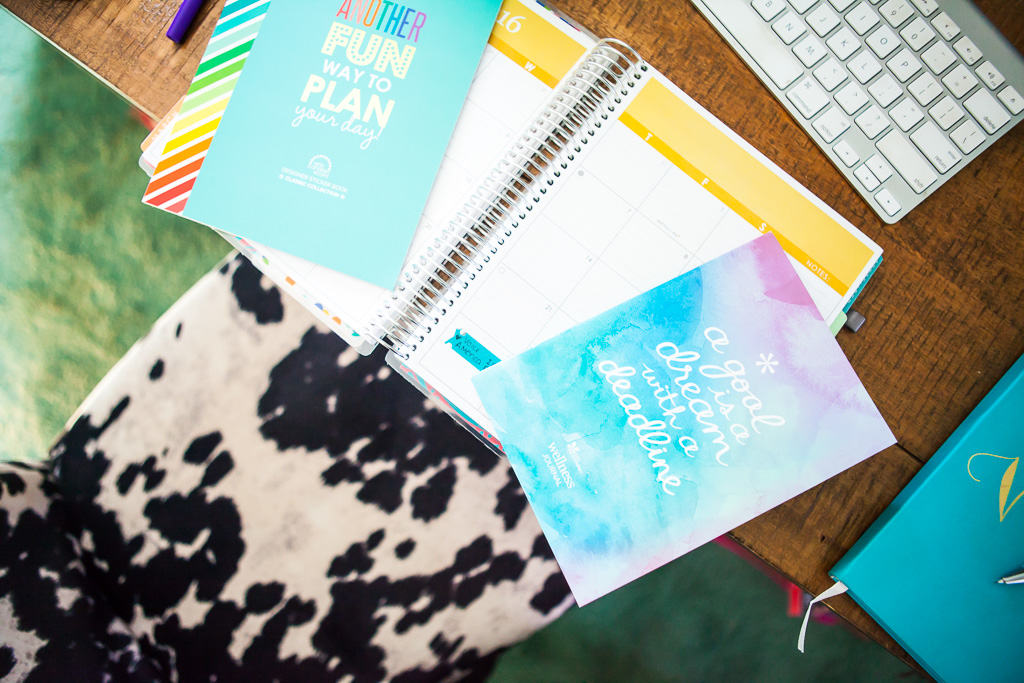 What is A Goal? [ Free Goal Setting Worksheet!]
A Goal is a dream with a deadline. Ever heard that expression before? Well it's true. Dreams are simple to think up when you are creative or passionate about something, but pursing them and making them happen? That's an entirely different ball game. Lets face it, some dreams are super scary and intimidating! But guess what? With my free goal setting worksheet you can reverse engineer any goal to make it a reality. So let's start at the beginning.
How to Reverse Engineer a Goal with Your Free Goal Setting Worksheet
Step One: Get Crystal Clear about what you want. Your first step is to come up with a solid goal – duh. You need to get specific about what you want before you do anything else. So full disclosure, if you haven't done that yet, you should check out my post on SMART goal setting first. It comes with a free Smart Goal Setting Worksheet. Don't get me wrong, the reverse engineering steps I am about to share with you in the free goal setting worksheet in this post are super important, but you need to really establish a Smart Goal before you do anything else.
Step Two: Pick Your Deadline. Once you establish where you want to end up, figure out exactly WHEN you want to end up there. Having a deadline for your long term plan is super important. Without a deadline, it is really easy to keep pushing off what you want to accomplish. Holding yourself accountable becomes much easier when you know you have an end date.
Step Three: Break down your goal into mini goals. With the free goal setting worksheet in this post, breaking down your goal into smaller steps is so easy to do. It may seem silly to divide one big goal into four parts, but the truth is it makes the process easier, happier and more practical. Mini goals keep you from feeling overwhelmed by all you have to do for your big dream. By focusing on one step at a time, you can easily tackle your biggest vision.
What's Next After Setting Your Goals with the Goal Setting worksheet?
It's important that the minute you establish a goal you start taking action. By taking action right away, you push yourself closer to actually following through wit your plan. Try to think of one big major step you can take towards your goal and go do it!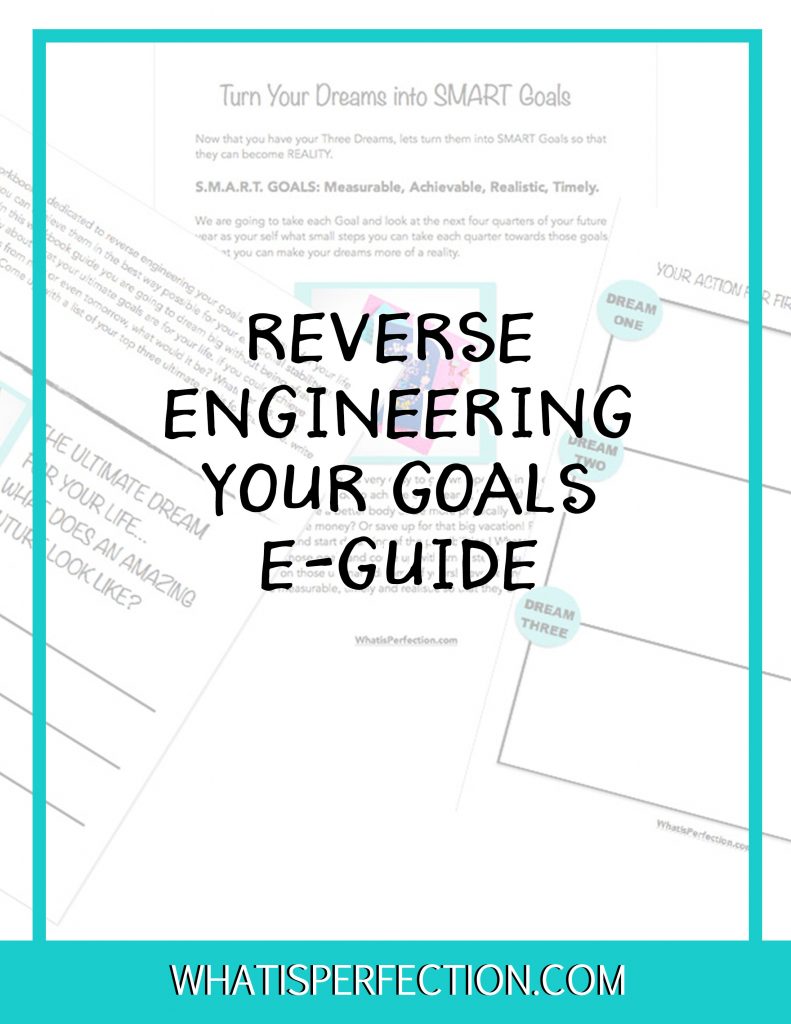 So you TAKE ACTION. What's that now? You Heard me right: TAKE ACTION. Get serious about your goal setting. Get out a notebook, print out my free guide and get started. This Erin Condren Notebook is great for Documenting my Big dreams and reverse engineering them so that I can actually achieve them! For My big goals like, buying a house, or saving up for a vacation, or running a seminar to inspire women,  I reverse engineer what it is I want, and I brainstorm all the small steps I can take to get there. Smaller steps seem less scary than the bigger ultimate goal, and breaking it down with my reverse engineering guide is the great way to do it!
Don't forget to track your progress. When I am working towards a goal, I use my journal and a calendar to reflect on the progress I am making along the way. Erin Condren planners are some of my favorites. If you love them too you can click here to get $10 off your first order. Just sayin….
The Free Reverse Engineer Goal Setting Worksheet
This guide will take you step by step on a journey to take three big dreams for yourself, and break them down over the course of a year. It's amazing, I swear by it, and it will be life changing. Go grab your guide now! Click Here.