Every time the summer ends and winter rolls around, life starts feeling cold, dry and itchy. Literally. The cold weather and change in season makes my skin fickle and a little more sensitive than usual. Having a solid go to survival practice for treating my skin in the winter season is essential for feeling beautiful. So today I wanted to share some of those awesome natural skin care tips so you can have that beautiful glow no matter what season!
Natural Skin Care Tips
The Simple Natural Skin Care Tips for Self-Care
Natural Beauty Tip One: Don't use too many products. I never realized how important that was until I started getting compliments on my skin! I don't use a lot of products on my face or body (actually I hardly use any.) And even when I do, I try to keep those products as natural as possible. But if you do need to use chemically based products, I always recommend keeping it basic. Don't use too many different kinds in one week. Keep things as simple as possible.
Natural Beauty Tip Two: Keep A Routine. I make it a point to have some sort of natural skin care treatment on my face at least once a week. Adding that to my routine keeps my care consistent  and I don't forget to treat myself. Every night I do something special for my skin – either moisturize with a coconut oil, exfoliate with a sugar scrub, or reduce my puffy eyes with a little face mask.
Natural Beauty Tip Three: Don't Just Treat Your Face. Treat Your whole body. This is really important on my list natural skin care tips because without treating my whole body, I wouldn't get that full effect glow for feeling confident and beautiful. Whatever I do to my face, I always try to do something consistent to the rest of my body. If I am exfoliating my face, I'll dry brush my legs and arms. If I am trying to moisturize, I am sure to do it from head to toe. It gives my confidence an extra boost!
Natural Beauty Tip Four: Moisturize in the most natural way possible. I am always using coconut oil to treat my skin and moisturize regularly. You can read all about it in this post. The most natural moisturizer is best for keeping your pores clean and healthy.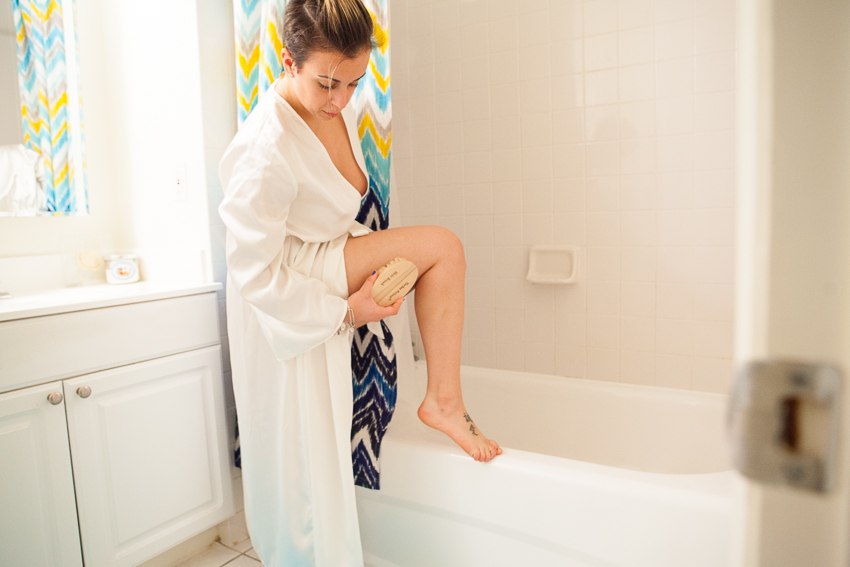 Natural Skin Care Recipes and Tips – More!
Okay… now the fun stuff. RECIPES AND HOW TO TIPS!!
These are my go-to favorite natural skin care recipes on my list of go to natural skin care tips. These are in my back pocket at all times!
DIY Grapefruit Cellulite Scrub



Sign up for Your Free Life Coach Guide! Find Confidence, Feel Beautiful and Transform your Happiness step by step. Make an Amazing Change for Your Life. I'll give you the tools to make it happen!


What is Perfection is the Self Improvement blog for the imperfect girl everywhere. Learn to find happiness, feel beautiful, and be confident in who you are. We all deserve to be happy, and we all deserve to be the best version of us. And we all are truly capable of getting there. Because Perfection Is Impossible. Happiness isn't. See The Self Improvement E-Guide Collection For Your Life Coaching Guides to Change Your Life Today!