Guys I feel like I'm nesting a baby in this room lately. Except it's my soul – not an infant I'm preparing for.
Gosh that sounds cheesy. But no for real, there is something about my meditation corner that just makes me feel so incredibly inspired, blessed and at peace. A while back I shared with you some of the decorating I was doing in my meditation room in this post here.
But today I wanted to give you an update – since somethings have changed!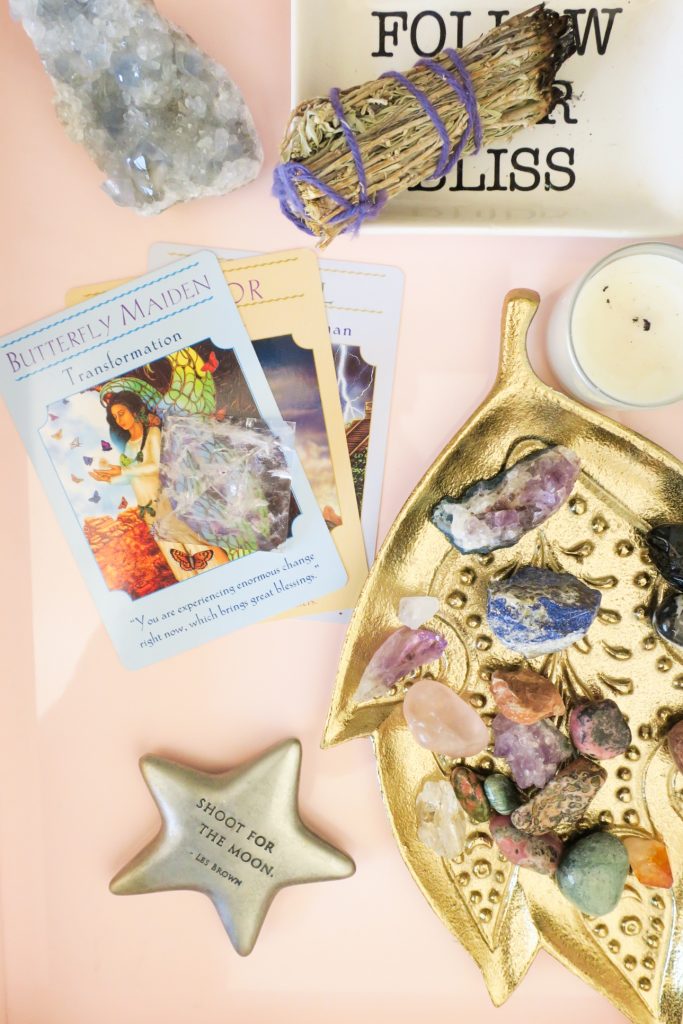 Do you need help picking out meditation tools? Check out this post. I break down all my favorite meditation must haves for my practice. I love using essential oils, crystals, prayer cards and mala beads!
This corner is my newest addition to my meditation space. I found myself sitting in my recliner seat journaling and facing the fire place with this big open space of nothing over here – and it drove me nuts. "I need to create something in this space!" So I went out and bought a book shelf and started building my personal development library!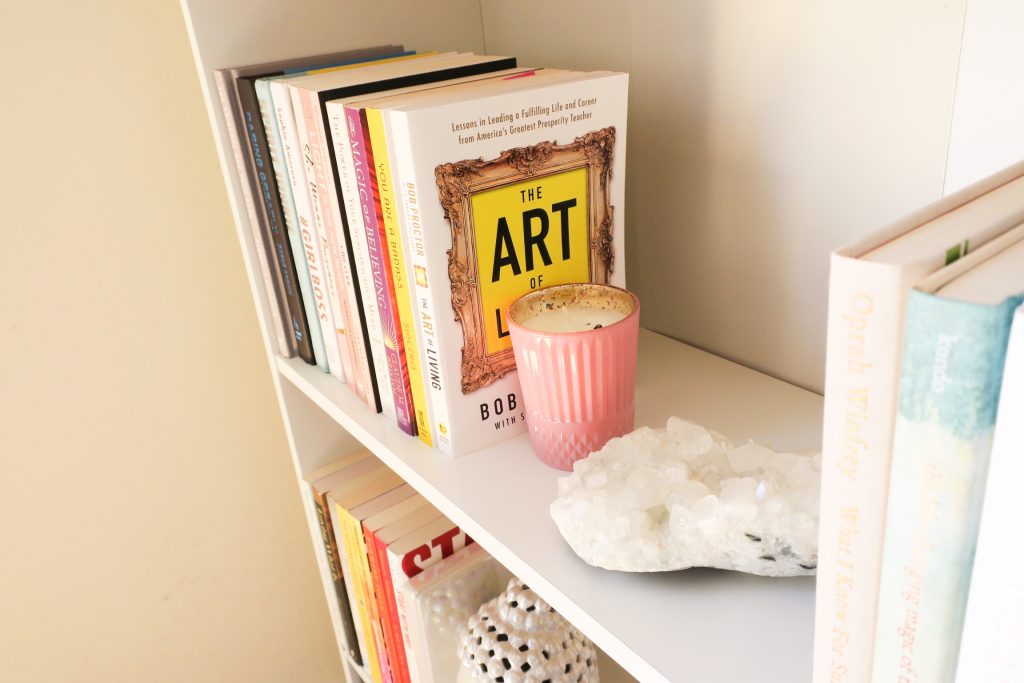 I have a TON of books – but I decided this shelf would be just for my personal development collection. I just finished The Art of Living by Bob Proctor and it was so good! I'm going to his event in California in October. Btw. He has over 1,000 books in his personal development library! I have a lot of catching up to do!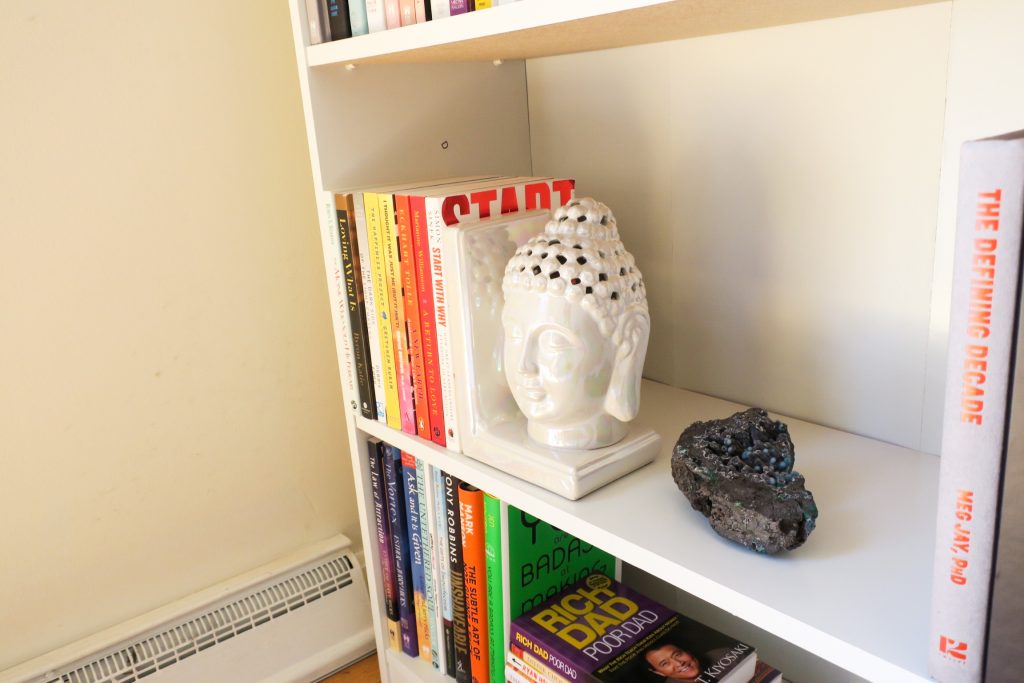 Of course I have buddha and zen decor everywhere. This beautiful pearl head releases Lavender essential oil and makes the room smell amazing!  I got it from Homegoods.
And of course, I have my crystals everywhere. This is Chrysocolla & Druzy a rare form of my favorite stone to work with lately. I had to snag it when I saw it in the crystal shop this week!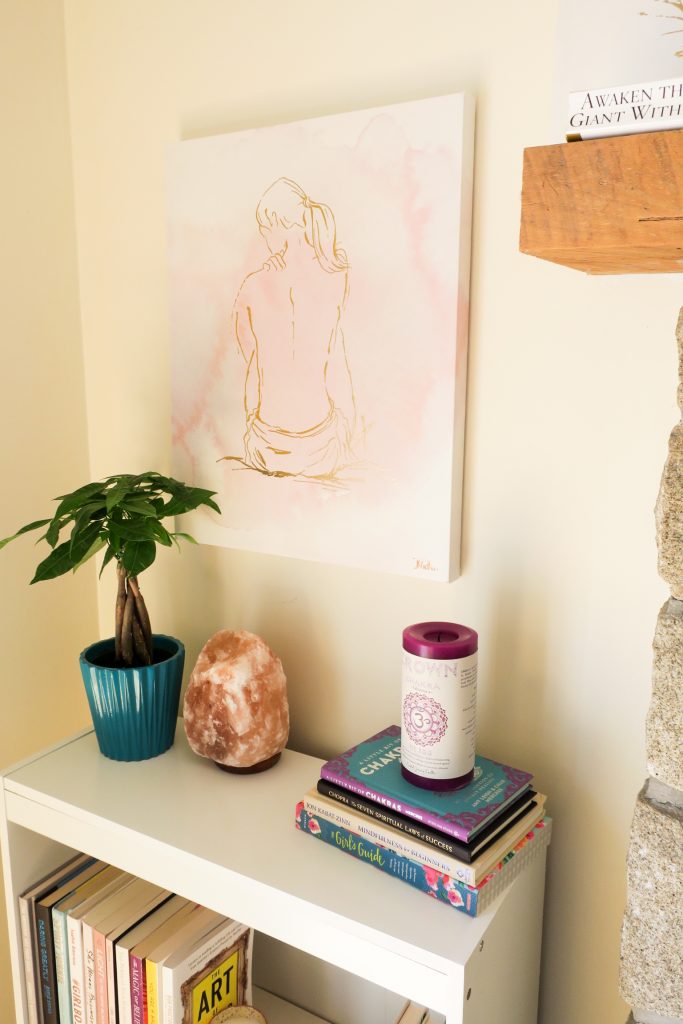 And of course, my meditation room is not complete with out my salt lamp, money tree and Chakra balancing Candles. I love it. I love it so much. I could probably spend the rest of my life in this space and be happy!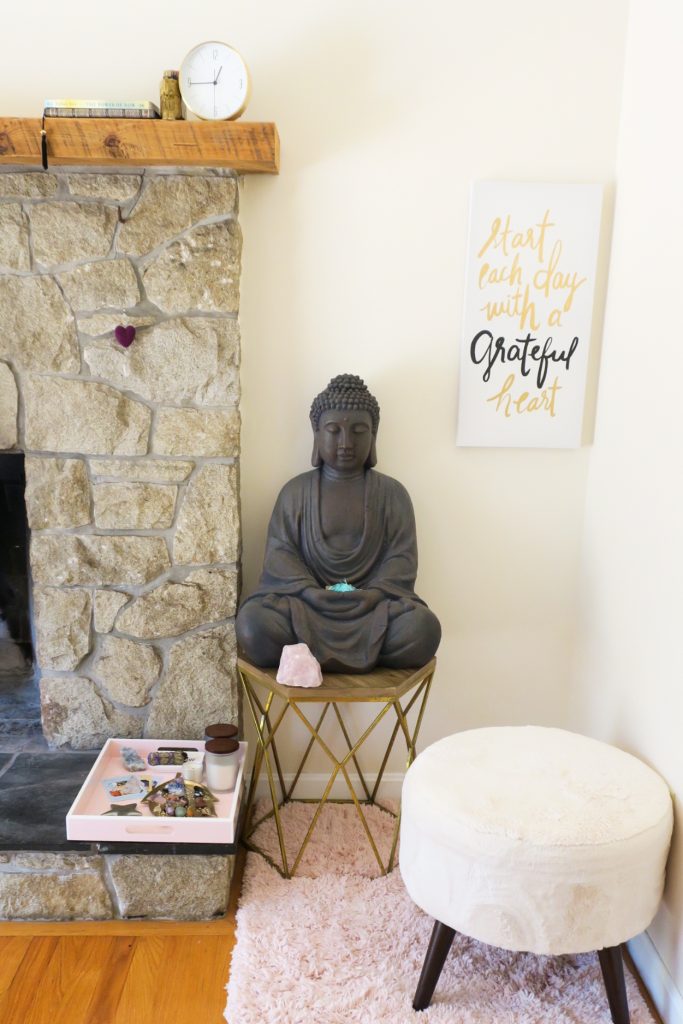 I hope this post inspires you to go out and create your own little meditation corner or space in your home.
xoxox