So…. Online Dating was probably the scariest thing to me when I got back into the dating world. I had been in a long term relationship for 5 years — and unlucky for me, those were the years where online dating started to become a thing. Tinder, Grinder, Fish something or other — there were so many different dating services to choose from now, and most of them were apps.. and ALL of them, freaked em out. Meeting someone online? Then meeting them in person?? That is SUPER scary!!! but  I did it. and it was the best thing ever.  I met Matt on Match.com !! and We swear, one day we will need to write Match and thank them, because as we joked for forever — it was a PERFECT MATCH.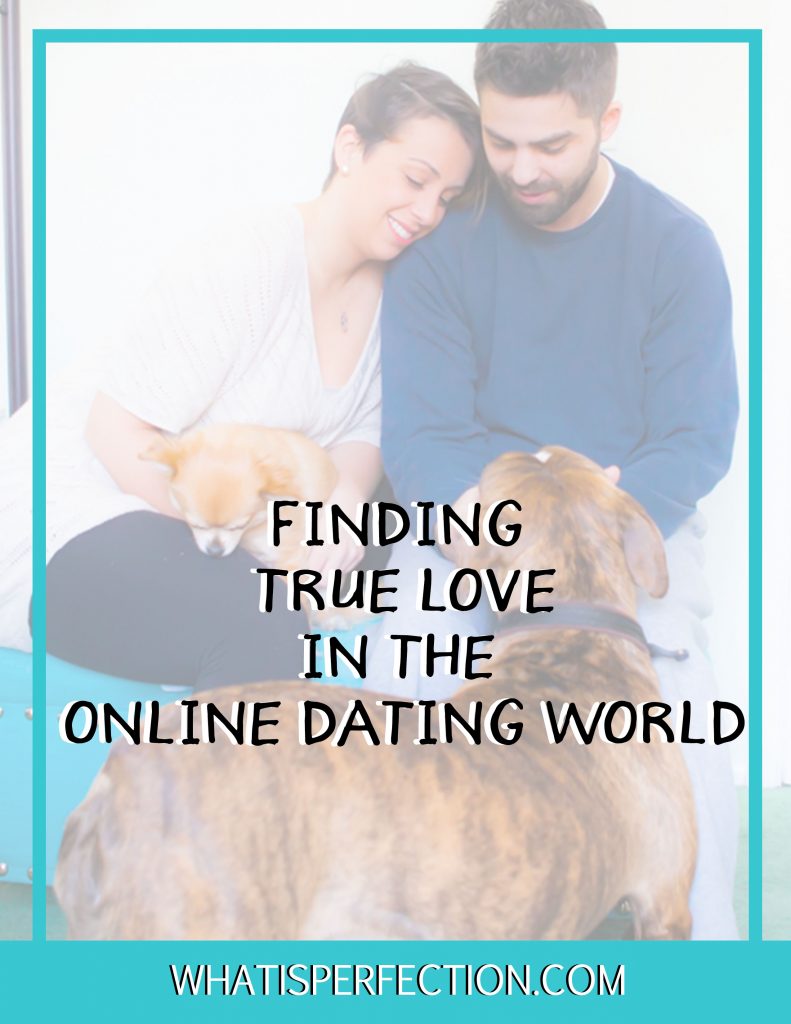 We are both weird people… no shame here. We have quirky  habits, we make funny jokes and we are total odd balls. But I Love it. Because I found someone who totally is just as weird as I am. and it's great. Match.com was the best thing ever, and I wanted to write you guys today and tell you why online dating was actually easy, and exciting, and super wonderful for us!
Match.com and the Online Dating World
So, when I was first trying to get back out there and started dating again, I tried some other free services — NONE of them gave me what I was looking for. I was finding guys who looked great but had zero personality, or other guys who just wanted to hook up, or those other guys who didn't have a job — I guess that is why they were on a dating site in the first place and not with some amazing girl. But ANYWAY…..
I decided to go ahead and purchase Match, which definitely narrowed things down a bit — guys on Match were a little more serious about finding someone, because they were paying for an online dating service when there were so many others out there that were free. Not to mention, finding a guy with a job was a heck of a lot easier with a paid service like Match.com — because guys with no money don't pay for online dating.
But here's why Match.com was great — it helped narrow down EXACTLY what I was looking for without trying to dating around and find it on my own. As a career woman with a really odd work schedule — taking time to go out and socialize was hard — and so with Match, I didn't have to look too hard to find my dream guy.
I was able to customize exactly what was important to me — the BIG things like — Do you want kids? Do you care if your partner smokes? Are you messy or organized? is it important to you if your partner is clean or messy? Is religion important to you?
Match.com asked me all these questions — you know, those awkward questions you don't really want to throw around on a first date but are still extremely important to you when pursuing a partner.
Match calculated all of that for me. And as a result I found a guy who was completely inline with me.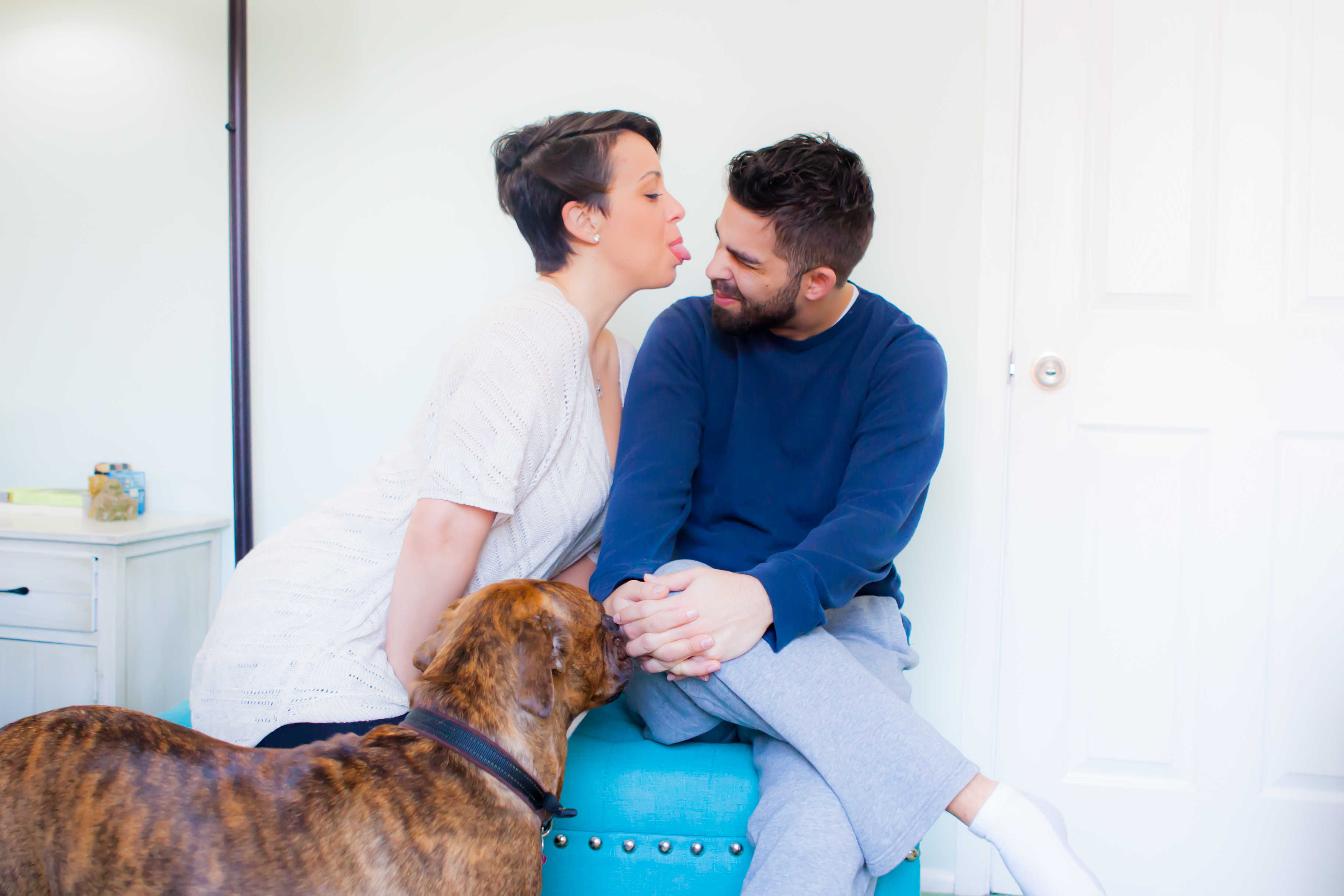 Let me be clear — in no way did it find my identical twin. Matt and I are very different and bring very different things to the relationship table. He is a man of fact, I am a girl of emotion. He loves science, I love reading and writing. He smokes and I enjoy going to the gym for a workout. Match didn't give us a perfect replica of each other — but it DID give us the opportunity to find partners that value the same things:
Like…. We both love dogs. We both are not very religious. We both aren't really sure if we want kids but we are open to the idea. We both enjoy hiking. We both value family but aren't obsessed with fitting family time into our weekends. And we both valued our careers and being successful.
Imagine if you found someone, fell in love, only to find out you weren't mentally on the same page when it came to important things like religion and kids and family?
Anyway…. We are so grateful to Match.com because it brought us together. It was amazing and wonderful and seriously the best online dating service ever. I swear by it.
The great thing is the first days on the site were free!!  We found each other right away, and ended up canceling our memberships the moment we met!!!!! Seriously —  he is my soul mate, worth every penny, and I would have never found him if it wasn't for this awesome service.  So if you are out there, single, looking for love, don't give up.
Want to Try Match.com?
Want to Find Your Soul Mate?? Sign Up And Try It for free Today!


Sign up for Your Free Life Coach Guide! Find Confidence, Feel Beautiful and Transform your Happiness step by step. Make an Amazing Change for Your Life. I'll give you the tools to make it happen!


What is Perfection is the Self Improvement blog for the imperfect girl everywhere. Learn to find happiness, feel beautiful, and be confident in who you are. We all deserve to be happy, and we all deserve to be the best version of us. And we all are truly capable of getting there. Because Perfection Is Impossible. Happiness isn't. See The Self Improvement E-Guide Collection For Your Life Coaching Guides to Change Your Life Today!