And I need to talk about it. Lena Dunham you are my hero. And not because you wrote this FB post… because quite frankly I've been in love with you for a long time now. Seriously. I'm not kidding. I legit  have dreams where you, Lena are my BFF and we are hanging outside a restaurant in central park drinking margaritas and talking about our favorite podcast episodes of This American Life. I live vicariously through her life – who she is and what she has created is such a solid representation of Embracing WHO YOU ARE.  And I am so sad that your beautiful creation is over. Your Facebook Post saying Goodbye to HBO Girls is bringing tears to my eyes.
Lena Dunham's FB Post Saying Goodbye to Girls HBO
Lena Dunham is a total rockstar. Ever since the first episode of Girls on HBO I have been so obsessed with her ability to be honest and vulnerable about who she is. A lot of people think she is "too much." And those people are wrong. She is open and honest and sure, naked a lot; but it was for a good reason.  The character she played, Hannah Horvath, was constantly wearing her heart on her sleeve and not giving a shit what other people think. She was trying to find herself in an awkward world where people always pretend to have their shit together. Lena Dunham shed light on the true struggles we face trying to find ourselves in this world.
And I loved that. I loved that about Hannah and I loved Lena Dunham for dreaming up a character who lived life that way. Because whether or not you felt it 100 percent of the time, I guarantee sh was relatable to you on some level.
Lena Dunham Made Me Believe That What I Experienced Growing Up Was Real. And Okay.
HBO Girls was a show I totally resonated with on so many levels. It made me look back on my life experiences and realize that a lot of people go through the struggle of trying to find themselves growing up. When I made mistakes or did embarrassing things, it was okay. Girls allowed me to look back on things I did growing up and things I felt growing up and feel like they were okay. "I wasn't the only one."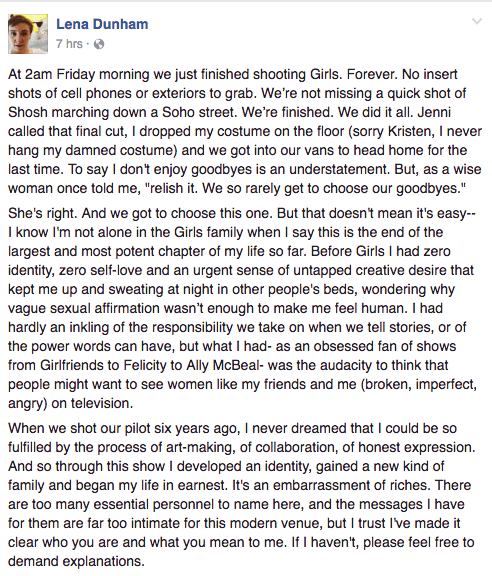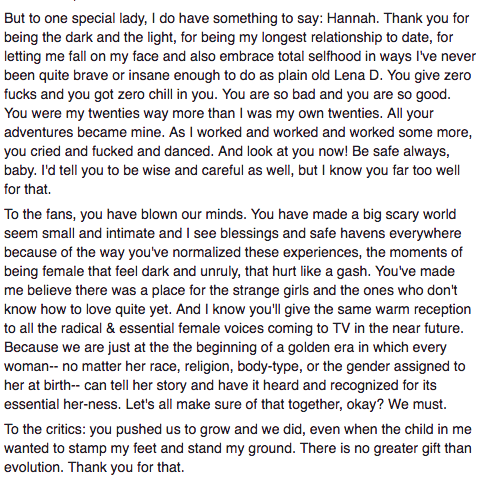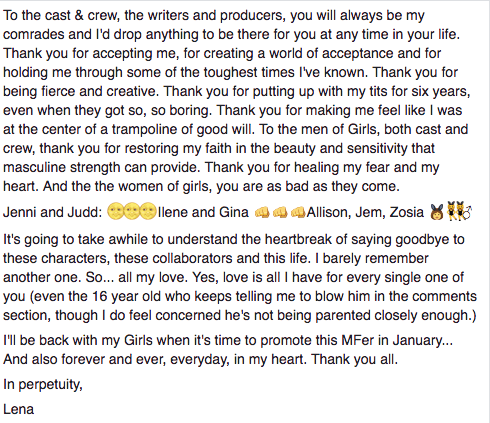 Oh.. and if you still don't think she is awesome you should check out this post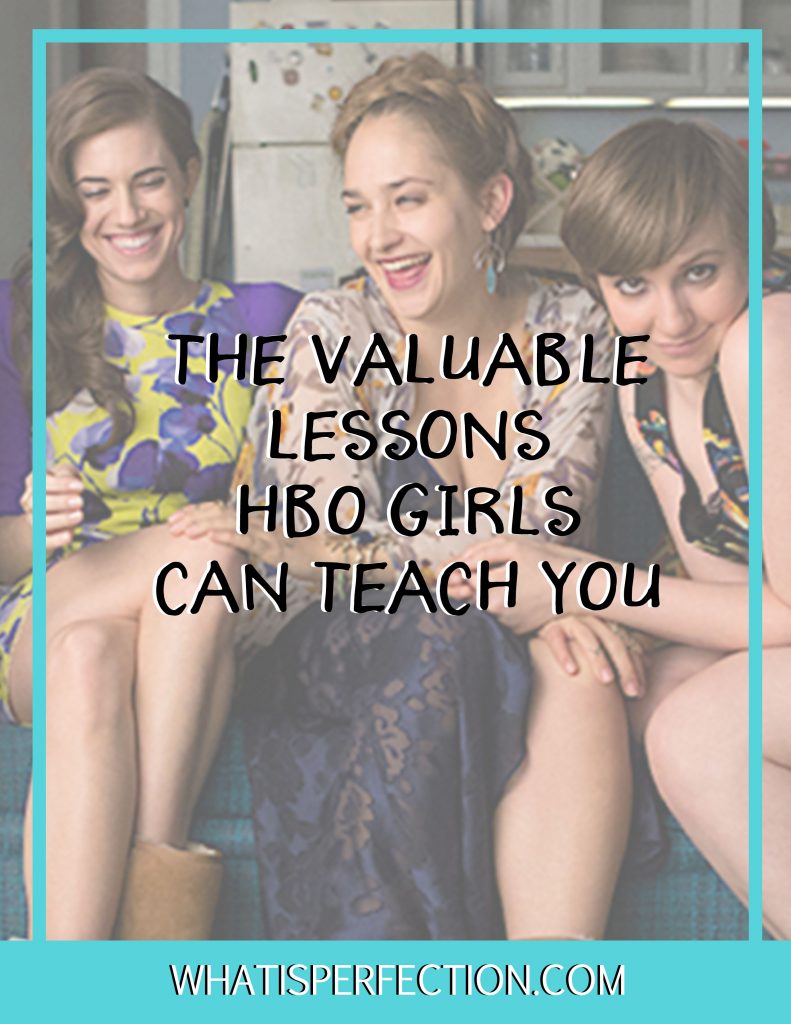 Sign up for Your Free Life Coach Guide! Find Confidence, Feel Beautiful and Transform your Happiness step by step. Make an Amazing Change for Your Life. I'll give you the tools to make it happen!


What is Perfection is the Self Improvement blog for the imperfect girl everywhere. Learn to find happiness, feel beautiful, and be confident in who you are. We all deserve to be happy, and we all deserve to be the best version of us. And we all are truly capable of getting there. Because Perfection Is Impossible. Happiness isn't. See The Self Improvement E-Guide Collection For Your Life Coaching Guides to Change Your Life Today!