You may be surprised for a life coach to admit this, but it's the truth: I am in secure. And there's no shame in that. If I told you that I wasn't then I would either be a liar or a psychopath. Because everyone lacks a little self confidence in certain areas of their lives. And the fact that I am insecure should only tell you that I am human.
The difference between the person I am today and the person I used to be is that my insecurities don't haunt me anymore. They don't consume my life. I've learned to love myself for who I am, and now  I teach other girls how to do that too.  So ladies, ready for the deets?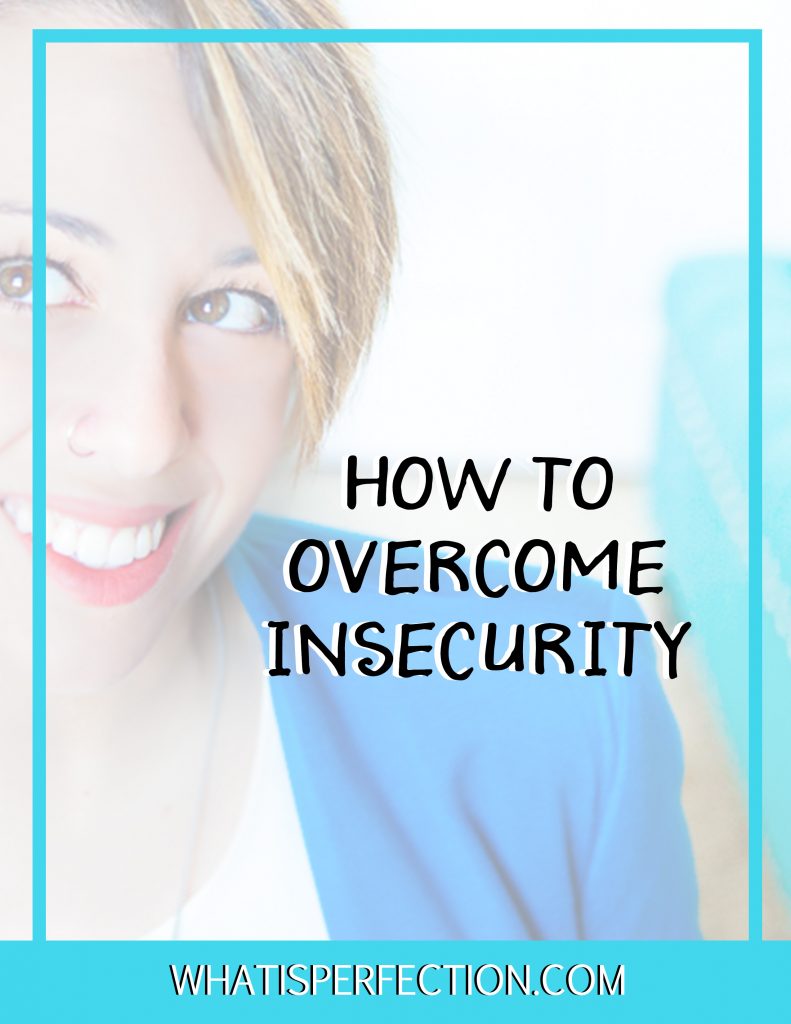 I am in secure because I am a human being. And so are you. But if you are struggling with your insecurity (if it is keeping you from living the life you truly want to live) then you need to take action and do something about it.
Are you constantly saying I am insecure but have no idea how to change that? Here's what you do.
Start embracing the qualities about yourself that you love. I make lists of all the things I have to feel proud of. Sometimes I say those things to myself in the mirror. Every so often I close my eyes, meditate and focus on those qualities. It sounds stupid and egotistical but it isn't. It actually boosts your confidence and grows your self-worth. Find a practice that works for you and try to incorporate it into your daily lifestyle routine. You'll quickly feel the difference.
Have patience. Rome wasn't built in a day. And neither is confidence. Moving away from an "I am insecure" mindset is something that takes time, effort and practice. If you believe that you can change how you feel about yourself, but you also understand that it won't happen overnight, you will be way more successful in the long run.
Practice self reflection. This is a really important part of developing love for yourself. When you don't reflect and take time to think about the person you are and the things you want for yourself, you easily get lost in the confidence searching department. Take some time every day to journal how you feel about yourself, and what you want to improve.
Hire a life coach or take a self confidence course. Life coaches and personal development programs can be super expensive. There are a lot of phony coaches out there that make false promises about what you can accomplish with their programs. So please do some research before you start investing. Find a program that works. Find a coach that has experience. I highly recommend that you check out my online courses that are available to you at an affordable rate. PLUS the success stories are amazing.
Don't give up. You're amazing girl. <3 


Sign up for Your Free Life Coach Guide! Find Confidence, Feel Beautiful and Transform your Happiness step by step. Make an Amazing Change for Your Life. I'll give you the tools to make it happen!


What is Perfection is the Self Improvement blog for the imperfect girl everywhere. Learn to find happiness, feel beautiful, and be confident in who you are. We all deserve to be happy, and we all deserve to be the best version of us. And we all are truly capable of getting there. Because Perfection Is Impossible. Happiness isn't. See The Self Improvement E-Guide Collection For Your Life Coaching Guides to Change Your Life Today!