I don't know about everyone else, but I love the holiday season. It's that time of year when you can nom on tons of salty italian foods at family parties, indulge in sweet delicious treats my coworkers bring into the office, drink champagne and be merry. And uually I can do all of that without feeling guilty (most of the time.) It's the holiday season after all! But there is a down side to all that over indulging. Jam packing my holiday schedule and my belly starts to wear on me after a few days. And where else does it show besides my waistline? My skin! The winter dry season is bad as is – and over-eating and under sleeping only makes it worse. So that's when I take a time out and treat my skin to some TLC with some lovely coconut oil. So perhaps we should talk about it: How to use coconut oil for skin benefits – shall we?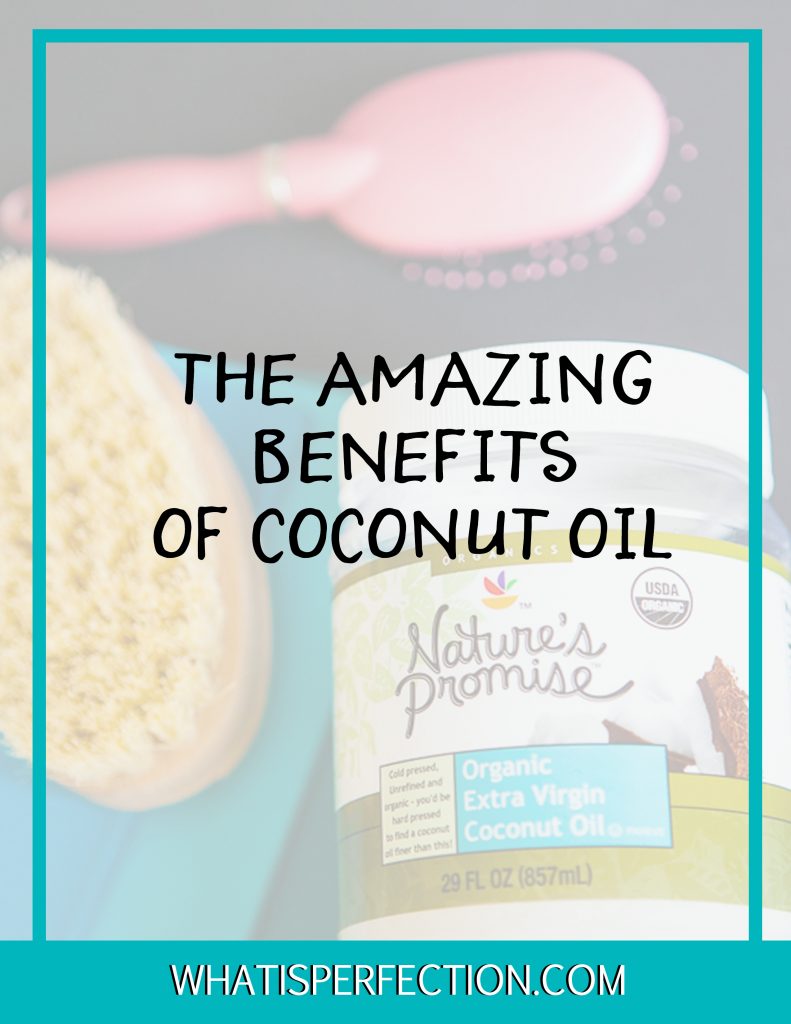 How to Use Coconut Oil For Skin Healing
Any time I tell people I put coconut oil on my face they totally freak out… as if lathering my skin with fatty oil is going to either make me blow-up or break-out.. but if you are really interested in how to use coconut oil for skin therapy – whether is for healing your dry skin or just giving yourself an extra glow, I'd say the first step is to stop freaking out about putting oil all over your face. Calm the F down. It isn't gonna make pizza face happen. Let it go.
The Benefits of Coconut Oil
-Using Coconut oil for your skin is cost effective:  I order mine online or grab a big jug  or from Stop and Shop — they make a really cheap big bottle that keeps me stocked for months. Switching from crazy expensive chemically filled products to just a basic coconut oil has not only made the difference for my skin, but it is so much better for my wallet too!… see benefit number 2:
-It's natural. Probably better than a ton of the chemical packed lotions we usually lather our skin with on the regular. In some native countries, coconut oil is used to protect your skin from the sun without all the chemical additives and stuff.  Even though I wouldn't recommend replacing your SPF with coconut oil, making a mask on the regular at home is great. The oil is packed with vitamin E that helps repair your skin and prevent scaring in some cases. It helps refresh and hydrate your skin and gives you an amazing glow!
-It's healthy. And you can eat it. Multipurpose. Need I say more?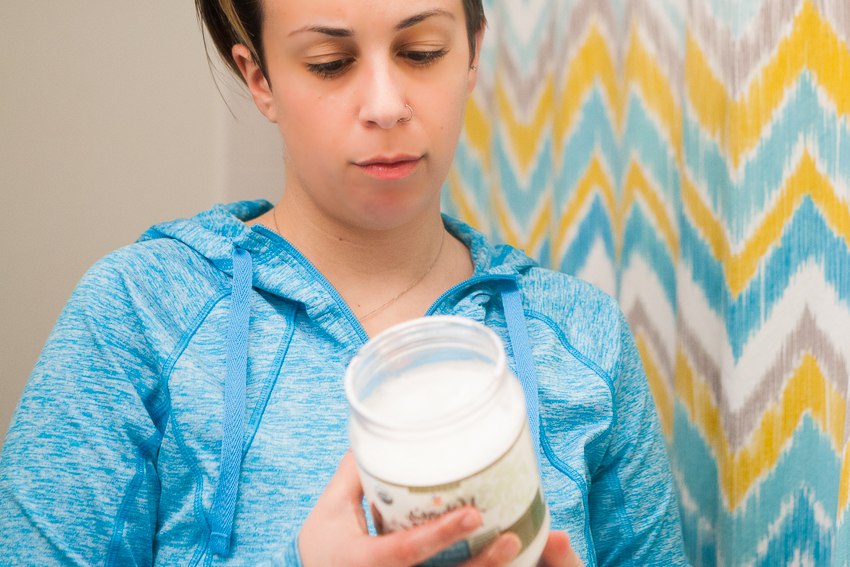 How to Use Coconut Oil For Skin Healing and Caring
-Usually I will lather my skin with the oil about 2 times a week. I prepare my face by exfoliating with a nice dry brushing ritual I posted last month.. I'll exfoliate and scrub off the dead skin before applying a nice layer of oil on my face. When it's done, I just rinse it off and finish with a nice cool wash.
-I use it to moisturize my face, my arms, and the dry spots of my legs.
-Its great for taking off makeup at the end of a long day!
-Oh.. and sometimes I use it to shave. It actually works wonders compared to shaving gel!
There is nothing that gives my face that extra boost when I am tired than a nice coconut oil benefit …. seriously… coconut oil is the best thing ever. I swear by it.
I am planning on a nice relaxing day today full of spa treatments: Embracing the Coconut oil benefit on my face with a nice mask, some intense H2O drinking  followed by some serious chick flick binging. I want to relax and do nothing but relax today!!! The holiday seriously wore me out!
Other Ideas for How to Use Coconut Oil for Skin
-Make your own body butter
-Make your own body scrub – see this recipe  for cellulite fixing
-Treat cold sores
-Treat dry hands and dry feet
-Homemade deodorant
-Lip Balm
-Hair mask treatments
-Replace your shave gel with coconut oil
-Sun burn relief
(and my favorite idea)
Makeup remover!!!


Sign up for Your Free Life Coach Guide! Find Confidence, Feel Beautiful and Transform your Happiness step by step. Make an Amazing Change for Your Life. I'll give you the tools to make it happen!


What is Perfection is the Self Improvement blog for the imperfect girl everywhere. Learn to find happiness, feel beautiful, and be confident in who you are. We all deserve to be happy, and we all deserve to be the best version of us. And we all are truly capable of getting there. Because Perfection Is Impossible. Happiness isn't. See The Self Improvement E-Guide Collection For Your Life Coaching Guides to Change Your Life Today!