Want to feel beautiful? It's easier than you think. Last week on What is Perfection I talked about how being single gave me the opportunity to love myself the way I deserved. (Didn't read it? You should. Here.) As a follow up, I wanted to give you some awesome tips and tricks on how to make yourself feel beautiful and confident!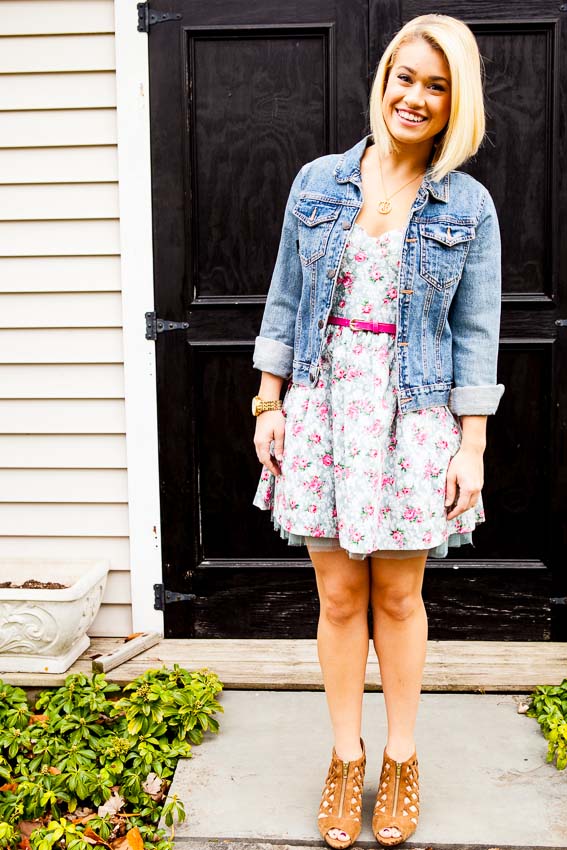 Before we jump into this amazing post on how to feel beautiful and confident each and every single day (written by the awesome Gabby), I want to tell you all about the bigger amazing step you can take to reclaim your confidence. Feeling beautiful is something that requires practice, hard work and dedicated self love.

There are simple ways we can boost our confidence, feel amazing and gorgeous, and it all starts with this free program!

This self love program offers you a monthly calendar guide for self improvement. You can find learn how to love yourself, feel confident and reclaim your life to make it wonderful and full of happiness.

Click Here to Find Your Amazing Confidence Program packed with Self Love E-Guides for Feeling Beautiful and Gorgeous.

You'll get free E-Guides, Self Love Tips and a Monthly Calendar to teach you how to improve, love yourself and find the amazing life you deserve!
Now, Just like we promised… here's Gabby's Amazing Story on Feeling Confident and Gorgeous Every day!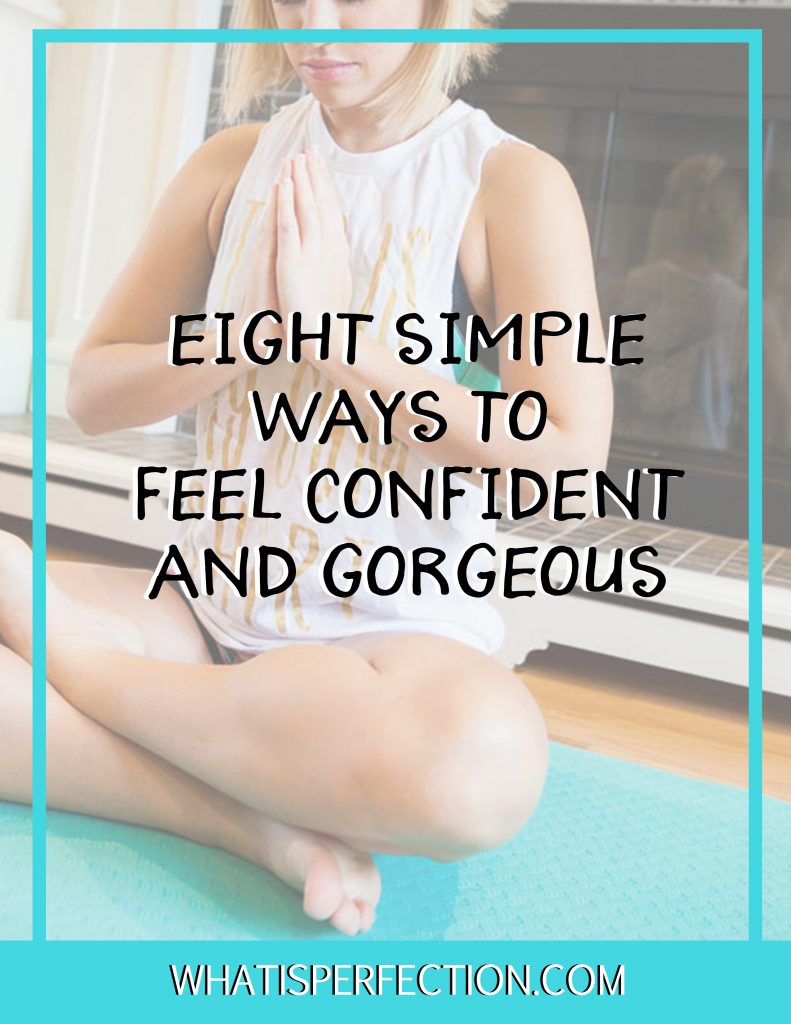 We are our own worst critics. Remember that scene ha Mean Girls when Gretchen, Karen, and Regina are standing in front of the mirror and criticizing the way they look?
"My nail beds suck!"
It's a funny scene, but it mirrors the reality of what we do to ourselves. If I stare at a mirror for too long, I start to judge my acne scars, small laugh lines that are starting to peek through, or the way my nostrils flare when I smile really hard…
In those moments I need to remind myself to step back and tell myself that there are so many things about me that are beautiful.
And there are simple, daily tasks that you do for yourself can help you feel confident and feelbeautiful, both inside and out every single day!
Try incorporating a few of these tasks during your day, or even just a few times a week, to radiate beauty!
How to Feel Beautiful
Small tips and tricks to make yourself Feel Beautiful Every Day!
Make a list! This is a tip I picked up from Fit, Fierce, and Fabulous! by Karena Dawn and Katrina Scott, of the Tone It Up Fitness Program. In a journal, notebook, laptop, the notes section on your phone, etc., make a list of all the things you like about yourself! Don't be shy or modest. This is a list for your eyes only! Start with your physical characteristics (those are usually easier to come up with.) Maybe you love your eyes, your shiny hair, or the way you smile! Once you get those physical qualities down on your list of what makes you feel beautiful, start to dig a little deeper. What would your friends say about you? Are you a generous person? A thoughtful friend who always listens? Can you make people laugh? Put it all out there for you to see and appreciate and feel beautiful! Now move on to the things you're good at! Are you a fantastic chef? What about dancing? Are you good at any sports? Once you've made your list, read it over, and just look at how amazing you are!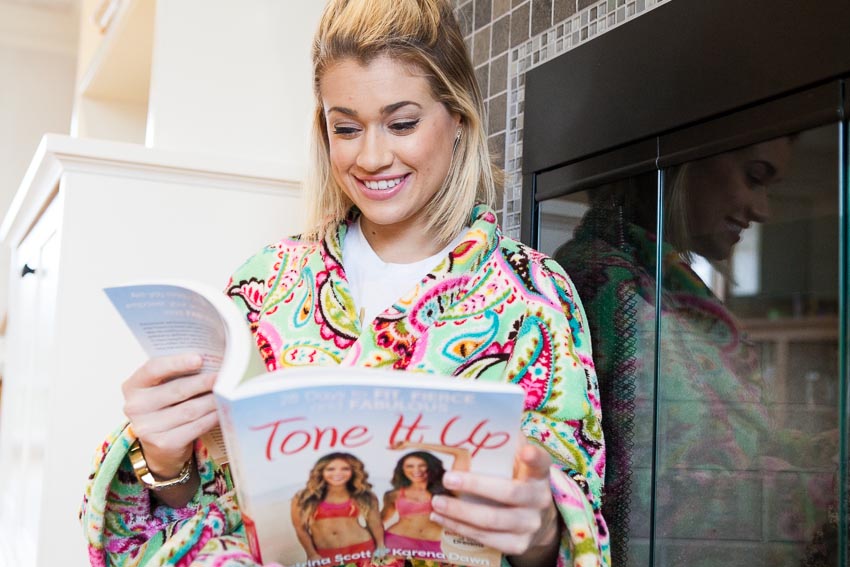 Give yourself a facial! I have been a facemask junkie since I was in the sixth grade. There's something about a facial that just makes you feel so clean and radiant! Find a good quality mask that works well with your skin. I love Aztec Indian Healing Clay mixed with apple cider vinegar when I'm having a breakout.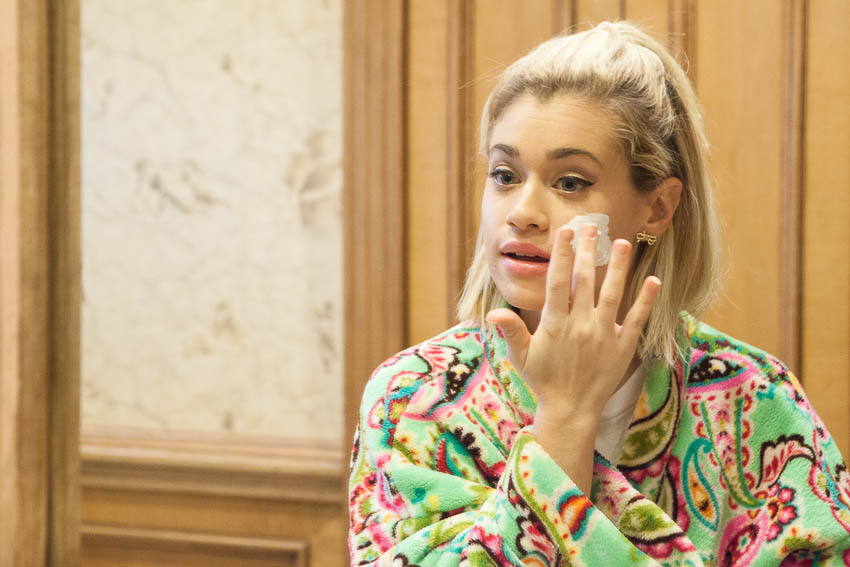 On a normal day, I like Tone It Up's K+K Beach Clay Masque with Sea Algae. It's wonderful for all skin types, very hydrating and balancing, and smells amazing. It makes me feel so beautiful after I use it!  If you feel like going all out, visit an aesthetician and get a facial professionally done! They'll extract your pores and do all sorts of things you can't have done at home!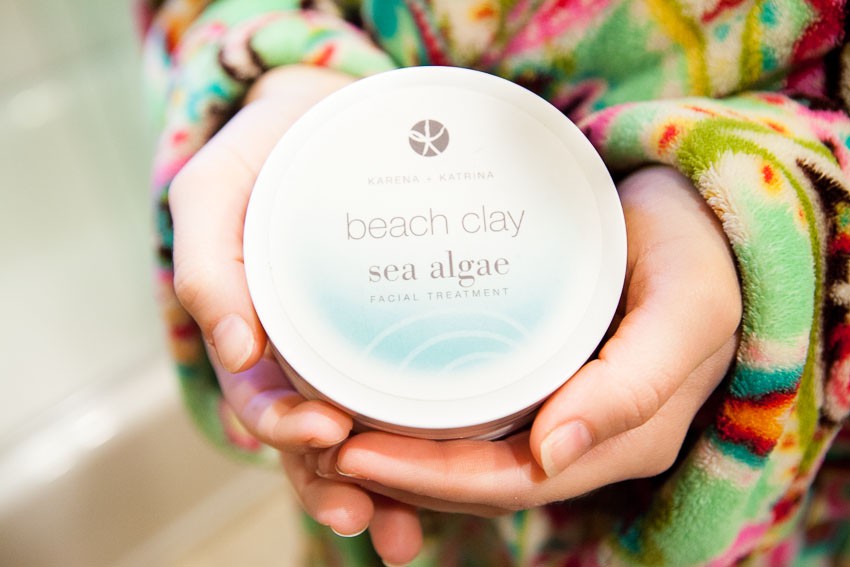 Meditate. Meditation can make some people uncomfortable, simply because they don't know much about it or, and they aren't familiar with the proper technique. If you're a beginner, try this for starters: Pick a quiet spot in your home that doesn't offer you any distractions or interruptions. Make sure it is an area where you can sit up right or lay down comfortably. I like using my yoga mat for my meditation time. Set a timer on your phone for 5 minutes. This will keep you from wondering "how long as it been?" and will help you stay focused and relaxed without worrying about the clock. When you are ready and calm, take a deep inhale and release it with a big exhale. Try not to let your mind wander, and focus on your breath. After a few deep inhales and exhales, once your mind is calm, start repeating the following mantra over and over again. "I am beautiful. I am confident. I am radiant." Tell yourself whatever your body and mind needs to hear. When the timer goes off, finish with one deep and final inhale and exhale. Keep that positive affirmation going throughout the day, and find opportunities to tell yourself  "I am beautiful" to remind yourself how beautiful you truly are. The more you say something, the more you believe it.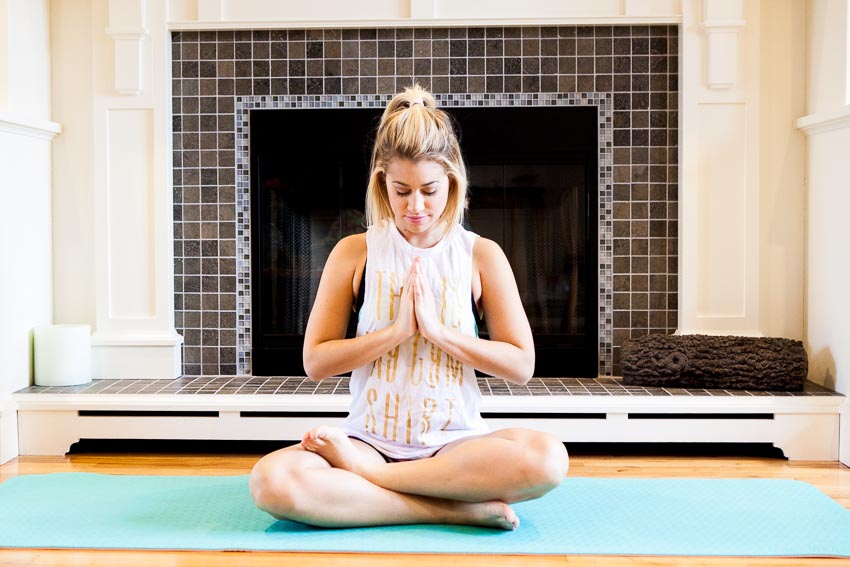 Try a new make up tutorial to feel beautiful! Sometimes, all we need is a change from our regular routine, and changing up our make up look can help! Try something new and exciting to feel beautiful! Do you typically do soft eyeliner? Try going for a cat eye! Soft pinks are your favorite lipstick hue? Go rock a bold red! When I want to try something new, I find a makeup tutorial on YouTube. My favorite YouTube makeup artist is Carli Bybel. She has such a positive outlook and always starts her tutorials with an inspiring quote. Beautiful both inside and out!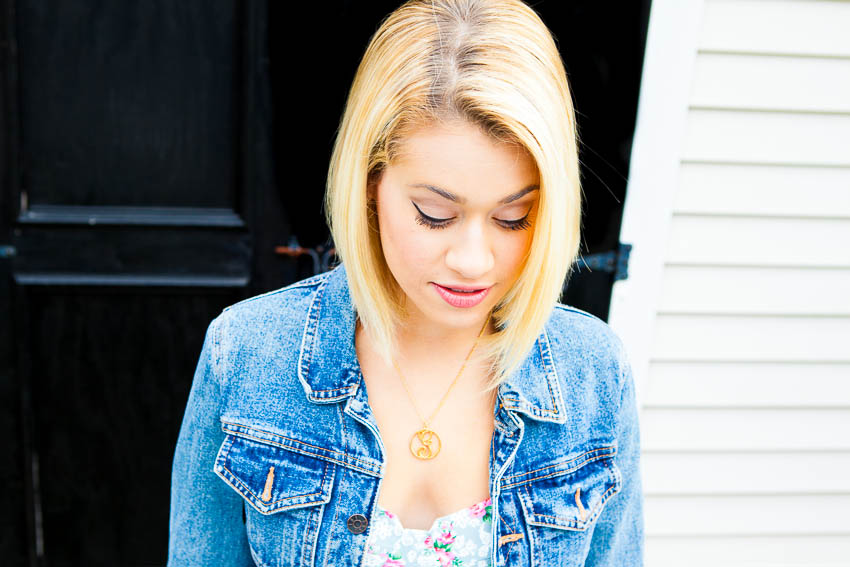 Get your hair did. Seriously, treat yoself, girl.  Feel Beautiful ! When I'm having a bad day, nothing makes me feel as good as going to Dry Bar and getting my hair done. Make that look last with some dry shampoo! Or if getting your hair done isn't your thing, get your nails done! Anyway you can pamper yourself will put you in a good mood and make you feel prettier than you already are!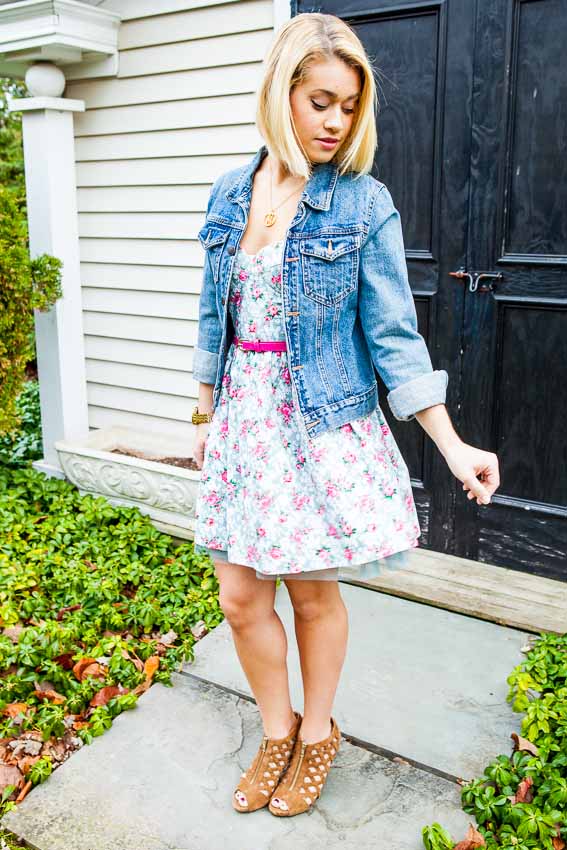 Sweat it out! Whenever I put on a cute workout outfit for a class at my gym, a SoulCycle workout, or my own personal sweat session… I feel sexy and badass. I feel beautiful. For real. Try it and see. Watch yourself in the mirror as your ponytail flips on your spinning bike, or think about your inner confidence as you punch, block, and kick butt in your kickboxing class! You'll strut out of the gym like you're Beyonce! Feel beautiful just thinking about it? I thought so. Plus, the endorphins are going to make your body buzz and put you in such a good mood and make you feel beautiful!
As Elle Woods once said, "Exercise gives you endorphins. Endorphins make people happy. Happy people just don't shoot their husbands."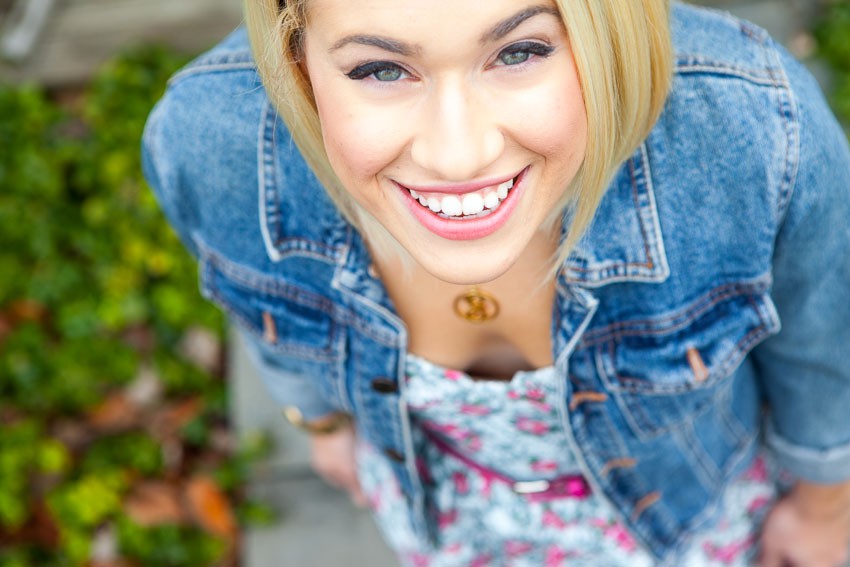 Stop comparing yourself to others. I know, easier said than done. When I wanted to kick the habit of comparing myself to other people, or to stop any negative thought about myself, the "rubber band trick" was a great way to take control. Don't know about it? Wear a rubber band around your wrist, (no, your hair tie won't do for this) and any time you have a negative thought about yourself or compare yourself to other people, snap the rubber band against your wrist. The snap will shock your mind, and well, snap you out of it. 
Just remember, take care of your mind and body, believe you are beautiful, and I promise you will feel beautiful.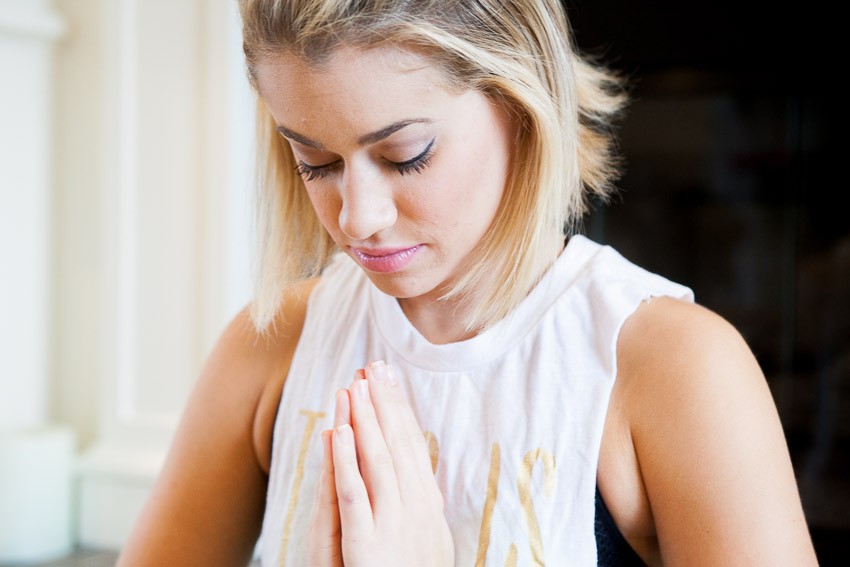 Come see more Beauty tips here.
Want to be a contributor like Gabby?? Have a story you want to share or an amazing journey you embarked on??? Maybe you have some awesome tips and tricks! Contact us here and you could be featured next!


Sign up for Your Free Life Coach Guide! Find Confidence, Feel Beautiful and Transform your Happiness step by step. Make an Amazing Change for Your Life. I'll give you the tools to make it happen!


What is Perfection is the Self Improvement blog for the imperfect girl everywhere. Learn to find happiness, feel beautiful, and be confident in who you are. We all deserve to be happy, and we all deserve to be the best version of us. And we all are truly capable of getting there. Because Perfection Is Impossible. Happiness isn't. See The Self Improvement E-Guide Collection For Your Life Coaching Guides to Change Your Life Today!