My office space is my safe haven. And seriously I am so excited to share it with all of you today. This past weekend Matt and I took some time really cleaning out my special work environment (well I cleaned and he put some shelves up for me.)
Keeping an office space stress free, calm and collected is so super important to me. Not only because I love to stay organized and enjoy decorating – but because my overall sanity during work hours totally feeds off the energy in the room – when the room is clear and calm, so am I.
So Yay! time to share the WIP office space! Learn how I keep peace and calm vibes in my work environment <3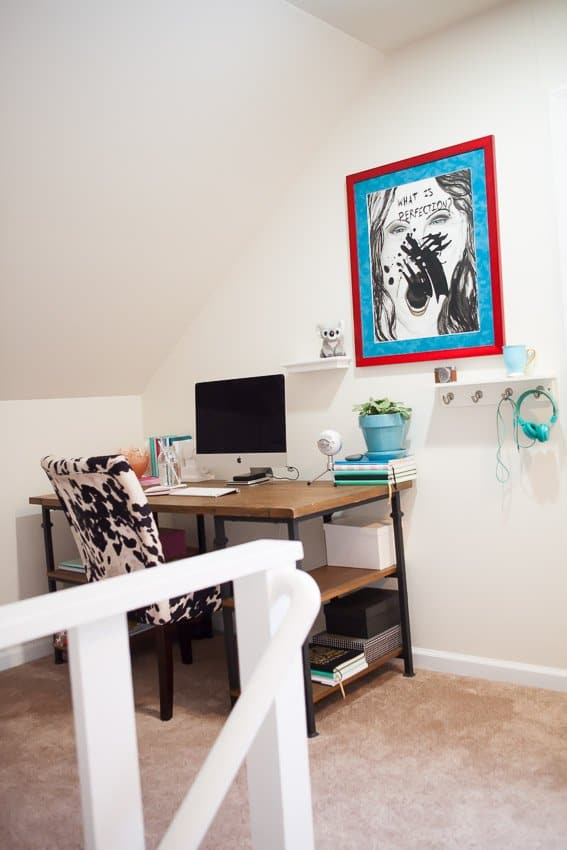 First and foremost, I always make sure that everything has a space and a place.
Things I don't use often get put in organizing boxes underneath the desk (I got mine at Michaels) and things I don't use or that don't serve a purpose get removed from the space entirely.
Just like I am working with a purpose, it is important that everything in my office environment has a purpose too. So I make sure to store away the junk and the things I don't need in a totally separate space. If I don't use it, I totally lose it. (kind of my rule for what I keep in the office.) If it doesn't inspire me, motivate me or make me happy, I get rid of it.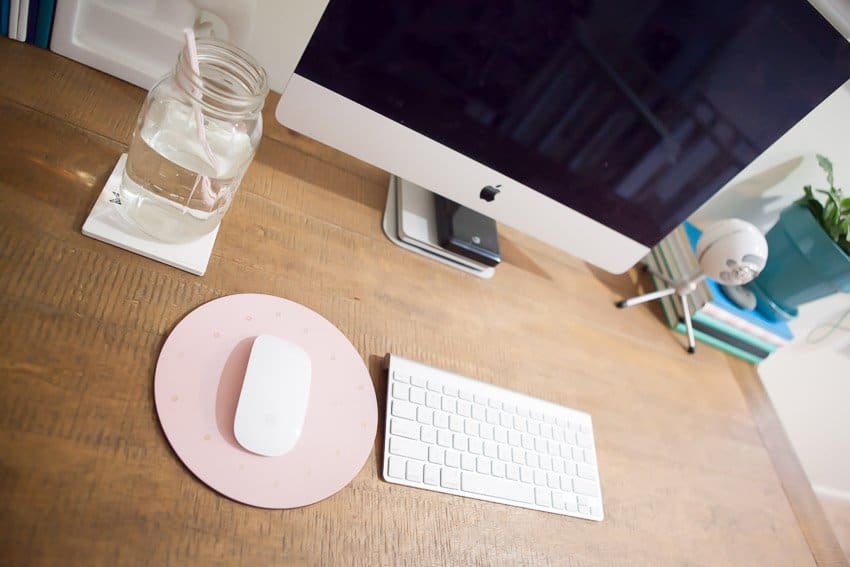 Keep things on the top desk organized, clear and simple. 
When it comes to what stays on my desk, I have a rule – during the day, my desk can be as cluttered and crazy as it naturally needs to be. But every night, everything goes back in it's place. It makes me feel energized and inspired the minute I walk into the room the next day – knowing that I have a clean fresh start is a definite plus.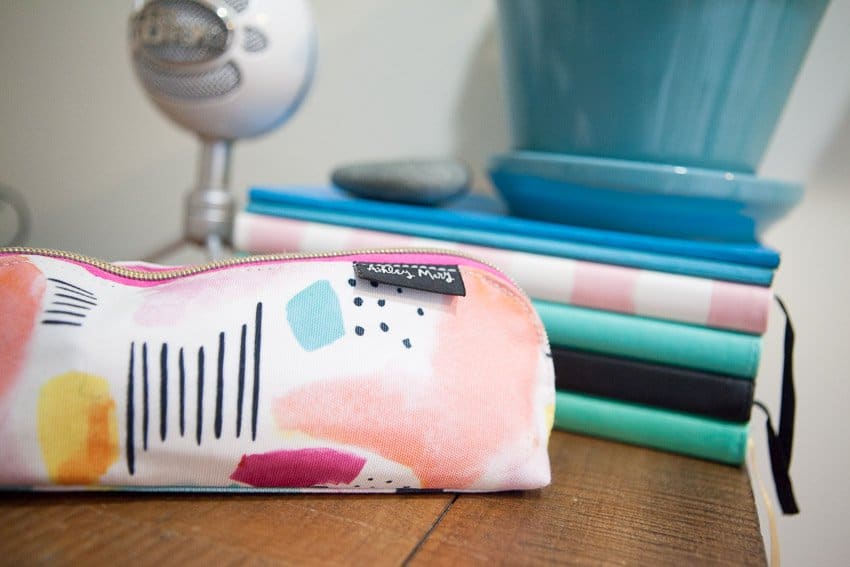 Every little thing has a storage place. 
Little things get stored away in cute bags along my desk – this case holds all my pens. I have a separate one for my essential oils and electronic cords too. I keep them away and pull them out when necessary. I rather take time giving everything on my desk a home rather than spend countless hours trying to find shit when I need it.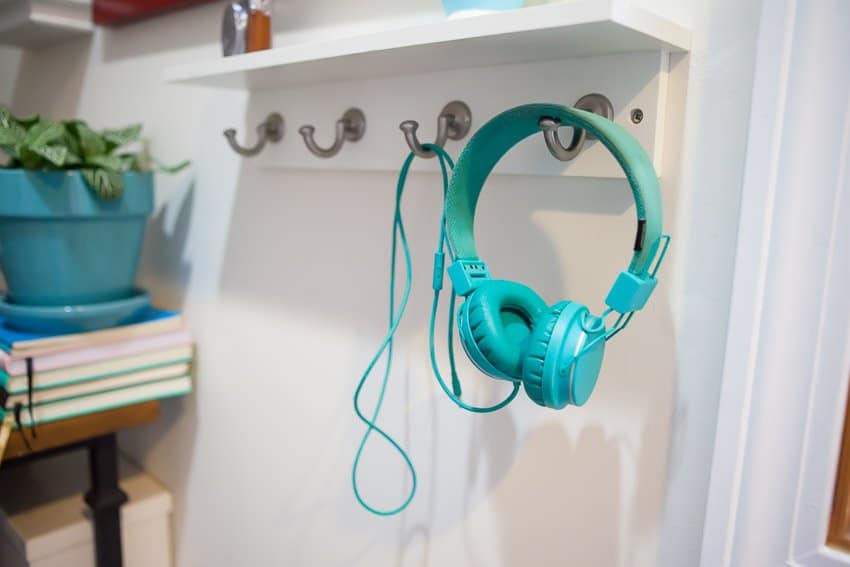 I love this shelf Matt installed for me. These are my favorite headphones by urban ears. Hanging them up makes me so happy because I don't have to see the cords dangling all over the place on my desk. Lots of shelving is necessary.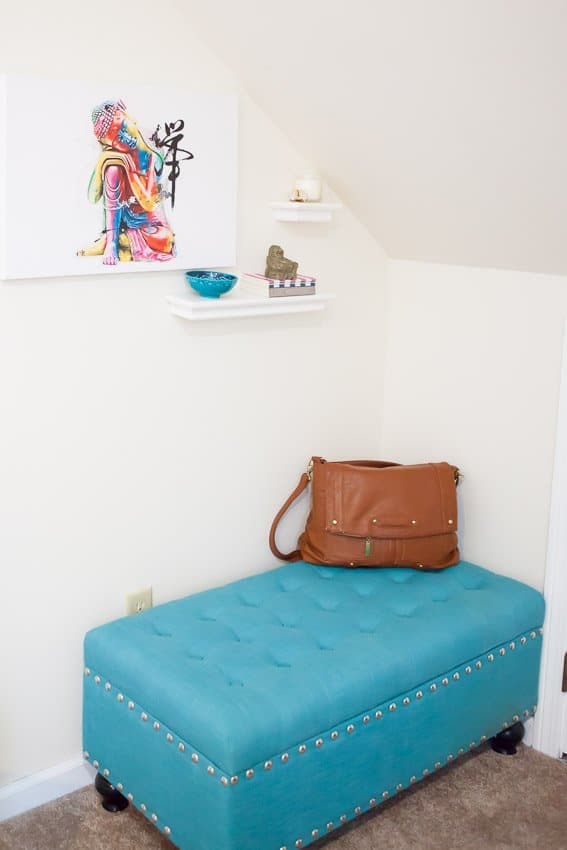 1.hidden storage
2. color schemes
3. peaceful vibes. 
ALL MUSTS. For every area of the house. 
This little corner in my office sums up all of that. The ottoman is great for when clients come and visit and it opens up to store my extra camera equipment. And the shelves and wall art just make me feel so inspired and peaceful.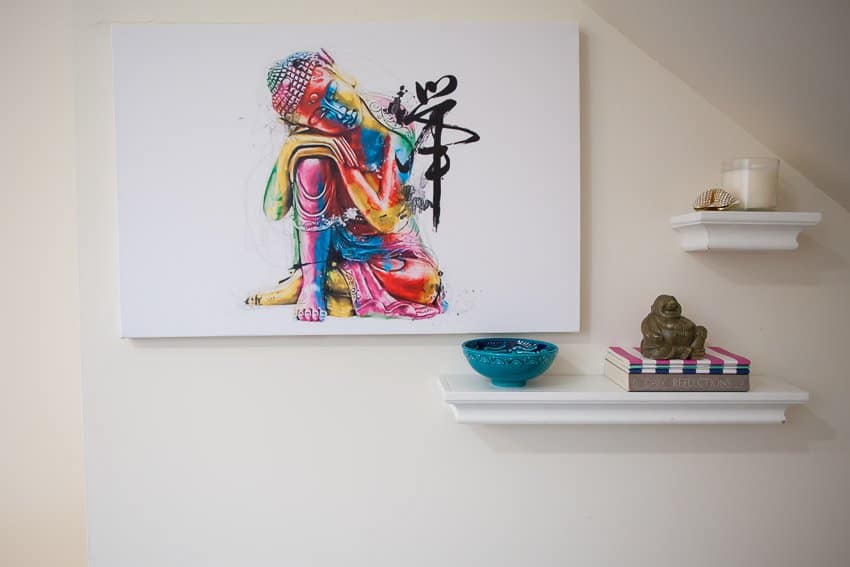 It's my favorite piece of artwork. I got it off amazon prime. Literally drooling over it. This is my little meditation corner.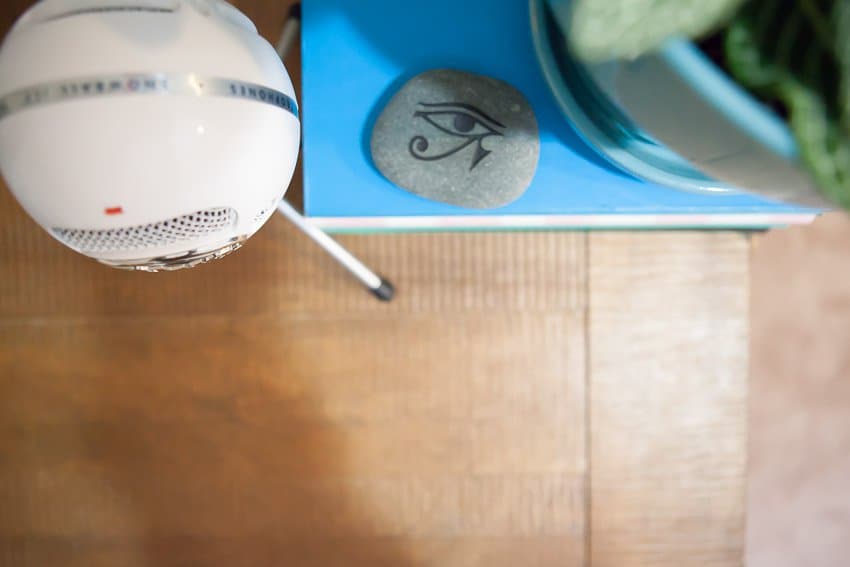 When it comes to how I decorate – I make sure to have a lot of meaningful inspiration and positivity going on. Plus my plants bring a life energy into the room that I love.
I symbolically turn on the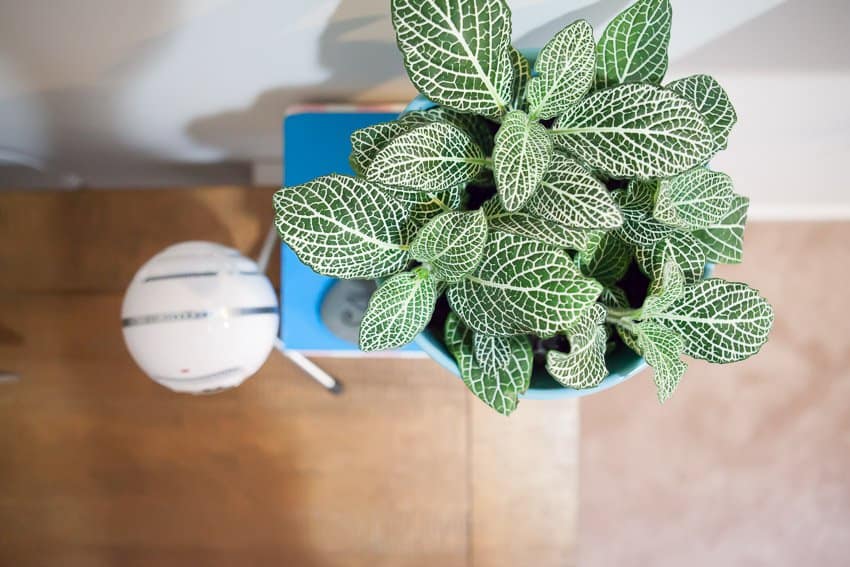 I also make sure to have a morning routine of "starting my day" by turning my salt lamp on. Working from home, knowing when the day starts and the day ends can be a blurry concept. I like knowing that when the light goes on "it's time work," and when the light goes off "it's time to  rest."
Oh.. and yes.. my WIP Color scheme is EVERYWHERE.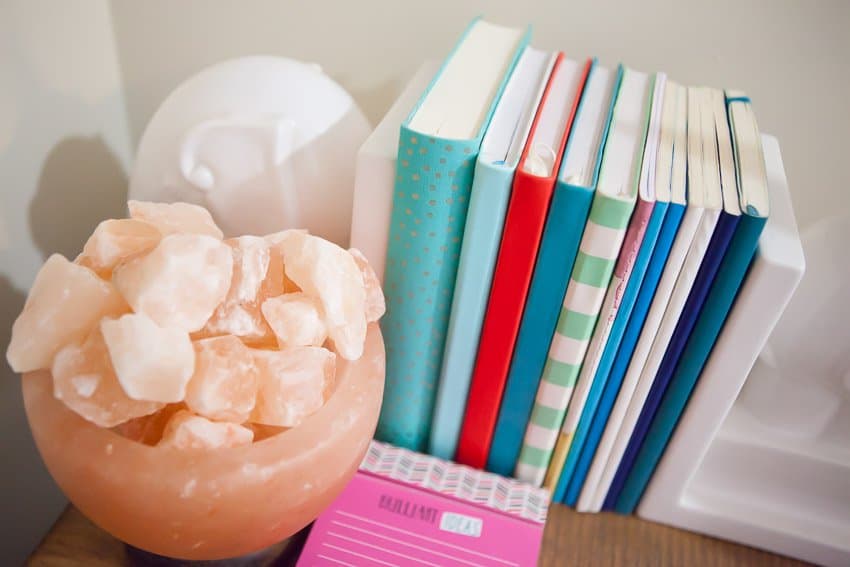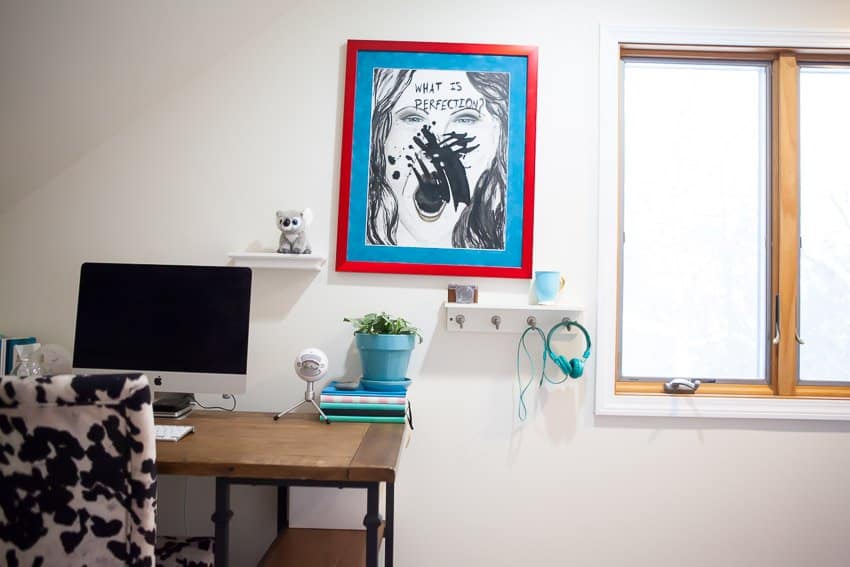 Loved sharing this with you guys! More house pictures to come of course! < 3 <3