No relationship is perfect – Even healthy relationships have their problems. But every relationship, no matter what stage of love it's in, requires work in order to make it long lasting.   The secret to healthy relationships lies in both partners putting in the effort.  Healthy relationships are something you both have to work towards… it isn't always easy.
Just ask Taylor Swift. Because if that gorgeous babe can't keep it together in her dating life all the time, than clearly it isn't a walk in the park all the time.
Sometimes healthy relationships require team work  to improve things… other times, the work comes from you and only you.
So today I am getting open and honest about healthy relationships, and how exactly we can sometimes actually start sabotaging our own happiness..
And to talk about it… I am opening up about my own relationship…with this cute guy.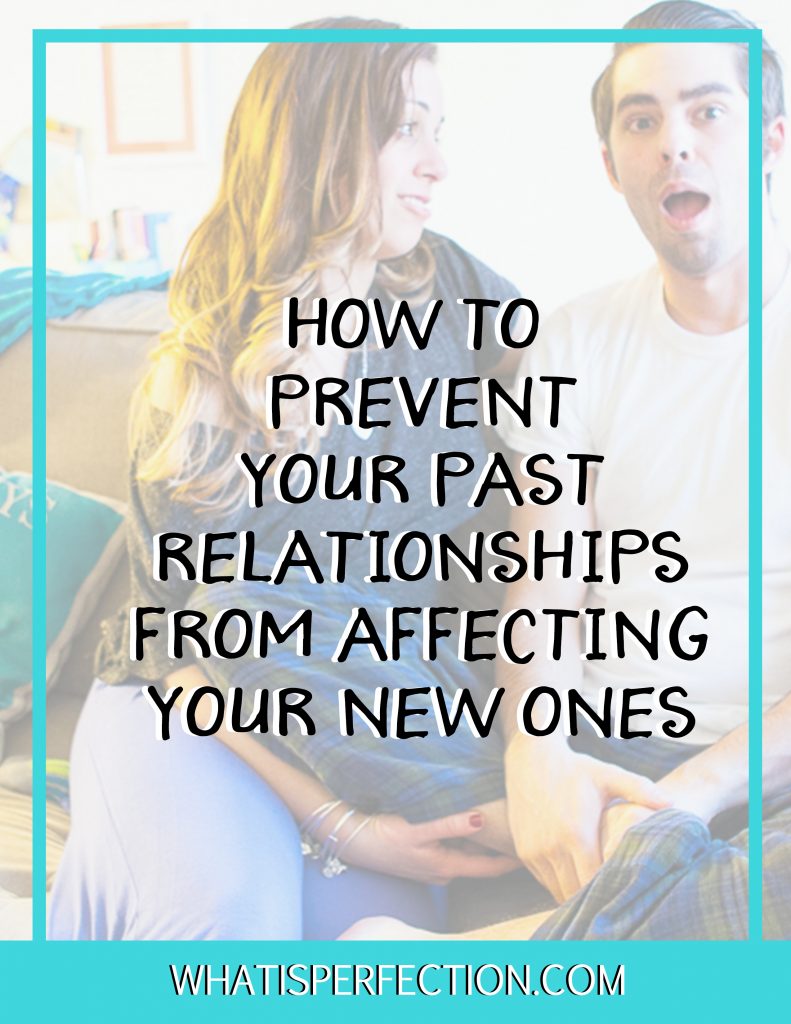 Shocking. I know. Seriously. How did I land such a hottie?
He's probably asking himself the same thing (wink wink.)
Having a cute guy is a plus, don't get me wrong.. but having a cute guy who lets you write about him on your blog is a super plus plus plus. With like, a million exclamation points. He's definitely a keeper.
But the truth is I almost lost this guy. A few times actually. And it almost happened at no ones fault but my own.
How? Because I started treating my current relationship like my old relationships.
Healthy Relationships Rule Number One: Don't Let Your Past Failed Relationship Haunt You.
I had some pretty terrible relationships in the past… relationships that made me develop some serious trust issues when it comes to who I choose to share my life with.
When Matt and I started dating, things were so wonderful that I actually felt out of my element. Things were just calm, easy, and relaxed. I had never experienced that before, and so it took me by surprise a bit. "Healthy Relationships ? This is what They Look Like?" Yeah. I was pretty boggled.
But every once in a while, when we were faced with a challenging situation, I started letting my past relationship habits seep into my current relationship.
I started shutting down when ever we had a problem we needed to discuss, because I was so used to having an angry and aggressive partner who shut down whenever something required a little work or extra communication.
I started to obsess over the idea that he didn't really love me because I was used to having a parter that didn't make me feel very loved or special.
And I started to become paranoid over the idea that maybe he was lying about certain things, because I was so often lied to in the past.
These worries and emotions came like waves and would consume me from time to time. Each time, they put a huge damper on our relationship and set us a few steps back in our path of growing as a couple.
Was my current relationship stressful? Absolutely not! I was making it that way by approaching situations in fear based on the way my old relationships were.
Was Matt ever lying or not being a good parter? Nope. I was obsessing based on someone else's actions in my past relationship — not his actions in our current relationship.
Was he ever one to shut down and not be interested in improving the relationship when we were faced with challenges? Was he ever the one to cause a stressful tense fight? Absolutely not!
My old relationships were riddled with these qualities.. and so anytime the environment of our current relationship seemed to remind me of my past relationships, I would freak out and go back to my old stress-induced unhealthy habits. NOT GOOD.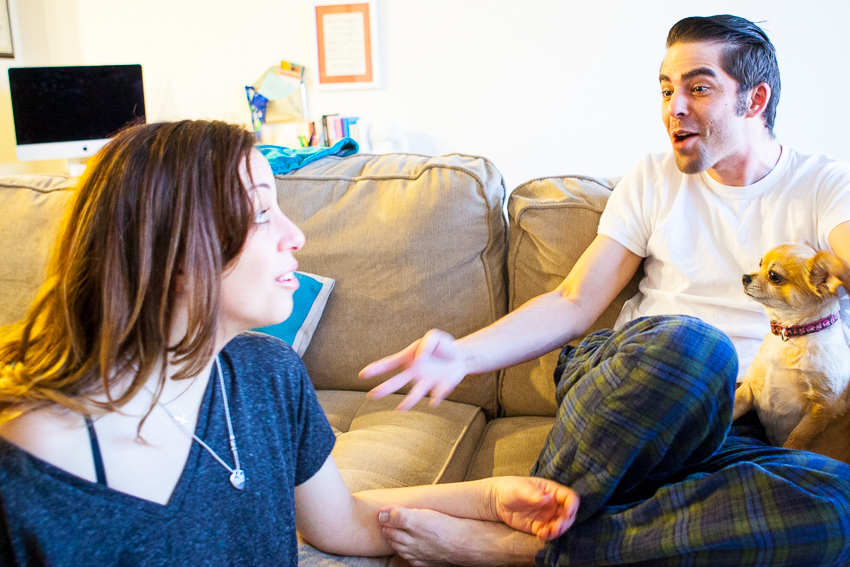 So here is how you kick those bad habits in the butt.
Try to look at healthy relationships as a clear possibility and goal : You can have a new fresh start. When things get tense or when the relationship seems off balance, you need to take a good hard look at your feelings and ask yourself, "Do I feel this way because of THIS relationship? Or do I feel this way based on my own experiences in the past?" Try to figure out if your partner is truly the one causing you stress or unhappiness. Often times we forget that the people we share our lives with weren't always there.. if you're treating your partner a certain way based on how you were treated by someone else in the past, you are not doing your job of being a fair and caring girlfriend.
Also, make sure you are honest about your weaknesses and insecurities. If you feel like you are bringing bad habits to the table, don't ignore them: recognize them! Don't be afraid to talk to your partner about why you are feeling a certain way. Getting all those flaws out in the open will help improve your communication and understanding of one another.
And lastly,  do your best to let go of the past. We all have a past. We all have one bad experience or another that haunts our present life from time to time. But do your best to put it all behind you. If you are holding on to bad habits out of fear or insecurity, it's time you set them free. Your guy or girl loves you for who you are now. And If they truly are the right person for you.. letting go will create the space in your lives for amazing wonderful healthy love.
So that's my two cents on healthy relationships. More to come! And be sure to check out the relationship section of the blog to read more tips and tricks on love.


Sign up for Your Free Life Coach Guide! Find Confidence, Feel Beautiful and Transform your Happiness step by step. Make an Amazing Change for Your Life. I'll give you the tools to make it happen!


What is Perfection is the Self Improvement blog for the imperfect girl everywhere. Learn to find happiness, feel beautiful, and be confident in who you are. We all deserve to be happy, and we all deserve to be the best version of us. And we all are truly capable of getting there. Because Perfection Is Impossible. Happiness isn't. See The Self Improvement E-Guide Collection For Your Life Coaching Guides to Change Your Life Today!