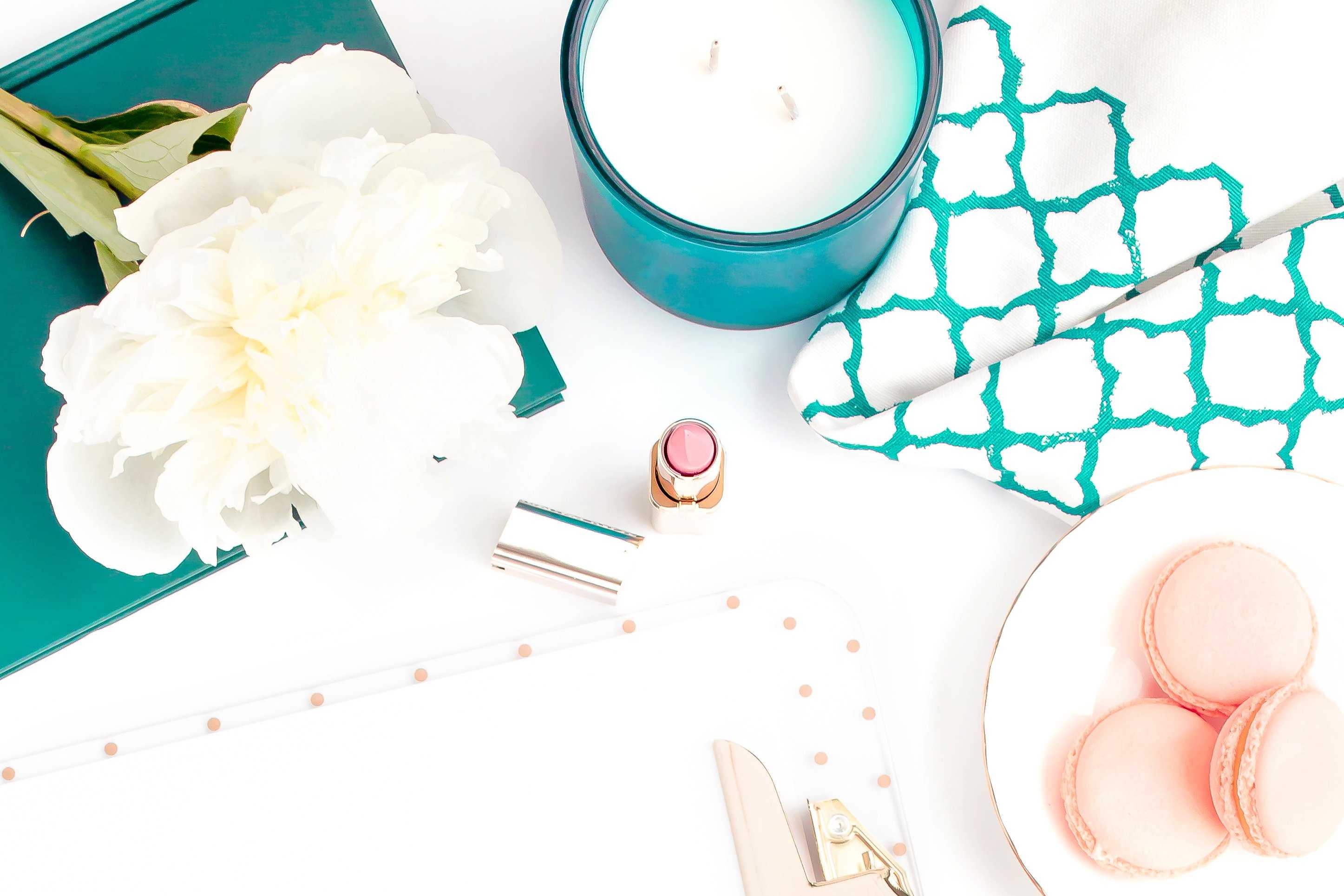 There is something about the mornings lately that just gets me feeling so happy. Crazy, I know. I mean, who really actually enjoys waking up at 4:30AM every day. (Yes… I wake up at 4:30 AM Every morning.)
But I don't know why, I absolutely LOVE my morning routines lately. Even if it is early and the sun isn't out.
I used to be the type of lady that hated waking up early. I was always feeling so tired and in a funk when I woke up. It was hard to get my energy pumping first thing – even if I slept till 10AM.
But now things are different. Now I enjoy waking up and starting my day bright and early. And I have a whole routine in the AM that I am truly obsessed with. Seriously.. it's amazing.
So I wanted to share it with you all – because I think we all could benefit from some more self care in our schedules don't ya think?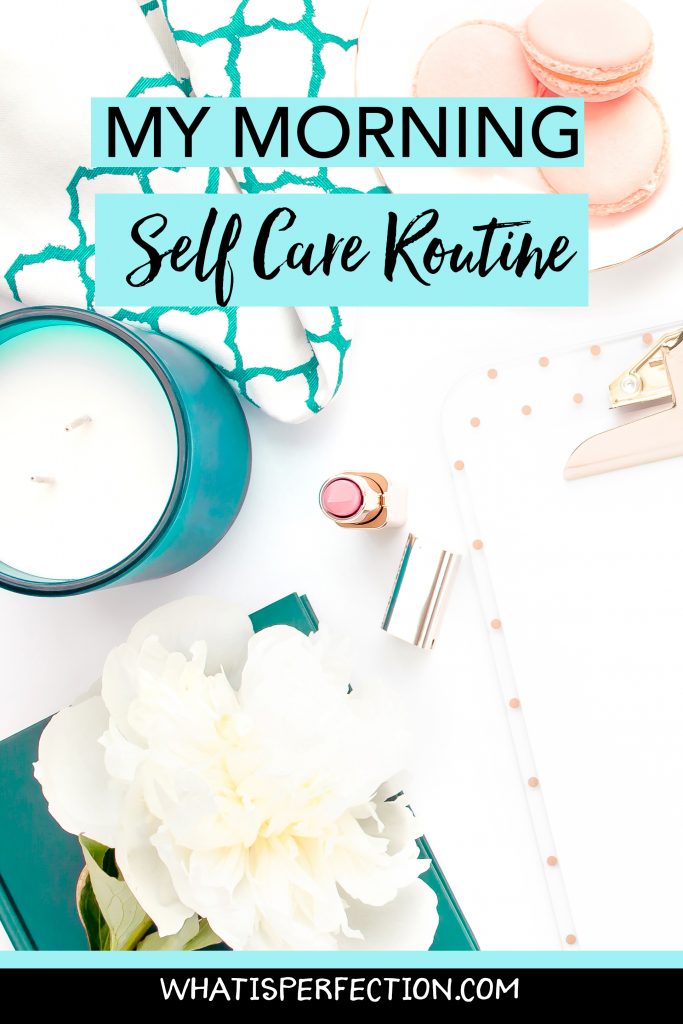 My Morning Routine
Having a morning routine is super important. Not only does it snap your brain into that "it's morning time," mindset, but it also keeps you starting your day on the right foot. Even when I skip one or two things on this list, I still know that I am taking time for me each morning and that makes me feel really good.
Wake up and hydrate-
The first thing I do every morning is drink 8 oz. of water. It refreshes me, wakes me up and has me feeling bright and happy first thing in the morning. Sometimes I'll add a little lemon warmed up, but usually I just grab a quick glass from the fridge. It sounds really silly to have such a small thing be so important to my morning self care routine – but seriously, it keeps me going each morning.
My morning cup of coffee with self reflection-
Then, yes, I have a cup of coffee. Honestly I don't think it is so much the caffeine that I enjoy as it is the experience of  having a warm cup between my hands as a snuggle under a furry blanket on the couch with my guy. It is as relaxing as it is energizing. He likes having the TV on first thing in the morning which I am personally not a fan of, so I use the time to zone out with my cup of joe and a notebook. I take about 15-20 minutes just to write down my thoughts – how I am feeling and what I am grateful for in my life. (positive vibes only.)
Write down my goals for the day-
I always make sure to write out three big goals for the day – Three things I definitely want to accomplish before the day is done. No matter what, I always make sure one of the things on my list is for me and my own self care. Today's is a nice bubble bath 🙂
Morning smoothie with Blog work-
Matt goes to work and the first thing I do is have breakfast. Yes. Even if I am not hungry. I sit at my desk with my smoothie and write a blog post for the day. I used to plan my posts but I personally find that writing off the cuff based on how inspired I am feeling is the best thing for me creatively. So yeah… here I am, writing this post! good morning world!
Workout-
Right after my breakfast, I workout. I used to enjoy working out in the evenings but honestly, I have more energy in the morning. Plus getting my workout out of the way first thing gives me that "no excuses attitude." It gets my endorphins running and my positive attitude rolling to kickstart the day. I LOVE It.
Meditation time-
I only work out for about half an hour, but I give it 110 percent. When I'm done, I usually just jump right into my daily chore (yes I pick one chore a day) as a cool down from my workout. When I am finished, I hop into meditation land – I spend half an hour zoning out and clearing my mind – trying to connect with my spirituality is a new thing I got going on lately. And I love it.
Shower, get ready and start my day-
YUP. That's it! It sounds silly and lame to put in a blog post but a lot of people have asked me about my routine – and I love sharing! Hope you enjoyed!
Do you have a favorite morning thing you love doing each day? What is it? I would love to add new special things to my morning schedule!
xoxox