I remember the day I got my first gratitude journal. I was going through a really difficult time in my life, and I couldn't quite figure out how to get out of my sad state. It felt like there was no possible way to feel good about the present opportunities my life had to offer. I was stuck in a full blown rut. Sound familiar?
I had all of these things in my life that were making me so unhappy, that whenever good things happened I just didn't pay attention to them! It was hard for me to appreciate the wonderful qualities of life because I was so wrapped up in everything that was weighing me down. I couldn't appreciate what I already had! Sound familiar?
Around that time, a friend sent me a care package. I remember opening it up in my NYC apartment and finding this beautiful small little notebook. Inside was a little letter from her instructing me on how to use it:
"This is your new gratitude journal," she wrote. "Every night before you go to bed, write down three things that happened that day that you are grateful for."
And so I did.
And I've been doing it ever since.
What is a Gratitude Journal
A gratitude Journal is a separate journal from whatever you already use. It is a special notebook where you can reflect on grateful vibes in your heart and list the things you appreciate. I keep mine in my nightstand by my bed, and every night, I pull it out and make my list. It's hard in the beginning, especially if you are in a negative place, but overtime keeping a gratitude journal can pull you out of it. You'll see how easy it is to start feeling good (even if your life isn't where you want it to be just yet.)
The Psychological Impact of Keeping a Gratitude Journal
Psychology Today says that journaling your thoughts every day can be a good thing, but only when done properly. Obsessive journaling can actually cause a negative impact on your mood and life outlook. But journaling, when done properly, has the ability to aid in personal growth and self discovery for anyone! Journaling your thoughts, secrets, fears, desires and passions has a number of benefits for your mind and can keep you feeling inspired 24/7 if you do it on the regular!!!
And a gratitude journal can do all of those things while keeping your mind positive, clear and focused.
Gratitude Journal practices can keep you connected to your health and wellness goals.
"Today I am grateful for staying on track with my health goals."
Can improve your mental clarity in problem solving situations.
"Today, I am grateful for the way I communicated my feelings in that difficult situation. I know I am capable of getting a message across."
Helps you understand things better.
"I am grateful for the love I have for my boyfriend, even though we fight sometimes."
Tracks your overall development.
"I am grateful that i am starting to feel more grateful."
And….
It can facilitate personal growth within you.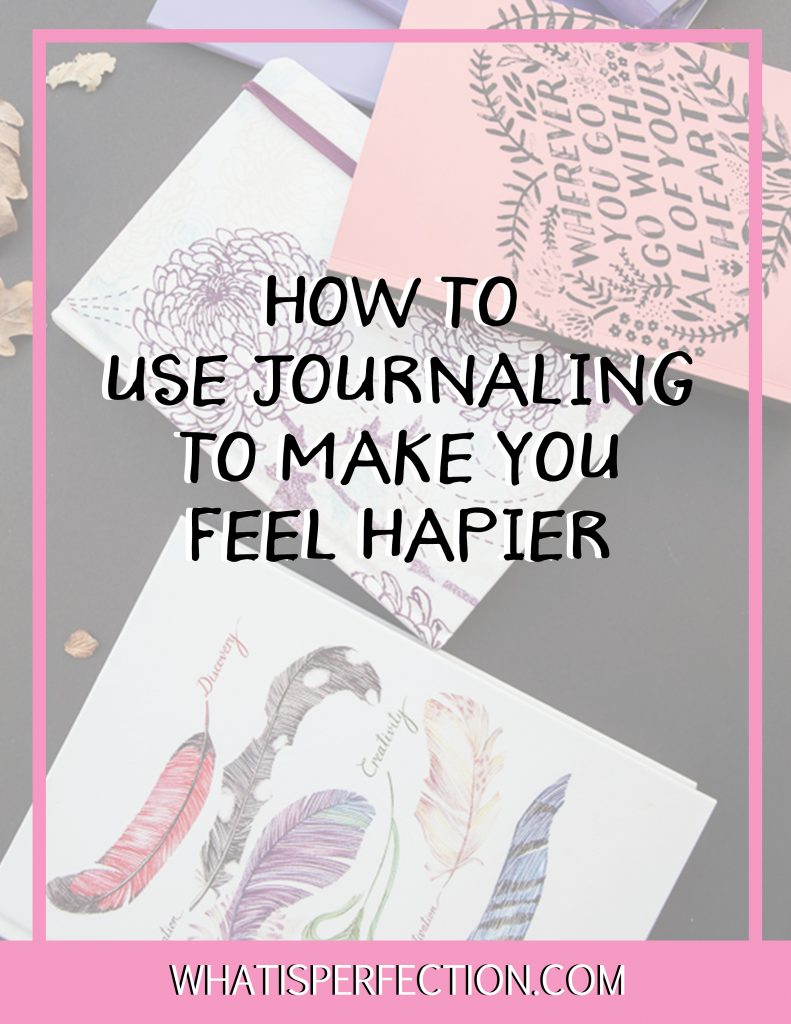 So Why Have a Separate Gratitude Journal?
Gratitude Journaling is a calming self development tool that can completely enhance your spiritual growth. Having a physically separate place to log your positive emotions and feel good vibes allows you to appreciate all the good things your life has to offer without feeling pulled int the negative. Keeping a separate gratitude journal also has an awesome added bonus: you can go back and reflect on the lists of the past: appreciating all the things that got you to the place you are today!
Tips for Your Gratitude Journal Practice
1.Make your gratitude journal part of your routine. If you have the habit of brushing your teeth and putting your pajamas on before you go to bed every night, you can easily add gratitude journaling to your  list of "things to do before bed." I have a bed time ritual that I practice every night and I make sure to incorporate my gratitude journal practice at least three times a week.
2.Keep the list simple, but thoughtful. I try to keep my list to a maximum of three things, but I make sure that those are the top three things that brought me the most joy in the day. Keeping your list short and sweet is actually a double bonus. Not only are you taking less time out of your day to practice gratitude journaling this way, but you are also forcing your mind to reflect and compare the good moments, rather than sulk in the negative.
3. Record and date your list: I can't stress this enough. Sometimes people think they can just gratitude journal in their heads, list off the bullet points and go to bed. Though you could do it this way, it isn't as affective and far less emotionally charged. When you write things down, your mind remembers and soaks in those memories just a bit more. In addition, having a list to look back on months later when you are struggling or having a hard time feeling positive can be such a heart warming experience.
Want to Learn more about Gratitude Journaling? Check out this post and get free gratitude journal prompts for your daily practice!



Sign up for Your Free Life Coach Guide! Find Confidence, Feel Beautiful and Transform your Happiness step by step. Make an Amazing Change for Your Life. I'll give you the tools to make it happen!


What is Perfection is the Self Improvement blog for the imperfect girl everywhere. Learn to find happiness, feel beautiful, and be confident in who you are. We all deserve to be happy, and we all deserve to be the best version of us. And we all are truly capable of getting there. Because Perfection Is Impossible. Happiness isn't. See The Self Improvement E-Guide Collection For Your Life Coaching Guides to Change Your Life Today!