We all want to feel naturally beautiful. The secret? YOUR SKIN CARE. Did you know the answer to a healthy body could be to Detox Your Skin? And the secret isn't a cream or a cleanse: it's brushing. Dry Brushing.
Okay.. let's face it ladies. Unless we are wearing a bikini, a dress, or getting ready for a hot date — we really really don't take care of the skin that isn't on our face. And why should we? I mean — we have tons of other things to worry about: brushing our hair, scrubbing our faces with the latest exfoliant care product, and taking the bristles to our pearly whites three times a day. Our time preparing and caring in the bathroom can definitely add up!
But a while back I got turned onto this crazy idea called Dry Brushing — in Lauryn's post "Why Dry Brushing is the Freaking Shit." And she is totally right. (Side note- she has the most amazing blog ever and you should totes follow it)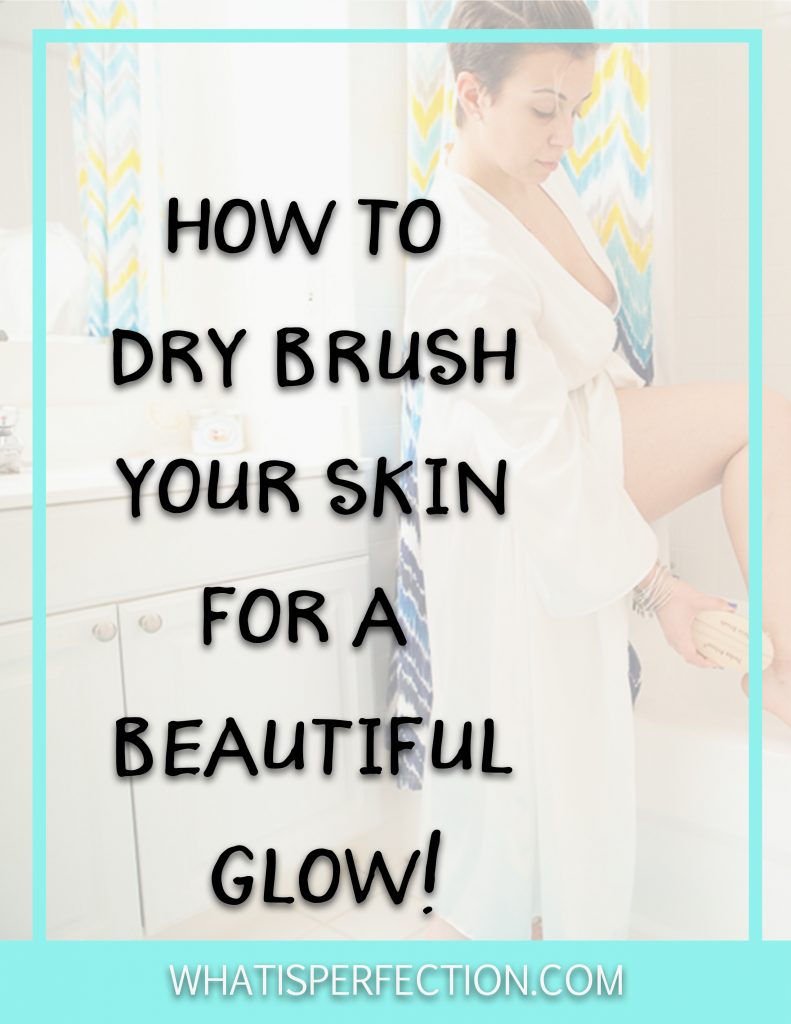 One third of your body's toxins are excreted through the skin and dry brushing helps to unclog pores and excrete toxins that become trapped in the skin.  In addition, dry brushing  improves your lymph system, increases circulation, and is even known to reduce signs of cellulite! (Why not give it a shot!)
The Instant Benefits of Dry Brushing
It sounds absolutely silly, but I am telling you — after just a few weeks of doing this on the daily, I experienced incredible results.
-My Skin Was Smooth! My shaves were lasting longer, which was a total bonus. Even my boyfriend took notice to my extra smooth games!
-Pores Got Smaller! Yay for seeing less black bumps and fewer ingrown hairs!
-Dry Skin Was NO Longer Dry! I totally recommend focusing on target areas like your knees ankles and elbows on the daily… I definitely saw less of a need to moisturize!
-I Actually FELT better! This may have been in my head, and some may argue it's silly to think something like brushing your skin makes a difference in your mood and energy level, but I totally disagree with everyone and say don't knock it till you try it!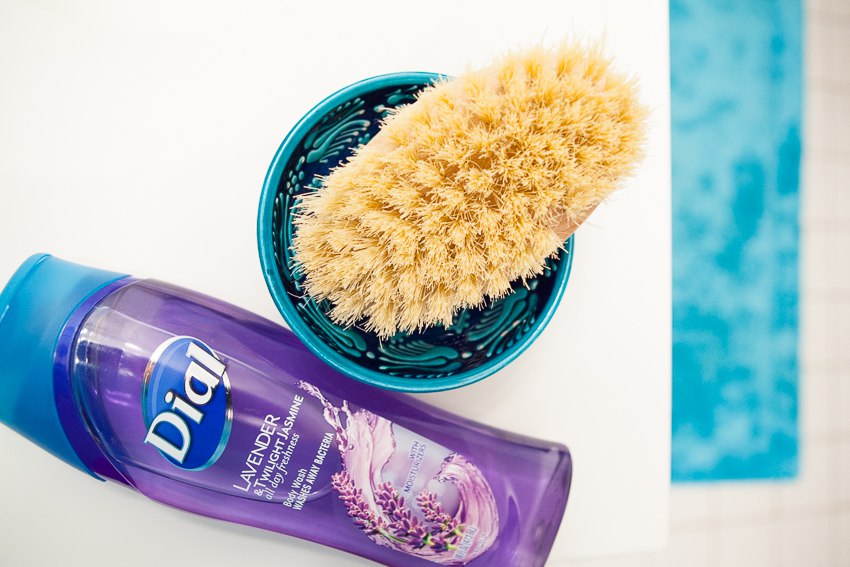 To get started, purchase a simple bristle brush with a long handle so it can reach all areas of your body. Mine is detachable. (There are a few suggestions at the bottom of this post — I got mine from Whole Foods.
Dry Brushing: How to do It
-Before you get in the shower and when your skin is still dry (duh) Work in gentle repeated motions to stimulate your skin. I first start in light circles and then switch to long sweeping brushes.
-Always work from the bottom up. Start from the ankles and then move upwards in the direction of your body's blood flow — towards the heart.
-Work all areas of your legs, then move up to the stomach and chest.
-Any area above the heart brush in downward motions instead of upward motions.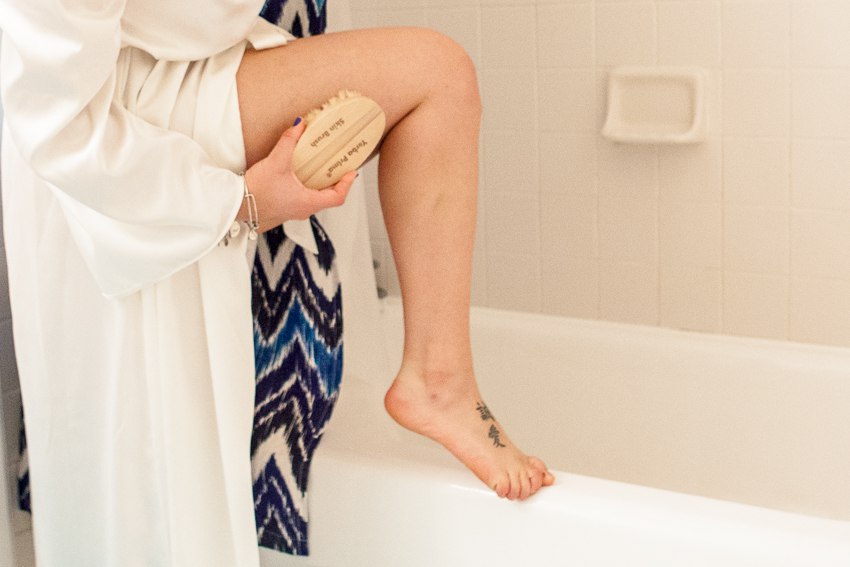 When I am Done brushing, I jump right into the shower and take turns from hot temperatures to lower temperatures — ending on a cold temperature allows your pores to close up before attracting any more dirt and toxins into the system after your bathing ritual. In the evening, I use a nice lavender scented body wash and also scrub with a different wet brush in the shower.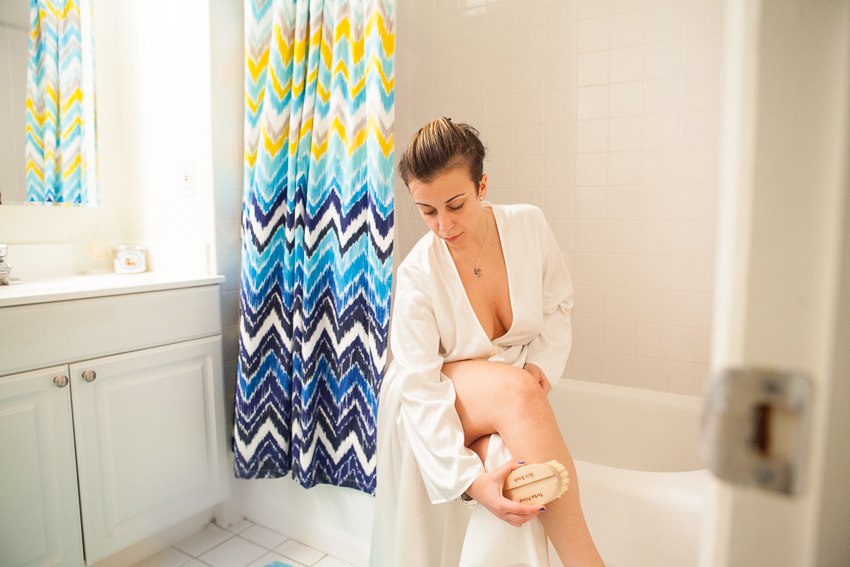 Some people recommend layering up your skin with a nice moisturizer after the bathing process. I only do this sometimes. For me, I like to let my skin breathe and feel free after shedding all that extra dead weight.
Anyway — This is just one of my favorite little to-do's when taking care of my body. Feel free to share your tips and let me know if you try this one out!



Sign up for Your Free Life Coach Guide! Find Confidence, Feel Beautiful and Transform your Happiness step by step. Make an Amazing Change for Your Life. I'll give you the tools to make it happen!


What is Perfection is the Self Improvement blog for the imperfect girl everywhere. Learn to find happiness, feel beautiful, and be confident in who you are. We all deserve to be happy, and we all deserve to be the best version of us. And we all are truly capable of getting there. Because Perfection Is Impossible. Happiness isn't. See The Self Improvement E-Guide Collection For Your Life Coaching Guides to Change Your Life Today!