I have always struggled with my weight, especially when things get tough in life. Some people get acne when they are stressed, I gain weight. That's just how my body works. When life get's too busy, too emotional (or too much to handle) I tend to slip away from the healthy lifestyle and jump right back into donuts and french fries. But the truth is, a few days, weeks or months of  not eating right or exercising regularly can really do a number on your body. And bouncing back after gaining weight can be a hard thing. Because no matter how long you're away from that healthy lifestyle, when you feel ready to get back on track, it's so easy to feel guilty or down on yourself for all the damage you've done during that time off. Am I right?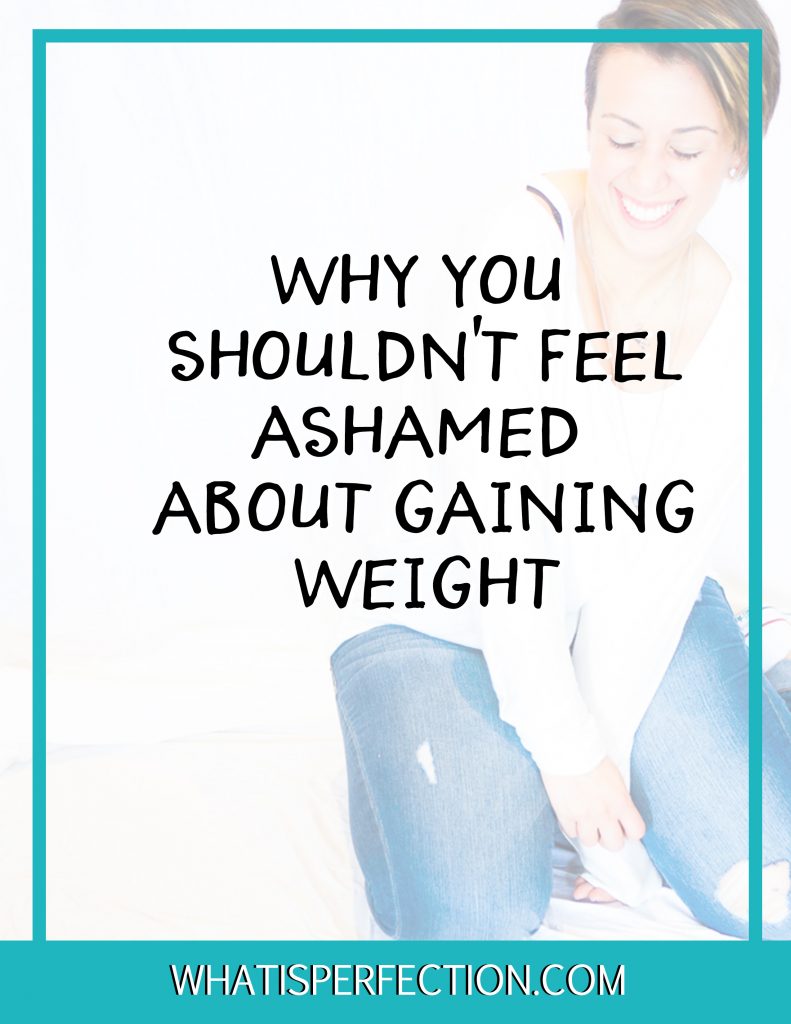 Bouncing Back After Gaining Weight is About having the Right Mindset
There are so many lessons to be learned from a little bit of weight gain ladies – And bouncing back from gaining weight is all about the mindset. If you look at gaining weight as a lesson, you can there for feel good about the set back and bounce back from gaining weight much quicker!
What lessons can you learn when you gain weight? Omg SO MANY! Every time I have fallen off the weight-loss wagon and was trying to bounce back, there were so many – lessons like how to deal with stressful situations without turning to food. Or how to keep pushing towards a goal when things get tough. You need to look at these set backs on your journey as an opportunity to grow and better yourself – that way the next time you fall off course, you'll be able to bounce back even quicker!
Maybe you lost a lot of weight. Yay! But then maybe you gained some of it back recently and feel frustrated. That's okay! Bouncing back after gaining weight is something all of us have to do on a weight-loss journey. It happens. It's life.
Gaining the weight back after accomplishing a weight-loss goal does not mean you failed. It just means you have been blessed with the opportunity to learn something new about yourself. To discover yourself again. Life is always changing, and your body and its needs are changing too. Learning moments are the most precious moments we have.. and if you don't learn from them, you stop growing as a person.
So even when you fall off track, it's important to remember that you are actually making a huge amount of progress – and if that progress doesn't effect the scale in the way you like, that's okay! It doesn't mean that you aren't succeeding.. It just means that you need to learn how to appreciate the growth you are experiencing in a different way.
Now… here's how to get back on track for your healthy lifestyle and weight-loss journey…..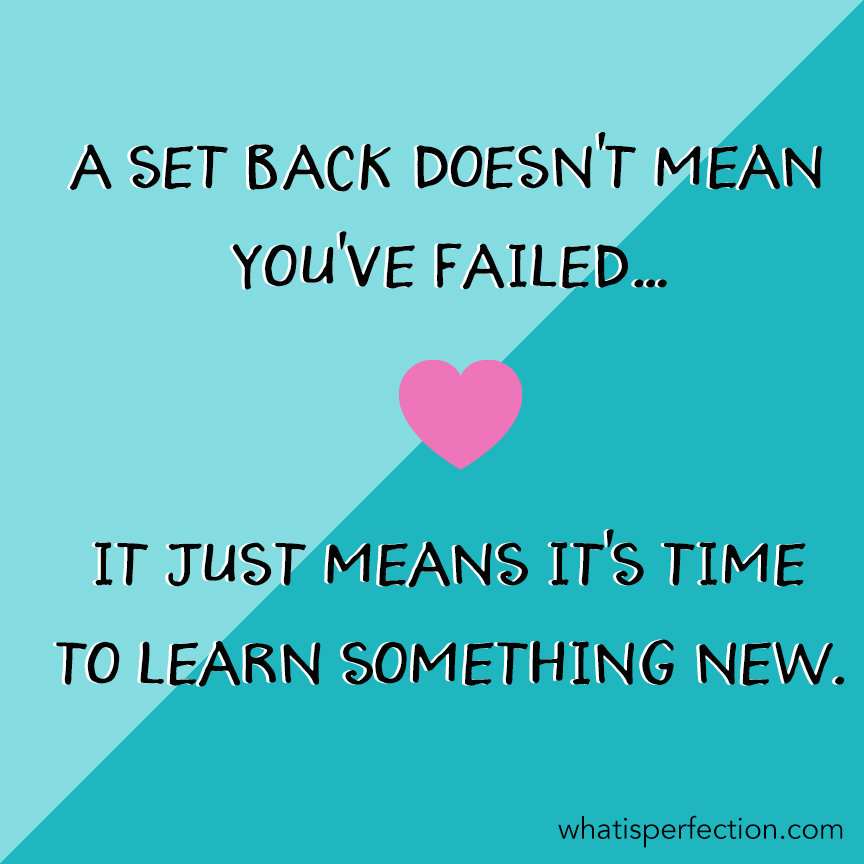 How to get back on track: Bouncing Back After Gaining Weight Step 1 – Forgive Yourself
The first step in moving forward is really forgiving yourself for whatever damage you've done. It's okay take a few steps backwards, as long as when it is over, you can push yourself forward to keep going. If you don't forgive yourself for the damage you've done, your brief moment of falling off track will just escalade into a lifetime of unhealthy lifestyle.  When you fall off track, you fall off track. It is what it is. There is no time machine to go backwards. You need to accept that moving forward is the only option.
Step 2 of How to Bounce Back after gaining weight – Remembering How Far You've Really Come!
It's really easy to get discouraged about the small amount of weight you have gained, or the tightness in your jeans that just started happening recently, but do you forget to appreciate all of the accomplishments that have happened before that? One little obstacle or set back is so small in the grand scheme of things, that if you truly take a minute to embrace and acknowledge how far you have actually come, you'd be surprised how quickly that sad feeling goes away. Soon you'll be bouncing back after gaining weight in no time if you just reframe your mind girl!
GET THE FREE GUIDE FOR FEELING POSITIVE WHEN YOU FALL OFF TRACK!

So go back and look at those photos of you from the moment you started your weight-loss journey – acknowledge how far you have come, and appreciate that even though you've had a little set back, you've accomplished so much to be proud of already!
How to Get back on your Weight-loss Journey: Bouncing back after gaining weight
 Step 3 – Permanently Remove the Negative Self Talk
My negative self talk served me negatively for a really long time – especially when I had setbacks on my healthy lifestyle journey. When I gained a little weight, I started to say things like, "losing weight is impossible for me," or "I will never have the body I truly want." These crazy emotional statements made me feel worse about myself, even though the truth is  I had lost so much weight before that moment that I really should have been proud even if I had a little small amount of recent weight gain.
And all that negative self talk turned into negative actions in my life that totally effected my happiness:
"I feel overweight so I won't go shopping for clothes like I want to… because I know it won't make me happy."
"I want to go to that party, but I don't want friends to see how much weight I have gained."
"I want to go talk to that guy or make friends with that group of people, but I feel so uncomfortable with how I look."
"Sex? Get Naked? In front of someone else? OMG No Way."
Seee— thoughts are things. And when you think negatively, you start taking really unhealthy steps in your lifestyle that can easily make you feel depressed, sad and unworthy. It is so important to change that attitude as soon as you recognize it because those thoughts effect your inner strength – the inner strength that pushes you to be healthy, make good choices and not give up on your goals completely. And bouncing back after gaining weight is just a necessary step in the process of a long healthy lifestyle journey.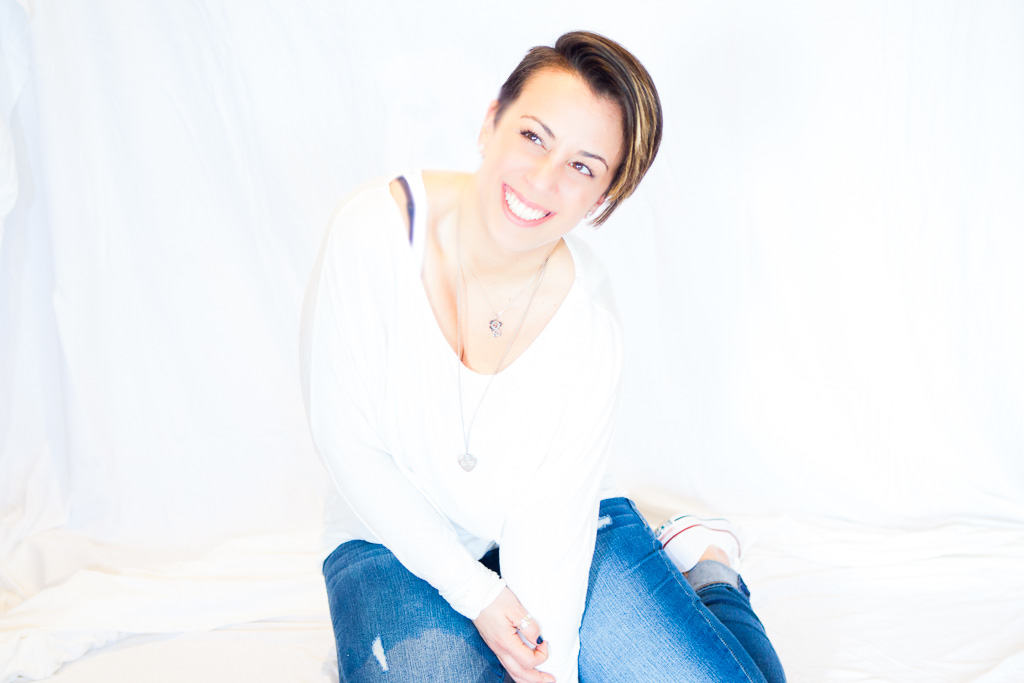 GET THE FREE GUIDE FOR FEELING POSITIVE WHEN YOU FALL OFF TRACK!
How to Change Your Perception and Stay Positive When You Fall Off Track
I created this E-Guide in the process of learning how to recover from gaining weight – This e-guide is a free self improvement guide that will walk you through the steps of learning how to overcome whatever obstacles you are facing emotionally to overcome the set backs and jump back into your healthy lifestyle. When you are feeling discouraged,  fill out this free guide as a journaling reflection to start changing your mindset – learning how to feel better about your accomplishments, even if they aren't accomplishments you can track on the scale.
This E-guide will help you figure that all out, and help you still stay positive on your weight-loss journey, even when you do have a set back. So come grab it. It's free!
Love is the basis of all positive change and growth…. and this is just an opportunity to fall in love with yourself all over again.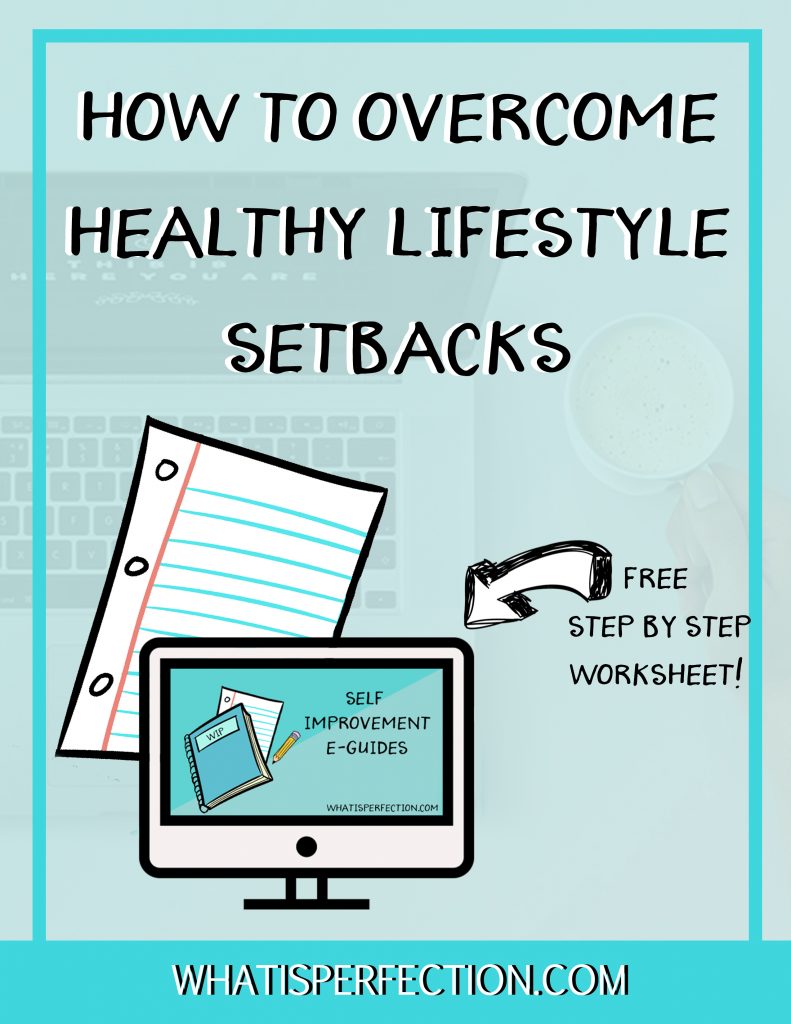 GET THE FREE GUIDE FOR FEELING POSITIVE WHEN YOU FALL OFF TRACK!


Sign up for Your Free Life Coach Guide! Find Confidence, Feel Beautiful and Transform your Happiness step by step. Make an Amazing Change for Your Life. I'll give you the tools to make it happen!


What is Perfection is the Self Improvement blog for the imperfect girl everywhere. Learn to find happiness, feel beautiful, and be confident in who you are. We all deserve to be happy, and we all deserve to be the best version of us. And we all are truly capable of getting there. Because Perfection Is Impossible. Happiness isn't. See The Self Improvement E-Guide Collection For Your Life Coaching Guides to Change Your Life Today!