We know it's bad for us. We know it's making us unhappy. But for some reason we can't stop. No I'm not talking about binge eating ice-cream or smoking cigarettes. I'm talking about staying in an unhealthy relationship. Which if you ask me, is even worse than that pint of Ben & Jerry's or that pack of Newport shorts. Walking away from a relationship is probably one of the hardest things to do. Especially if we've been in that relationship for a super long time.
So today I am going to give you some of the best tips and advice I have for finding that strength to walk away from a relationship.
BUT FIRST LET ME GET THIS OUT OF THE WAY

There might be some other things you are struggling with right now.
If that's the case, here are some other popular posts on unhealthy relationships from Me and WIP
HOW TO KNOW WHEN YOU SHOULD BREAK UP WITH SOMEONE (FREE QUIZ) 
HOW TO MOVE ON AFTER A BREAKUP
WARNING SIGNS OF AN ABUSIVE RELATIONSHIP 
HOW TO SHOW LOVE THE RIGHT WAY YOUR PARTNER NEEDS

OKAY. MOVING ON.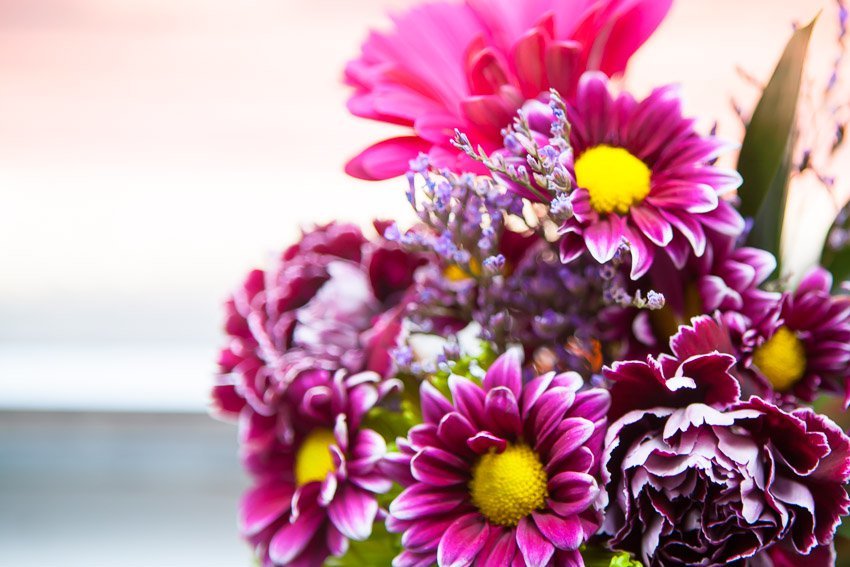 Walking Away from a Relationship

Knowing when its time to leave.
One of the things I see most often in the community groups I run (especially in the healing a broken heart group) is that a lot of girls KNOW it's time to leave. (They just don't do it.) And while they feel super discouraged by their lack of action, it is actually a really big step they should be patting themselves on the back for taking! I mean… when we are in unhealthy relationships for so long, some of us don't even realize it! We get so wrapped up emotionally, that we spend a lot of time lingering in that "hopeful state." Like… "Well maybe he will change." or "maybe we can fix this." Sound familiar?  So … when you know it's time, like REALLY KNOW, that's something you should be applauding yourself for realizing. Even if you don't take action right away! You are recognizing and acknowledging the problem exists. A Plus to you lady!
BUT HOW DO WE FIND THE COURAGE TO ACTUALLY DO IT? – KEEP READING.
Put a stop to the self doubt. 
Okay.. so a lot of us play this game in our heads right? Once we know walking away for a relationship is something we are truly considering in our heads (because we are unhappy or being mistreated) we start to go into this mode of "self doubt." Suddenly all the "what-if's" start playing in our head over and over again – like a bad record we can't turn off. "What if this is the wrong decision?" or "What if this is my only chance at finding love?" Or how about "What if I leave and spend the rest of my life alone?" My advice to all the girls out there who are in this phase of finding courage is to put the breaks on your mind for a minute. Get out a pen and paper and write down all of those SELF DOUBT STORIES. See them on paper.. and then challenge them. Do some serious self reflecting on this. Ask yourself "why about this fear is false?" and "what is the real truth behind this situation right now?" Taking some time to write those questions and answers down (and not just playing the what if game in your head) will actually help.
Get clear about all the reasons why the relationship is bad. 
A lot of us linger in other ways too… besides the "what if" game. Suddenly, when we start considering walking away from a relationship, we also start reflecting on and remembering all "those good times," we had. Am I right? you start remembering all the wonderful fantastic things your partner did in the very beginning. The first kiss, that dance you had, or that romantic moment when you fell in love. Whatever those memories are, kill them. If you are even thinking about walking away from a relationship, chances are the relationship in it's CURRENT state is not a happy one. So start facing the truth: What about the relationship is not good for you? Ask yourself why it is a negative part of your life or a big source of unhappiness. Make that crazy list of all the ways he is wrong and see it for what it really is girl!
Discover the motivation to leave. Not tomorrow. Not three months from now. But NOW.
This is really a big part of my Broken to Beautiful 30 Day Online Course – if you haven't registered I seriously recommend you go check it out. Finding that motivation to actually drive you towards walking away (rather than just thinking about it) is a big big step. And for a lot of women, it's a hard step to take!  You need to ask yourself what life will look like if you don't make this decision NOW. And what will the next year of your life be like? What joys will you be missing out on? What about your happiness, family situation or career life would be in jeopardy if you don't start walking away from a relationship now. Try to really imagine the next year or two years or even three years if you stay where you are. Sound scary? Good. I hope so. Because THAT is EXACTLY what you need to drive you away from the relationship.
Take a BIG MASSIVE ACTION.
Now hold  up. I know I know.. walking away from a relationship can be something we put off for a REALLY long time. And I am not saying that you need to go through all these steps in a day and then pack your bags and leave. That massive action of actually WALKING away from a relationship sometimes doesn't happen right away. But regardless, it is super important that you at least make an effort to take ONE big bold step towards that life you want for yourself. Not sure what I am talking about? Well, here are some ideas: Go look online for a new apartment. Go shop for furniture and imagine your new home and how you will decorate it. Go join an online dating site. So, go do SOMETHING related to this future as a single lady. And make sure it is something that gets you EXCITED for the future. That big massive action step is so important because so many of us feel insecure and afraid of making the WRONG decisions… so the more baby steps you take.. the more smaller decisions you start making, the more confident you will feel when you actually DO Step away from that unhealthy relationship.

I hope these tips and steps help you along your journey! Find that courage girl! And check out those other posts if you need help!