Gratitude and feeling grateful is sometimes a hard thing to practice don't you think? Most of us are so busy trying to be better than we already are. We are constantly trying to improve, do better, look better, feel better – We are constantly working for the future. And in between busy schedules and goal setting, sometimes, focusing on what we have right here and now and appreciating the present can fall on the back burner.
But feeling Grateful is such a vital key to living a happy and balanced life. If you aren't grateful, happiness is hard to come by. Being appreciative of what you have to be thankful for isn't really a practice reserved for Thanksgiving holiday… it's something we should do all the time.
So take a few minutes of your day to embrace the gratitude, and feel thankful for all you have.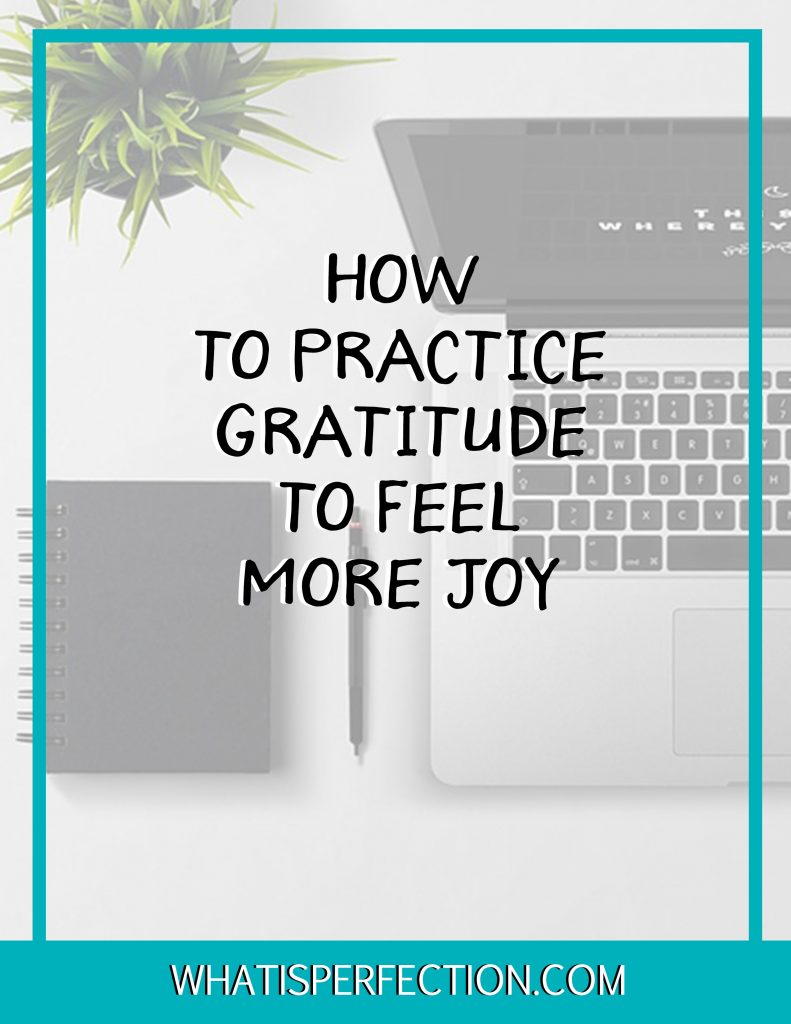 Every once in a while I take a few minutes out of my busy day to journal and make a list of all the things I am grateful about in the moment. This weekend for example, was super busy. My friend Gabby and I finished up a video shoot for the Perfection Program, which was long and time consuming. We legit had a jam packed weekend full of things we had to do and places we had to go. Still, I stopped for a few minutes, took out my journal and wrote a list of all I was grateful for and it really helped put my mind in a great place .
I was grateful for an amazing weekend with family and friends.

I was grateful for the fun I had with Gabby, and the start of our new adventure coaching girls in the Perfection Program.

I was grateful for a few exciting purchases that were delivered to my house that day.

I was grateful for the beautiful flowers my friend delivered to my home asking me to be her bridesmaid (of course I said yes!)
Make your own gratitude list.
Be Grateful for your life and the heart that beats for you every single day.
Be Grateful for the small little moments of the day that make you smile, the warm weather, the fresh smell of spring, the warm feeling of snuggling in bed after a long day.
Be Grateful for people, the kindness of strangers, the caring of friends.
Be Grateful for feelings – for the joy you have, the laughter you experience, your ability to feel love and be loved.
Be Grateful for your accomplishments – the big ones, the small ones, and the ones you know you are going to achieve .
Be Grateful for your growth – your ability to transform, improve your life, reading books, educating yourself, growing your career.
Be Grateful for you. Always be grateful for you.


Sign up for Your Free Life Coach Guide! Find Confidence, Feel Beautiful and Transform your Happiness step by step. Make an Amazing Change for Your Life. I'll give you the tools to make it happen!


What is Perfection is the Self Improvement blog for the imperfect girl everywhere. Learn to find happiness, feel beautiful, and be confident in who you are. We all deserve to be happy, and we all deserve to be the best version of us. And we all are truly capable of getting there. Because Perfection Is Impossible. Happiness isn't. See The Self Improvement E-Guide Collection For Your Life Coaching Guides to Change Your Life Today!