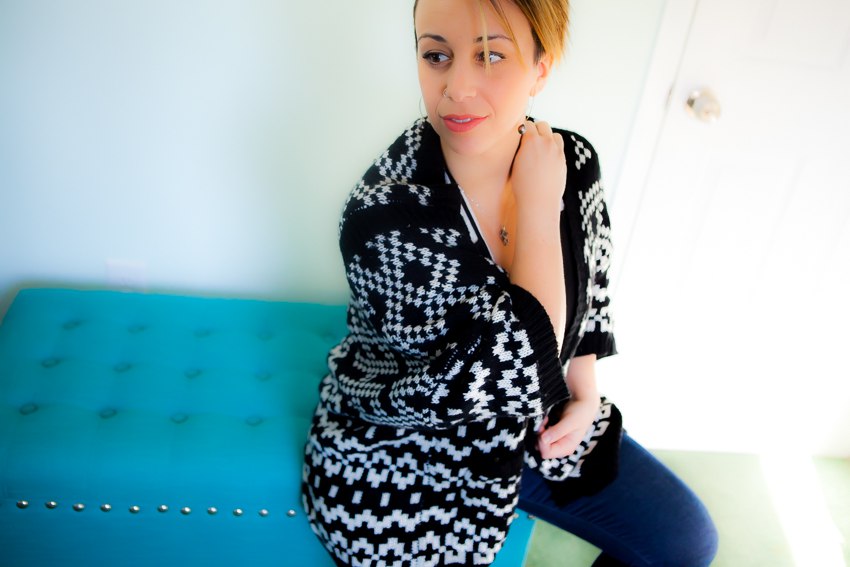 I never had a healthy relationship with food. Growing up in a big Italian family, food was always a center of any occasion. It was something we gathered around, something we joined together over. Something we used to celebrate and to show love. But as joyful as it sounds, growing up with a family that was very close, there was something eating away at my soul and separating me from truly celebrating those moments: My Eating Disorder.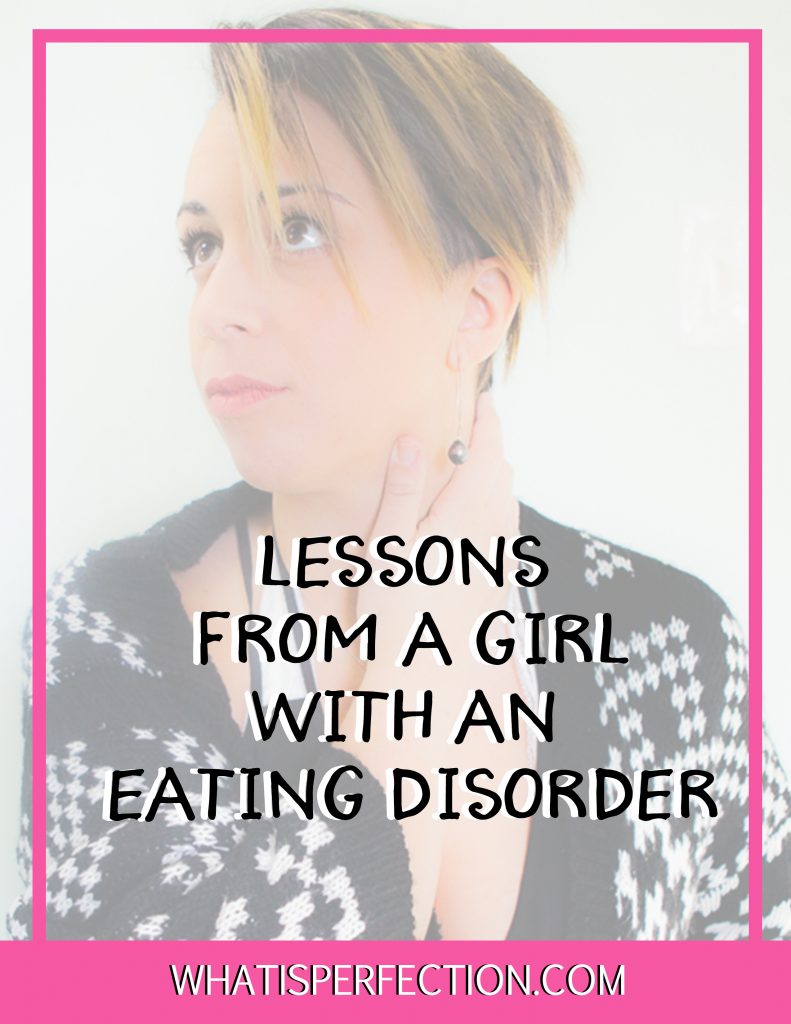 I never really knew I had an eating disorder. I couldn't tell you how it started, or why it started, but I can tell you the moment I recognized my body as something that was bad and needed to change. I was Seven. Yep… Seven. My friend and I were talking about our new favorite dance classes. I told her I loved my Jazz class, and that Ballet was boring. Offended by my statement, my little seven year old friend told me "Well, you wouldn't be good at ballet anyway."
"You have to be able to suck in your stomach," she said.
I challenged her … showing her I could force in all my breath– sucking in all the air I could muster…. "See! I Can!" I said with a smile. Then she told me what she was trying to say all along. "No. Not like that. I mean… you have to be skinny."
My Eating Disorder And How it Evolved
Through the years that moment, my body perception haunted me. As I got older, I wasn't really getting attention from boys like my friends were. I blamed this on my body. And I started to believe that maybe my friend all those years ago was right. After all, I did have a belly… and my mom did tell me to suck in my stomach when she took pictures of me and my sisters. "Maybe my weight is what is holding me back," I thought.
I wasn't incredibly heavy, but I wasn't skinny like most of my friends either. It was kind of like I was in this middle ground… I was on the edge of fitting in somewhere — I just didn't know where. And like most teenagers who suffer from an eating disorder, I believed that if I gained control of my weight, I would be able to find my place in life. I would get guys to like me. I would feel more confident. I would finally have everything a teenager girl wants: LOVE.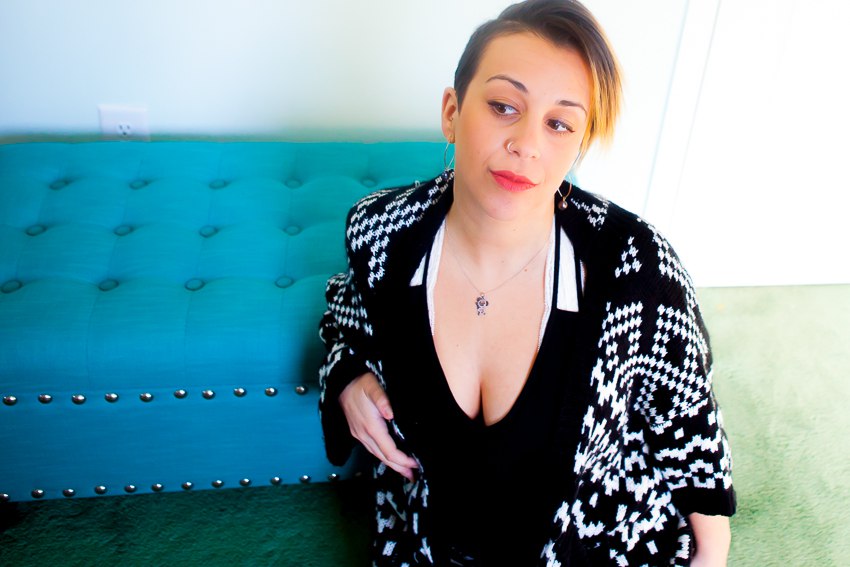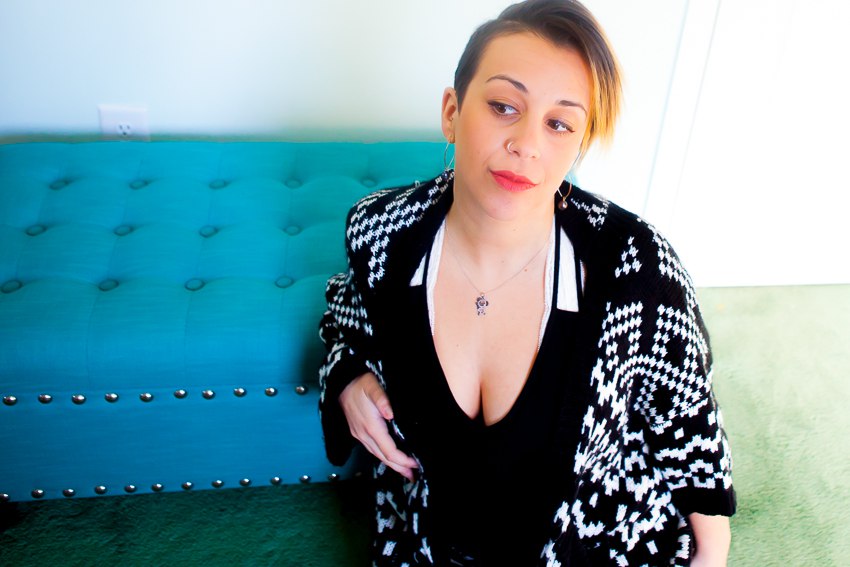 So in an effort to want to find love, I started punishing myself. I cut my calories, kept journals to log every crumb of food that touched my mouth…. and every pound I lost or gained. But the extremes of my lifestyle – eating nothing and starving my body only made my weight bounce up and down from one extreme to another…  all the way into college. Gaining and binge eating, Losing and starving, it was like I was on this rollercoaster of extremes with no middle ground.
When I started to date this guy my first year of college, I felt like I was finally in a place where feeling good about myself was possible. I started to believe that maybe my weight didn't really matter much. But then, our relationship turned ugly… he didn't treat me right and totally destroyed my self-esteem.. Things got really unhealthy and abusive really fast. And as a result, life got pretty dark for me after that. I got really depressed because of the way I was being treated and my self-esteem totally fell through into the deep end. I felt out of control of my life being in an abusive relationship. So I decided it was time to switch schools and head back home. And as quickly as my eating disorder had left my mind, it entered back again full force.
I felt the lowest self-worth I ever felt… and thinking that there was something wrong with me that I needed to change, the only way I could feel like I had control over my life was by forcing my body to change… in any way possible.
I starved myself. I purged. I did everything in my control to keep food from entering my life. But my eating disorder was controlling me.  I started loosing my hair. I could feel my spine poking through my shirts. And I was cold… all the time.  I dropped to under 109 pounds, losing more than 70 pounds in four months. Sure my mom wasn't telling me to suck in my stomach anymore…. but now she was telling me I looked like a skeleton. A ghost of my former self. And even then, I felt like it wasn't enough. I was never going to be as thin or as beautiful as I needed to find the love I was looking for… because the truth is, I was looking in all the wrong places.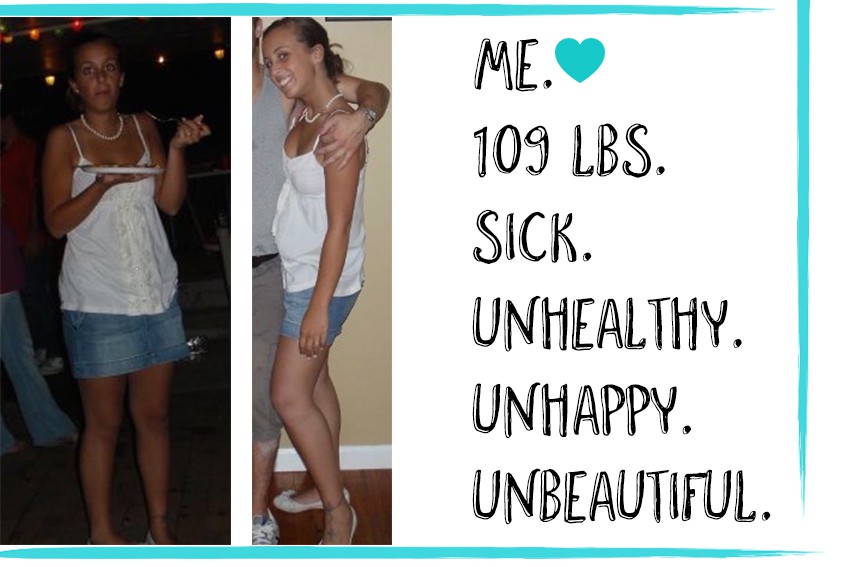 The Road to Recovering from My Eating Disorder
The road to recovery was long. I gained the weight back and learned how to lose it all over again — this time, the healthy way.
The most important lesson I learned was that my body wasn't the thing I needed to fix in order to feel good: It was my mind that needed the true repairing.
I started educating myself on emotional eating and discovered principles I now teach in my online courses— Learning to let go of my insecurities about being accomplished or "being good enough," and learning to actually just go after what I wanted for myself… without the fear that I wasn't worth it. I started going after my goals in a healthier way.  And I uncovered the emotional compass that led me to set goals that were achievable, goals that were confidence boosting, not destructively unhealthy.
And mainly… most importantly….I started treating my body like something that was a reflection of who I wanted to be — not something that was holding me back from being beautiful.
Slowly, I learned to let go of my eating disorder, and let in love.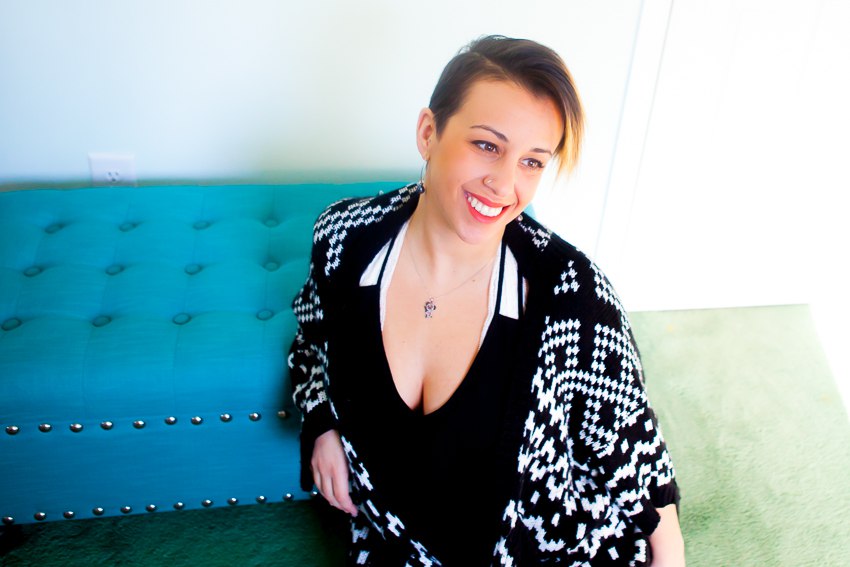 I've realized something looking back on those moments where my eating disorder was strongest…
I was fighting to change my body because I believed that the world around me would change if it did.  I thought maybe if I was skinnier I would feel better about who I was by fitting in and getting the attention and love I was seeking. I thought what would follow would be a sense of true beauty that would keep me from ever being harmed or hurt by others.
But why did I think other people were holding the key to my ability to feel good about myself?  Why did I believe changing my body would change the feelings I had toward myself — and my worth? Why couldn't I just make effort to feel better about who I was in general?
My eating disorder taught me that finding love is about figuring out how to love yourself first. Feeling confident doesn't come from other people. Feeling beautiful never follows any physical transformation unless you yourself embark on the emotional journey required to get there.
To all the girls out there struggling to find the body they are looking for — the body they think will bring them amazing love, or a larger amount of happiness than they already have…. the key to changing everything, starts within you….