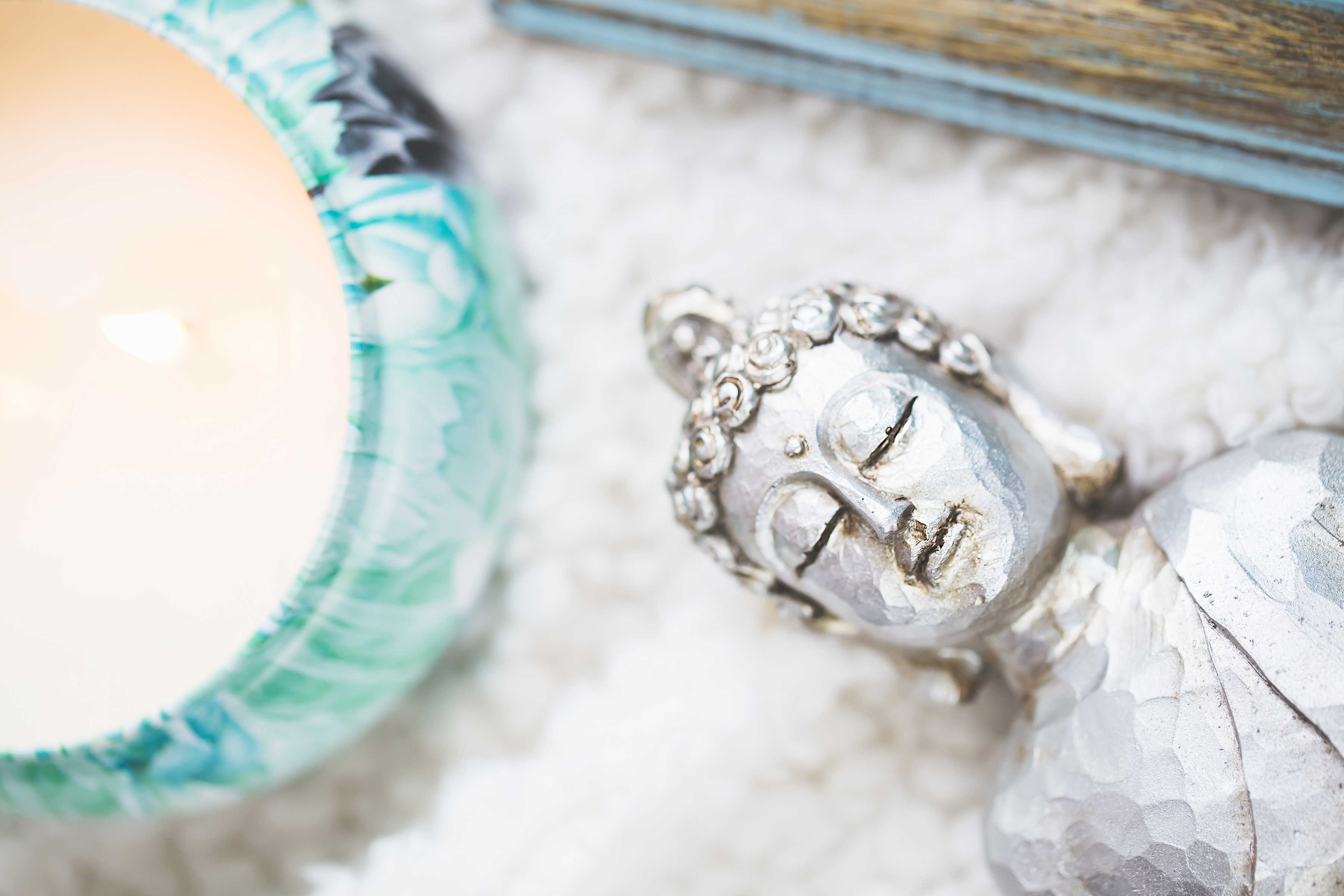 Dear Universe: 
I have a new morning routine that I am in love with – morning meditation.
I am not exactly a newbie when it comes to meditation, but I have never in my life ventured away from the "guided meditations." You know, the ones where you put on a recording and listen to someone tell you what to do during your experience.
So this morning I tried something for the first time: Meditation on my own.
It was the most amazing self realization experience ever. I sat there with my eyes closed for 30 minutes, focusing on my breathing, and quieting my mind.
After a few deep breathing cycles, I was finally able to move out all the clutter thoughts – the "things I need to do today" and stuff like that – I was suddenly immersed with the most beautiful thoughts and lessons I needed to be learning. It was almost as if I was asking a higher power to sort of "show me the way" through some of the obstacles I feel faced with right now.
And BOOM. It hit me. A wave of self discovery.
So right after the half hour was over I ran upstairs to get my notebook and write down all the thoughts I came away with.
Here they are.. out there for you universe. 
-Money is an expression of love. I am open to receiving it.
-I am my most important client. When I don't focus on growing and bettering myself, I cannot help change the lives of others.
-I am a role model for my audience. I give and I receive. I am a peer among this community – equal to all of these wonderful women and never ever above them.
-I love connection. I don't get hurt by it. I live passionately for my community.
-I need to continuously be growing and improving myself so the I can be the best representation of what loving yourself truly can do for you.
-Receiving is beautiful, abundant and full of love. It is not scarce.
-My creativity fuels me. It is my purpose. And has my deep gratitude.
-Do what you love and the money will follow. The lives of others will change. you will make a difference. All you have to do is follow your heart and passion and the universe will reward you.
-I put myself first not because it is selfish, but because I am teaching others to do the same. Practicing what I preach ….. not just saying what is right, but living what is right every single day.
oxoxox