This week has been so beautiful. So beautiful, in fact, that I need to honor it with a full blog post. Lately there have been so many positive changes in my life spiritually and physically that I feel like sometimes I have trouble slowing down. I am often in such a rush to get ahead and do things that need to be done. I think it's my fear of having this amazing happiness streak run out – so I try to hustle as much as possible. I don't like operating that way, so I made it a point to slow down and appreciate it.
When I look back on this week, I feel so grateful for having the opportunity to learn that lesson. I actually saw a drastic shift in my attitude and the way I work this week.
There is no sense in hustling all the time if you can't take time to appreciate the calm moments of life.
So here's my recap!
A Perfect Week Volume One
I think this is how it all started…. last week, I found a beautiful letter from my business coach Ryan Yokome. (Go check him out, he's awesome.) Yes.. I found it.
Finding this letter was a magical experience in itself. Call it divine timing – Ryan sent me his beautiful "I can Receive this" mantra poster a few weeks ago in the mail as a surprise gift, but I never noticed there was a card in the delivery envelope. It seems like I found his letter at the perfect time because his words brought tears to my eyes and made me feel so full of love. It was just what I needed to hear at the time I found it. So grateful.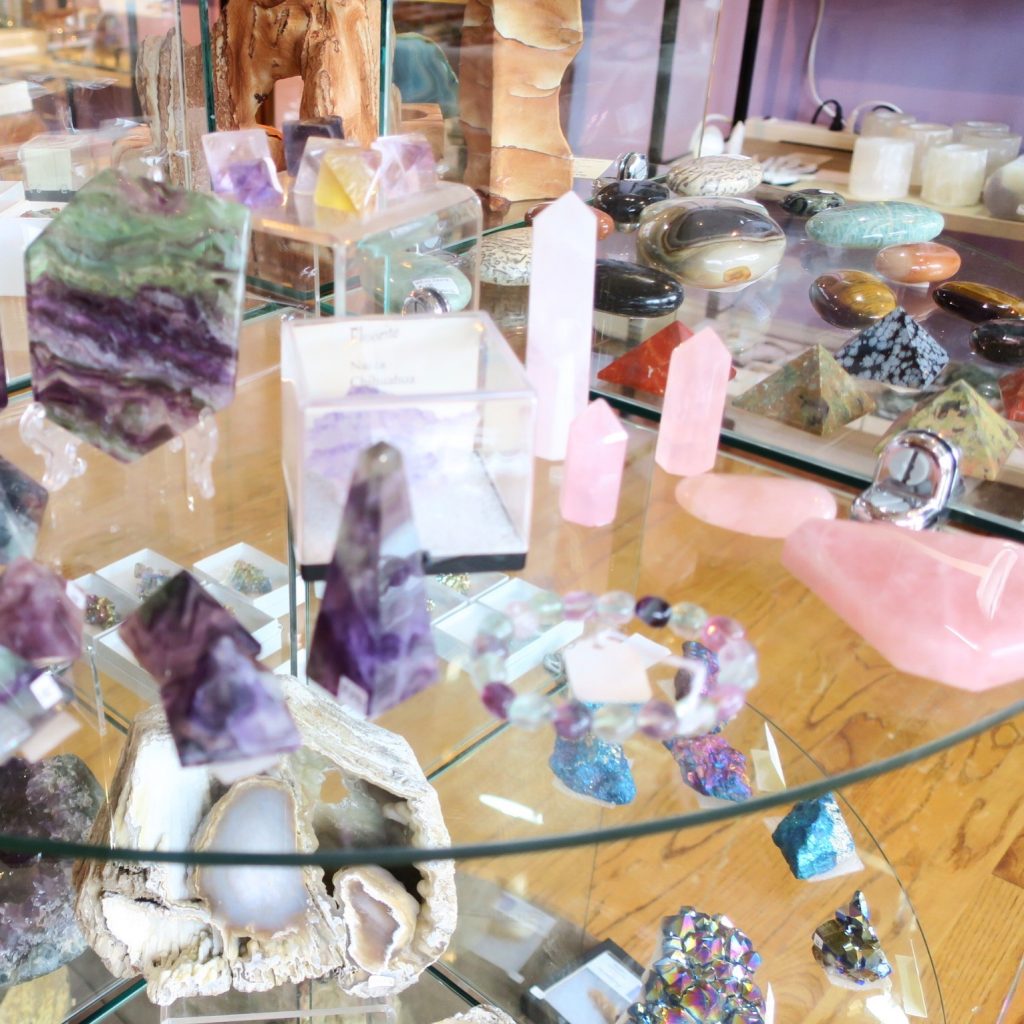 Ryan isn't just a business mentor for me, he is also a spiritual guide. Working with him I have really leveled up in so many ways but have also learned to express my heart in exploring new spiritual practices. This weekend I went to a beautiful Crystal shop to explore, learn, and pick my very first crystal to start my collection. Of COURSE I am going back there this weekend! Susan, the owner of the shop, is really amazing and she's going to help me out doing a blog post about Crystal shopping for all of you!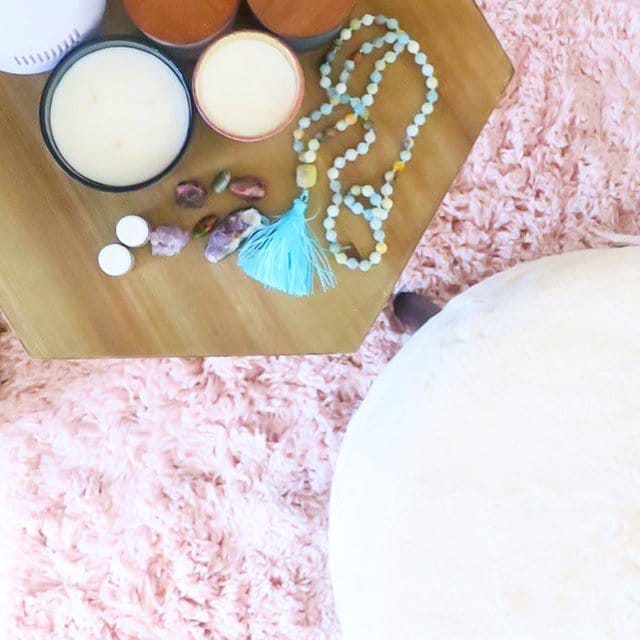 The next day I felt so inspired I decided to finally create and design my meditation corner.   (See post here) I had been putting it off for a while because I wasn't feeling inspired to do it – but of course Crystal shopping changed everything. So I did some shopping, picked new pieces of furniture and made my special place!
This is now my favorite corner of the house and I pass it every morning when I leave our bedroom to start my day. It totally lights me up.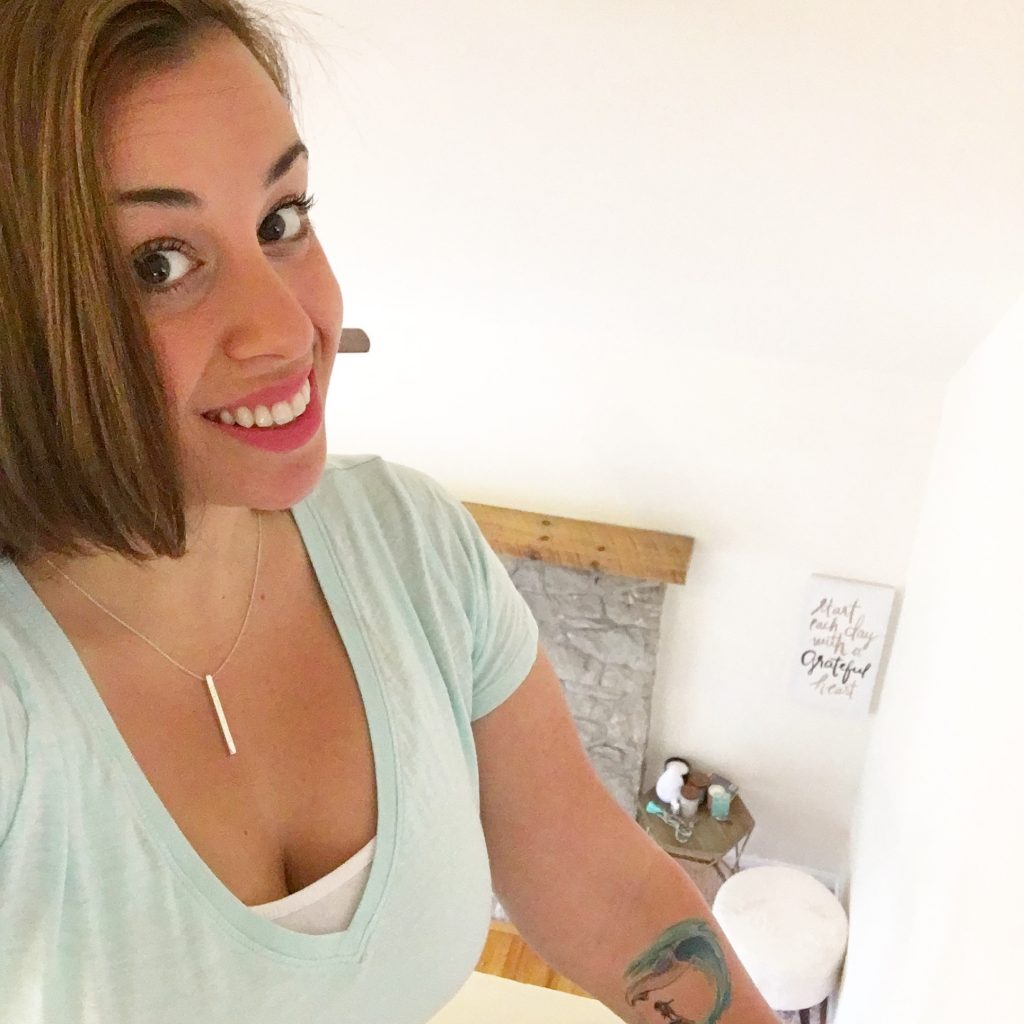 These pics are all on my instagram page btw. (Come follow me here!)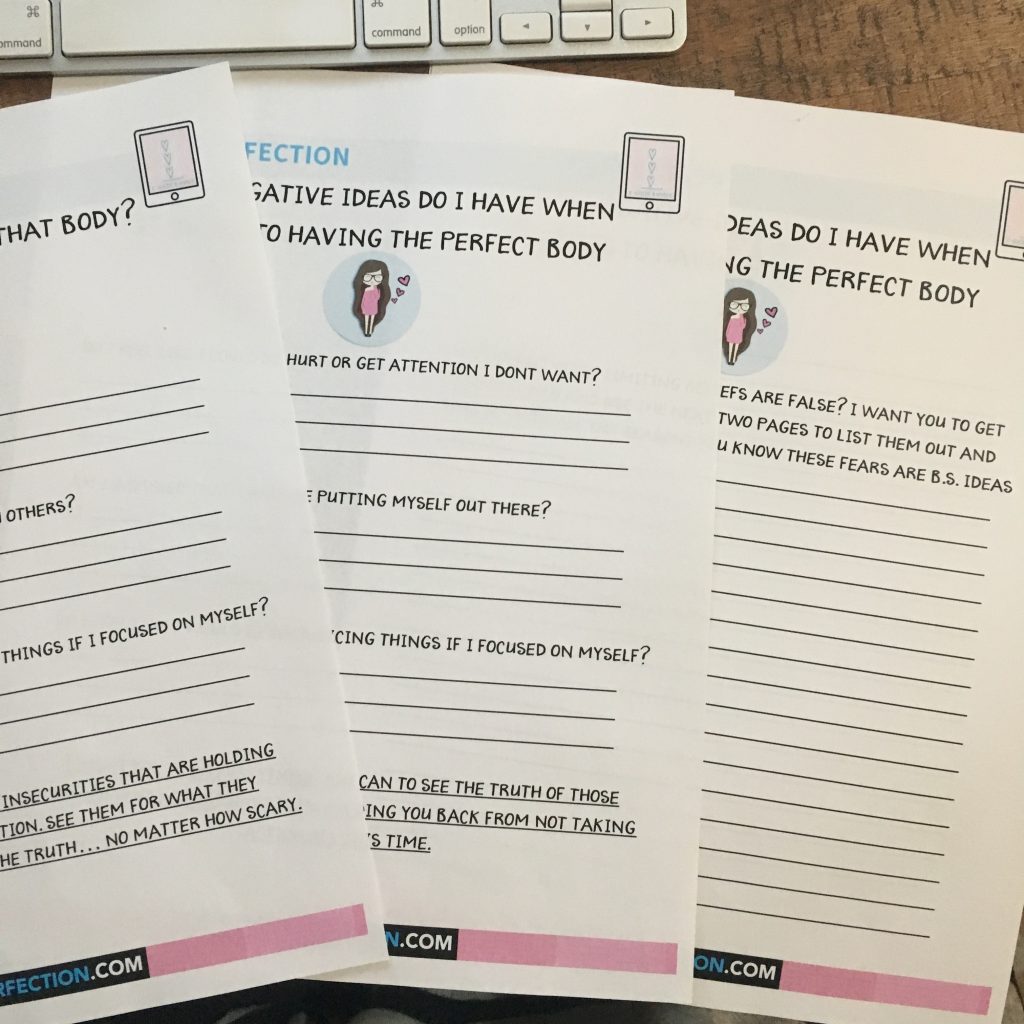 We did a free training in the WIP TRIBE FACEBOOK GROUP on how to transform your body with the mind you already have – This was the self reflection worksheet we did!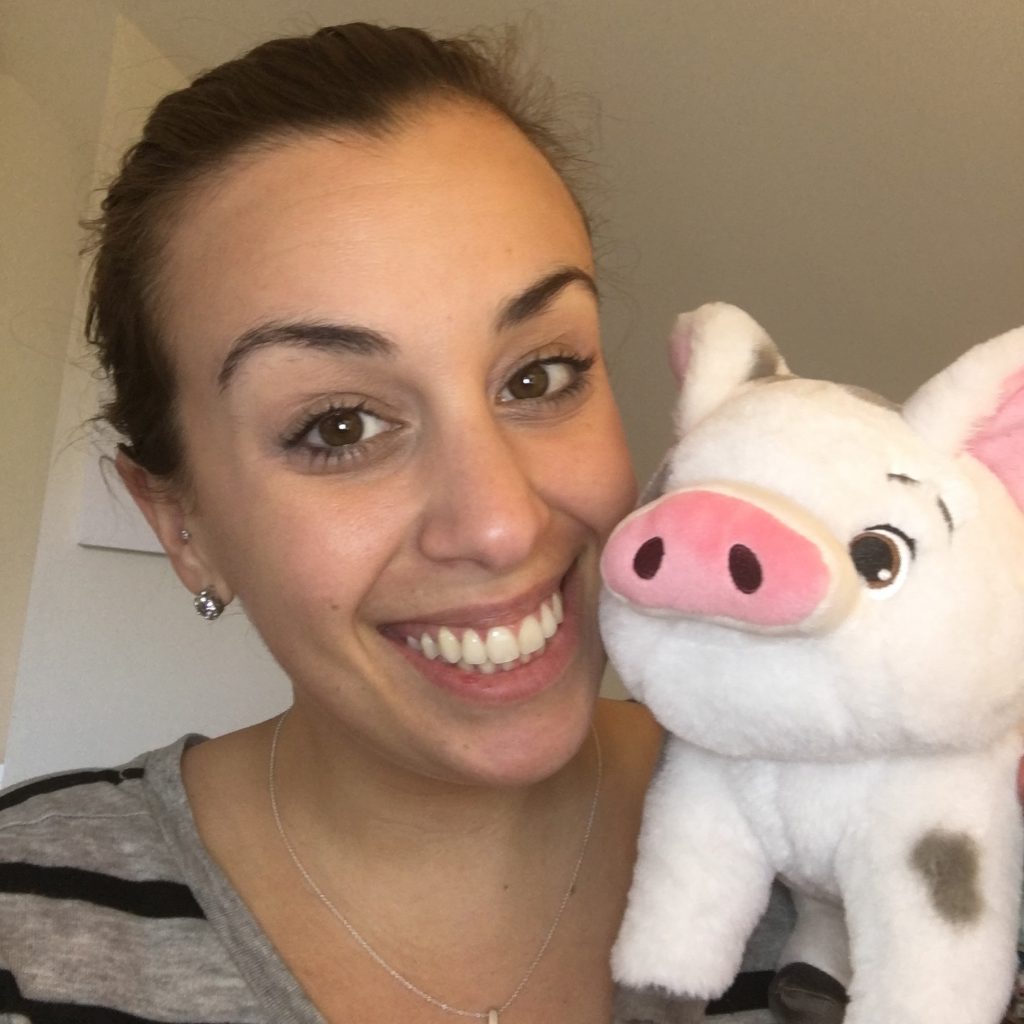 My gorgeous Client sent me Pua!!!! It was a surprise gift and OMG did it totally fill me up with love. My most recent tattoo was inspired by the Disney Movie Moana and her pet pig Pua was like… the cutest character ever! Thank you Maria! I love you!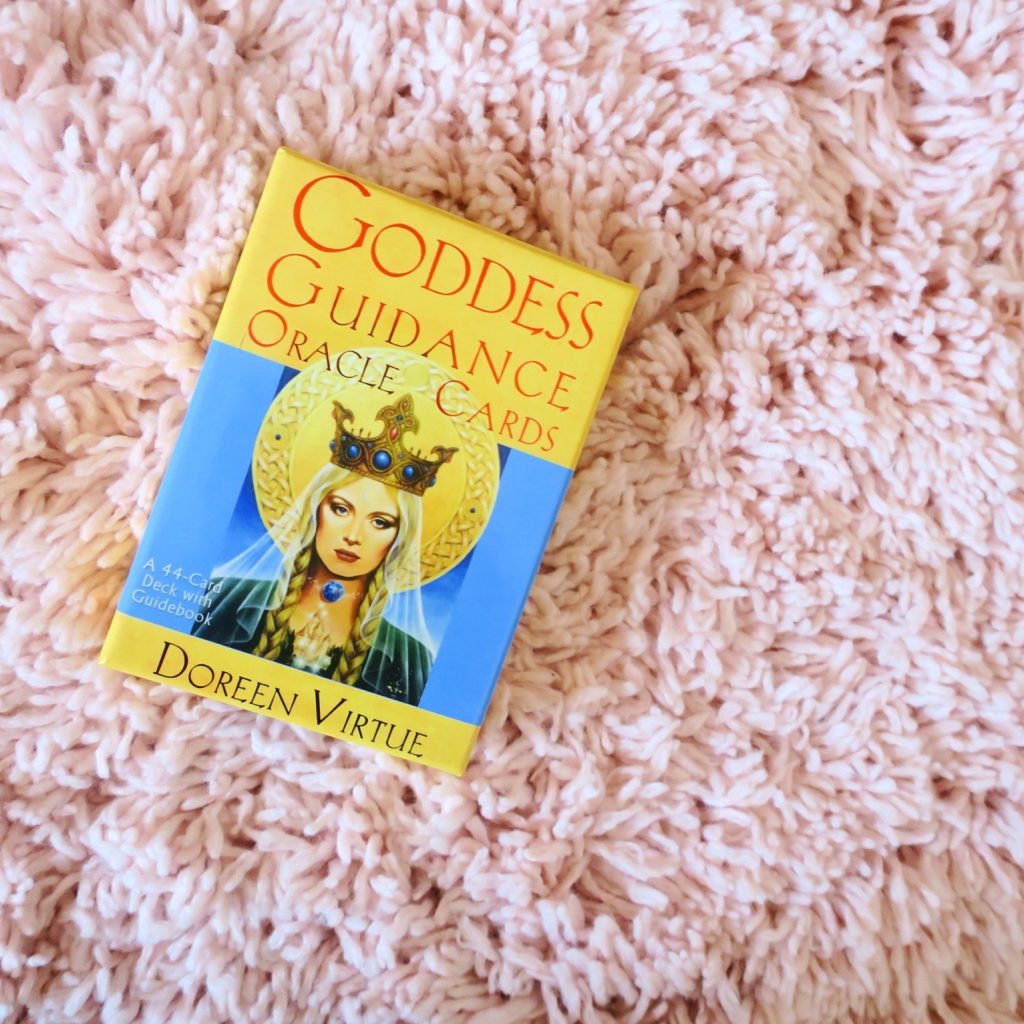 I spent some time learning about my new Goddess Cards (See my post on my meditation must haves this week) and had some really crazy intense readings each morning this week! I love that I have the routine of picking a new card every morning after my meditation practice. It helps me feel more present in my life .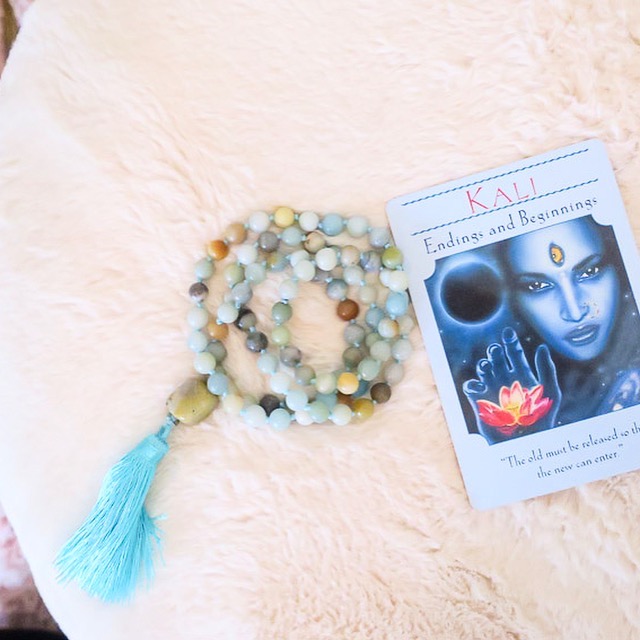 This is the Goddess Kali. She reminds me that I am saying goodbye to my old self and starting a new story for my future. I pulled her card three times this week. Talk about crazy!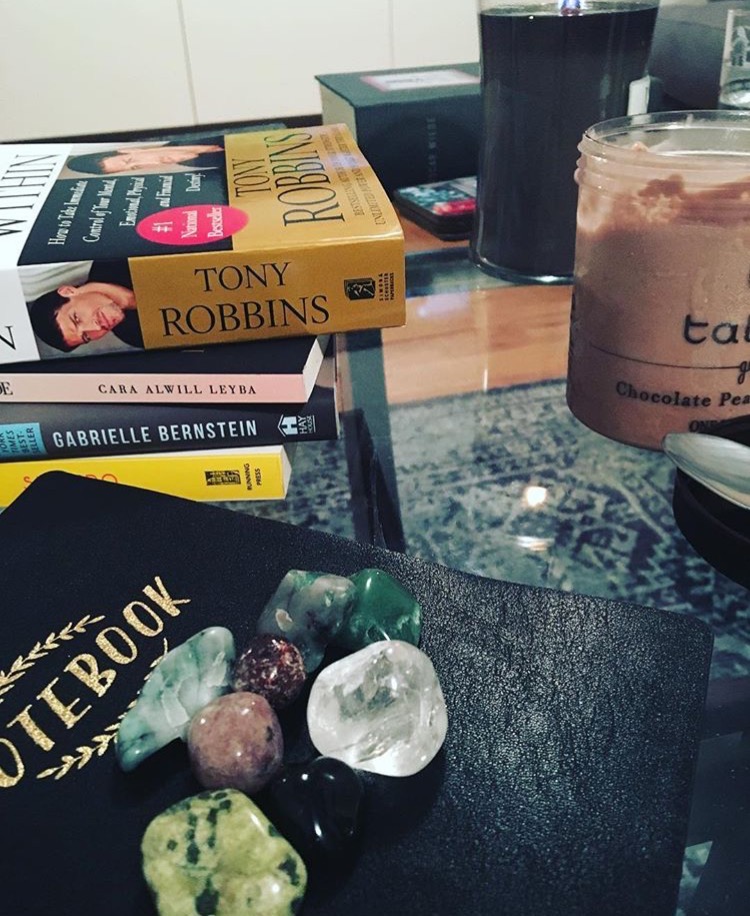 My other totally gorgeous client Rachel shared this picture with me – She ordered these books I recommend a while back. Coincidentally the day she signed on with me they were delivered to her house! And she got some new crystals too! I love them!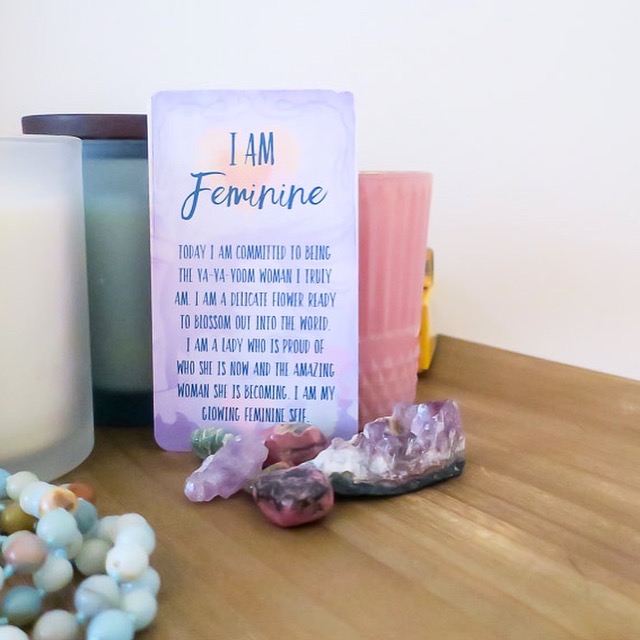 I'm learning how to step into my feminine energy more and be a little bit more present in my life. Learning how to slow down is a big part of that <3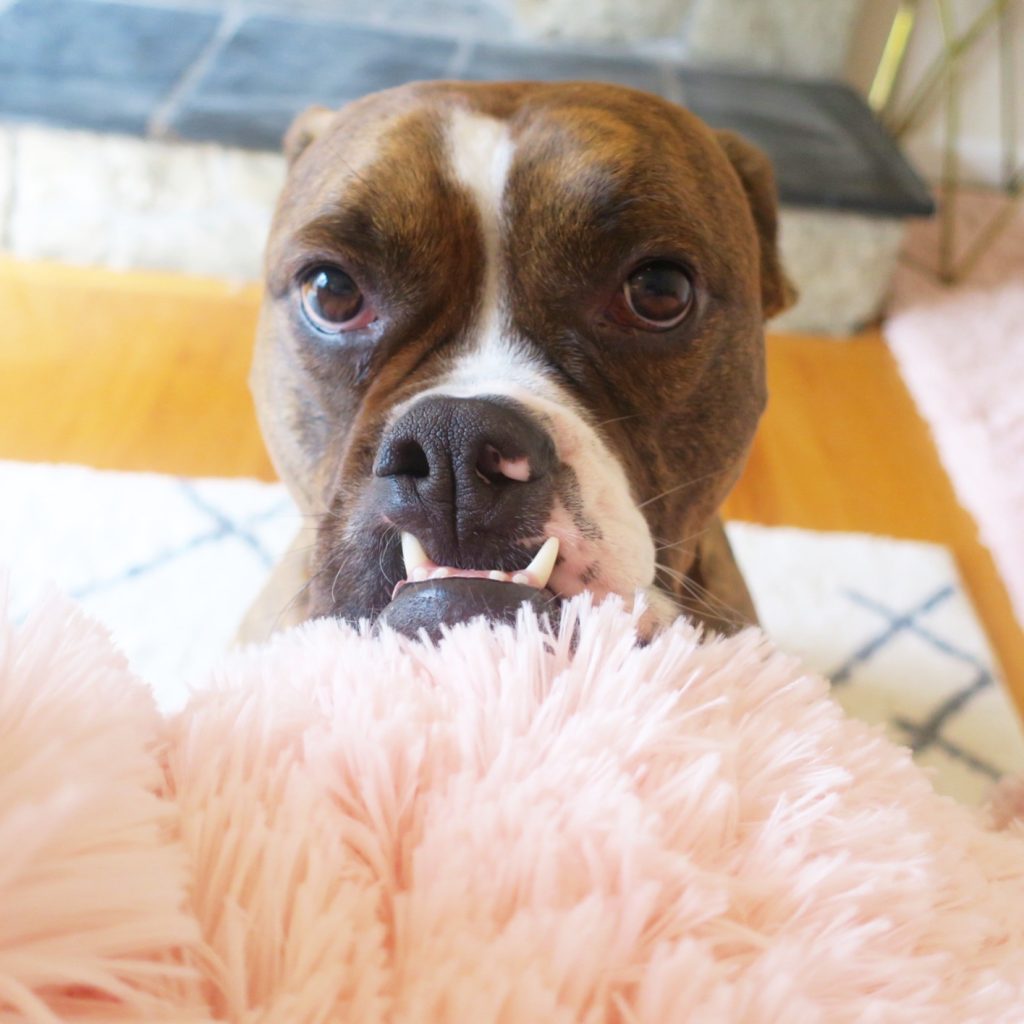 Oh.. and I HAD to share this with you all. Today I took my baby puppy named Animal on a walk  through the neighborhood. It was her first time walking around this area. She made friends with four dogs AND a horse! She's never seen a horse before. When we got back to the house I had to literally drag her up the driveway. She was really sad she couldn't play with her new friends and spent the morning crying! — I thought this was the cutest thing ever.
Happy weekend everyone! I am going to be spending the rest of the day getting into flow, celebrating and enjoying all that this beautiful life has to offer.
xoxo