Okay guys. I am ridiculously obsessed and I need to share my new crazy favorite Makeup Line: Kat Von D Beauty.
There is absolutely no way around it. Her Makeup line is fabulous.
Any other awesome adjectives? Throw them in there.
Kat Von D Has The most Amazing Makeup Collection Ever. The End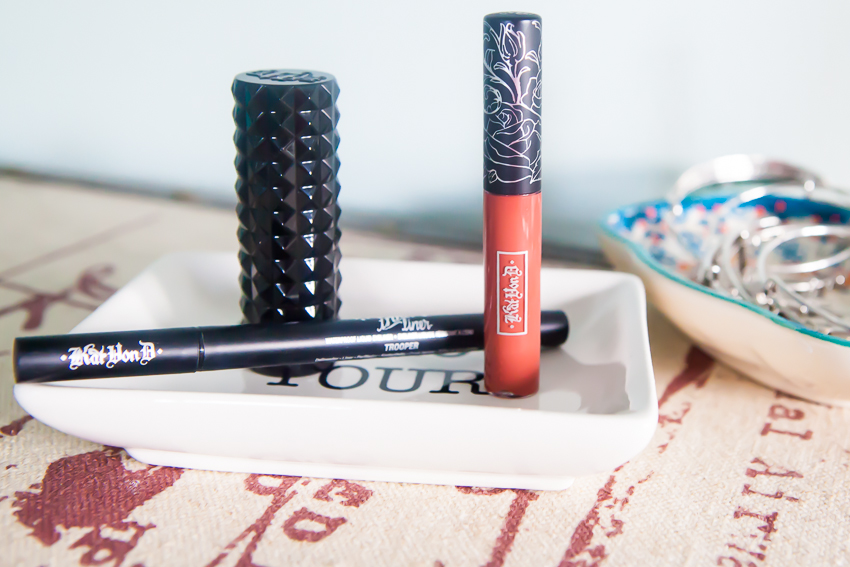 I used to be a total sucker for drug store cosmetics. I would buy new eyeliner, shadows, gloss — whatever I needed — at the local pharmacy. It was great…. when I was twelve. But then about a year ago my best friend convinced me to put my big girl face on and take a trip to Sephora. Since then, life has never been the same.
Getting high quality make up products has been the biggest game changer for my skin, my self confidence and my image. I find myself having fun with new colors that actually last — lip, eye, and all of the above. Spending the extra cash on high quality makeup is really a great investment. And if you take care of it, it lasts a really long time and is totally worth the cost. Even if you are like me and don't wear it too often …. all the more reason to look fantastic and feel good about yourself when you do!
I have to admit, walking into a fancy makeup store like that was overwhelming the first few times. Everything is super expensive and there are like… 40 different versions of every shade of any makeup product you can think of. Which one do you choose?
Well.. I found my dream Makeup Line: Kat Von D makes the most amazing liquid eyeliner that lasts, looks great, and is easy to apply. I absolutely swear by her product, "tattoo eyeliner" with the felt tip.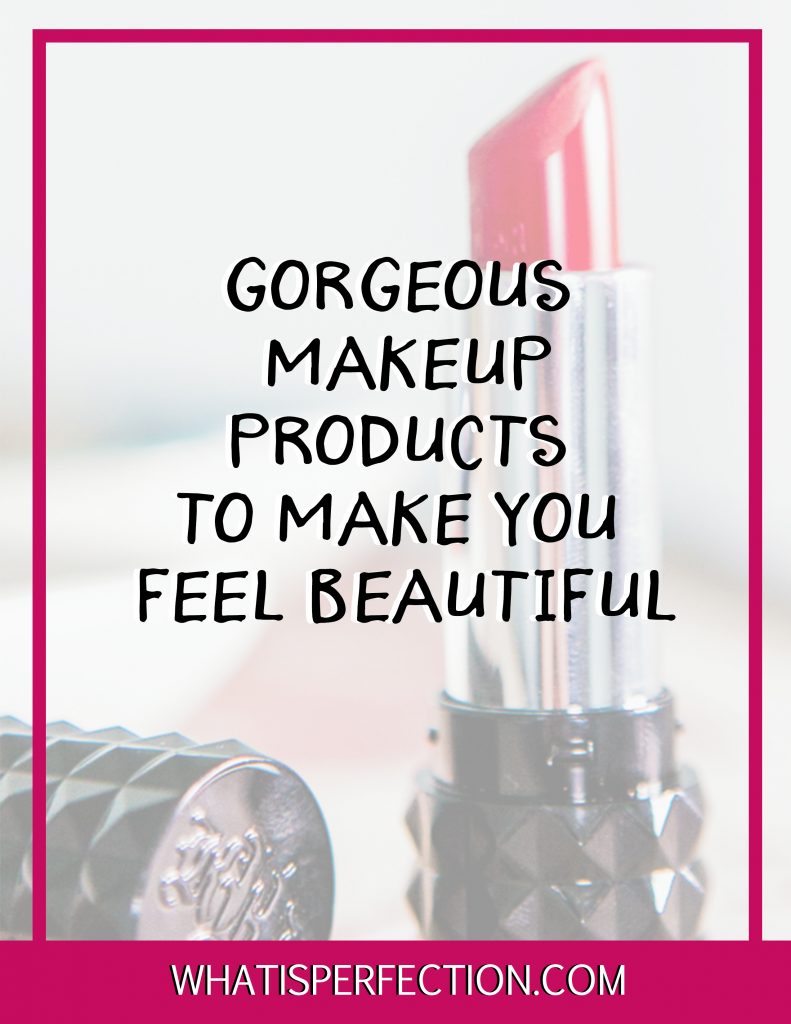 But as I am trying more and more of her makeup line, I am falling in love with her amazing lip colors — bold and bright — they last, they are super amazing, and they don't dry out on me after a few hours of wear. This gorgeous shade of red from her makeup line is my go to fierce look. It's called "underage red." It has a little tint of orange hue that goes great with my skin tone. And while I don't wear it often, I feel totally sexy when I do.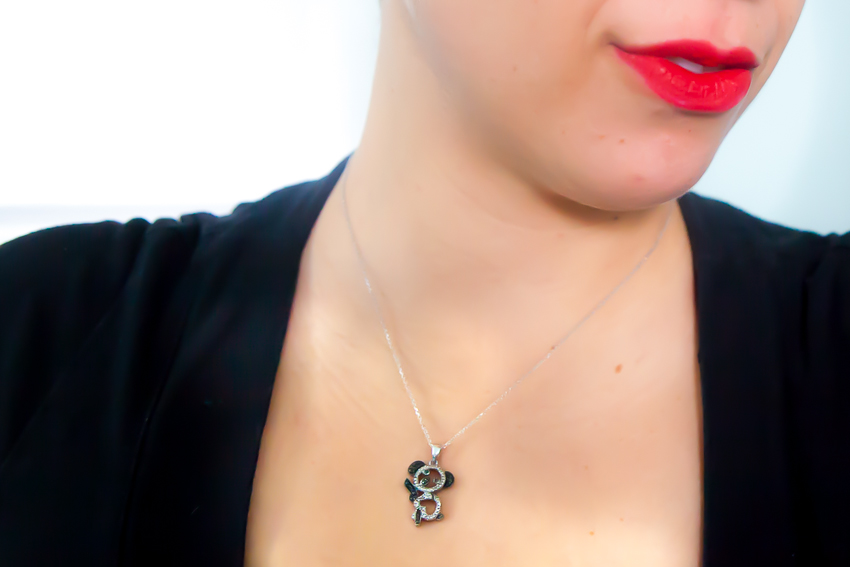 She has tons of amazing awesome shades that I can't wait to add to my collection. Having a few shades of lip to play with in my pocket when I am getting dolled up makes things super fun and gives me some variety. Glossy looks are a thing of the past now since I found her makeup line. There are so many lip colors to choose from.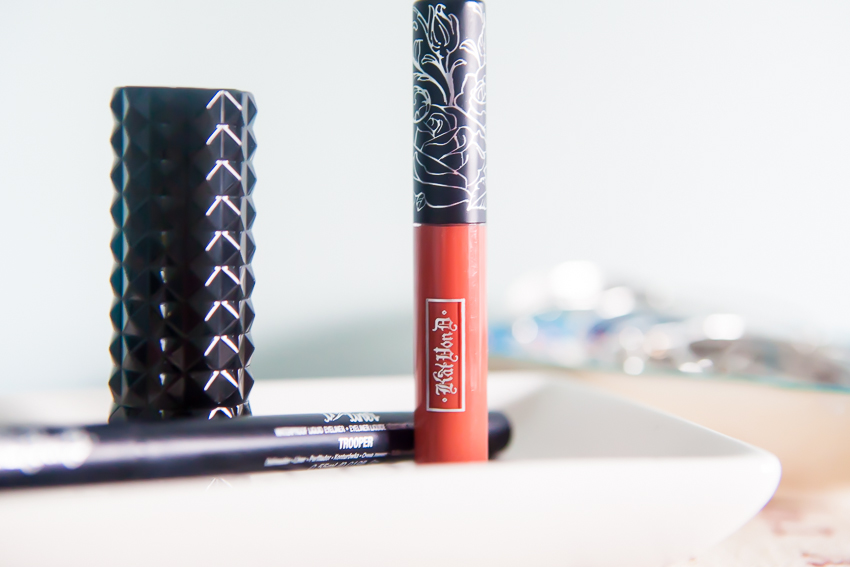 Her awesome makeup line includes these really cool mini liquid lipsticks that are simply to die for. I was hesitant to get them when the last color I wanted was out of stock in regular lipstick form, but her liquid lipsticks were even better! They are small and compact so I can bring them anywhere, and I don't have to worry about them leaking in my purse. Plus, using liquid lipstick (hers is long lasting p.s.) completely rids the need for any liner. Getting ready is simple, faster and far more convenient with liquid lipstick – I swear.
Okay.. That's the end of my makeup line rant. Seriously… it's amazing. And I love it.
Shop My Other Beauty Faves


Sign up for Your Free Life Coach Guide! Find Confidence, Feel Beautiful and Transform your Happiness step by step. Make an Amazing Change for Your Life. I'll give you the tools to make it happen!


What is Perfection is the Self Improvement blog for the imperfect girl everywhere. Learn to find happiness, feel beautiful, and be confident in who you are. We all deserve to be happy, and we all deserve to be the best version of us. And we all are truly capable of getting there. Because Perfection Is Impossible. Happiness isn't. See The Self Improvement E-Guide Collection For Your Life Coaching Guides to Change Your Life Today!