Okay yes,  I am a journal junkie. I hoard them. I collect them. I eat them. No… totally kidding. As obsessed as I am with keeping notebooks, you won't find me eating them. I'm not that weird. But I do happen to write a lot about what I eat, and there is a solid reason for it: Food Journaling is SOOO important.
There's a reason why we keep track of things like our expenses, our grocery lists, and our chores on the day to day — because sometimes the details of life seem to get lost in the busy day to day, and there are important things we need to take note of.  Or food goes on that list. What we eat, how much we eat and how often we eat, may not seem like an important thing to monitor and write down, but it IS. It SO is.
Recently I gained back a lot of the weight I lost on my weight loss journey. I wrote a post you can check out, I gained weight and I'm not ashamed. It was a learning moment. And as frustrating as it is to be starting over and getting healthy again, I know it's okay. Because I have done it before. I know what works. But do I?
That's where the Food Journal Comes in.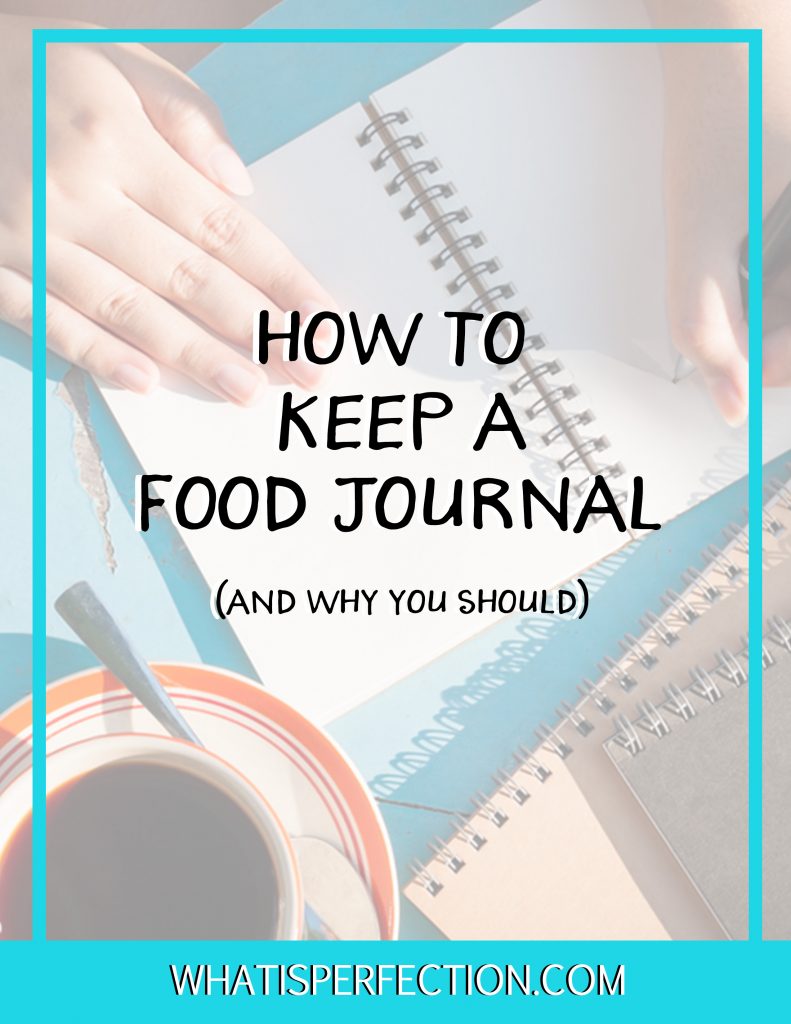 Keeping track of what you eat by writing it down is beneficial for a number of reasons
1.It is hard to hide from the truth when it's written on paper. Are you the type of girl who scarfs down Doritos in front of the television without keeping track of just how much you are eating? Or maybe you keep snacking throughout the day with little or no accountability. If you wonder why the scale is keeping you down (or up) there's a reason for it… and it's probably in your food diary.. if you keep one.
2.When things go wrong, you know how to fix them. I am a perfect example. Things recently went wrong for me. I fell off track… And for a while the idea of getting back on track was really hard.. because I have made so many changes in my life over the past two years, I couldn't even remember what worked and what didn't for me. So that's why I went back to my food journal. I sifted through all the notebooks I kept during the years where I felt my best, and I could clearly see what meal plans worked and made me feel good – and what meal plans tired me out.
3.Holding yourself accountable is the best thing you can do for yourself… and by writing down what you eat, you are holding yourself accountable in a way that lets you keep track and monitor not only your food intake, but how you feel too! I always write down how I am feeling in my food diaries. If I am lethargic, I can look back and figure out why. If I start breaking out, I have a food journal to sift through and figure out the cause of my acne breakout. I swear.. food journaling is the best thing you can do for yourself.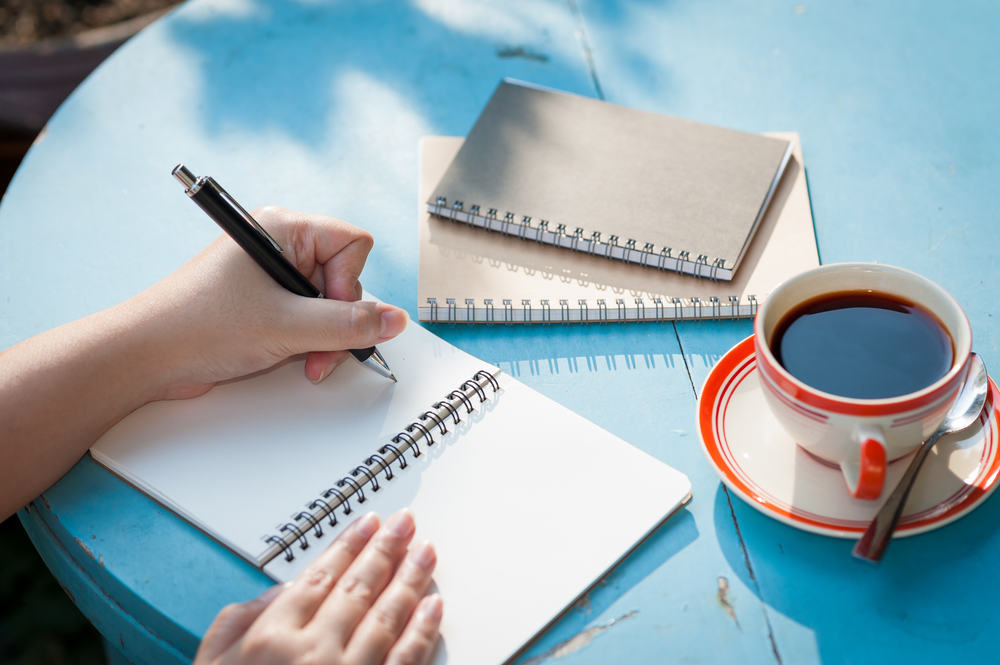 How to Keep a Food Journal
1.Keep Track of Your Meals – this is a Duh. Write down Meal 1, Meal 2, Meal 3, and if you're like me, Meal 4 and Meal 5 — ALL OF IT. Everything you eat.
2.Keep Track of When You Eat – Your food journal should include the times you eat as well.. if you are wondering why you are so hungry around 5PM but your food journal says you haven't eaten since noon, that should explain why. Keeping track of the time you eat in your food journal will help you figure out where your hunger pangs are coming from.
3.Keep Track of Your Water Intake: Its so important to keep track of how much water you drink on the day to day. I aim for 64 oz of water each day, and on my food journal I keep a little space for keeping track of my water intake, checking off each glass I drink throughout the day.
4. Allow for Keeping Track of Your Vitamins and Supplements: I love adding this as a requirement for my food journals because it holds me accountable for taking those vitamins! And I always forget!
5.Keep Track of How You Are Feeling: Leave a little space in your journal each day for personal reflection. Were you feeling more energetic? were you feeling less energetic? maybe you were feeling a little stressed out or down in the dumps? A lot of anxiety problems and emotional conditions can be greatly affected by what we eat. Keeping track of how you are feeling is just as important as keeping track of what you are eating!
Now I'm kinda hungry.


Sign up for Your Free Life Coach Guide! Find Confidence, Feel Beautiful and Transform your Happiness step by step. Make an Amazing Change for Your Life. I'll give you the tools to make it happen!


What is Perfection is the Self Improvement blog for the imperfect girl everywhere. Learn to find happiness, feel beautiful, and be confident in who you are. We all deserve to be happy, and we all deserve to be the best version of us. And we all are truly capable of getting there. Because Perfection Is Impossible. Happiness isn't. See The Self Improvement E-Guide Collection For Your Life Coaching Guides to Change Your Life Today!