Welcome to July Ladies!! The second summery month of the season is fast approaching, and I'm super excited for it. For some reason, July reminds me of all that is beautiful – birds chirping, fun in the sun and just a happy positive vibe that cannot be messed with.
So with that, the theme of July's calendar for the Perfection Program is all about feeling beautiful ! Each day we are taking small steps to feel a little more beautiful and better about who we are. Come follow along and share your progress with us on Social media! #PerfectionProgram!!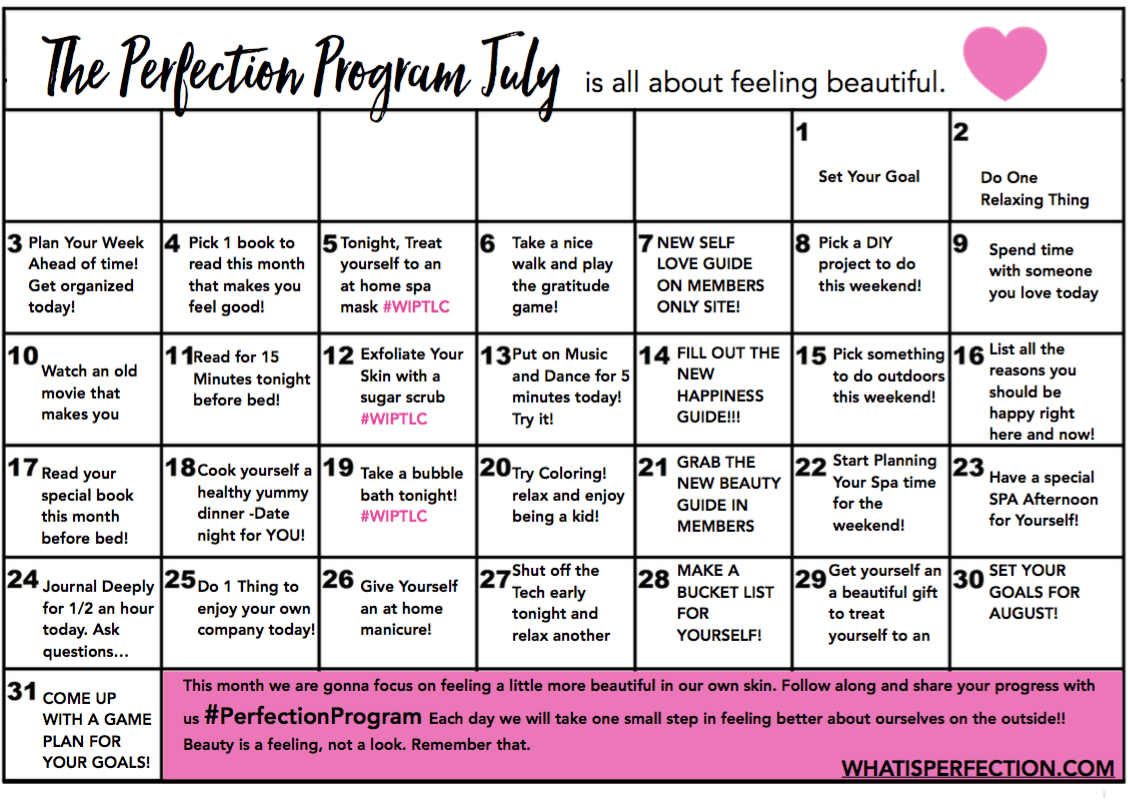 Sign up for Your Free Life Coach Guide! Find Confidence, Feel Beautiful and Transform your Happiness step by step. Make an Amazing Change for Your Life. I'll give you the tools to make it happen!


What is Perfection is the Self Improvement blog for the imperfect girl everywhere. Learn to find happiness, feel beautiful, and be confident in who you are. We all deserve to be happy, and we all deserve to be the best version of us. And we all are truly capable of getting there. Because Perfection Is Impossible. Happiness isn't. See The Self Improvement E-Guide Collection For Your Life Coaching Guides to Change Your Life Today!