I have taken a ton of transformation photos over the years hoping that one day I would have the perfect body to compare them to. My iPhone photo albums are flooded with these images: Photos documenting my "progress" my "transformation my "weight-loss" or my "before and after." All of the photos are all different. Some, I am 190 pounds. Others images I can still see the hunger in my eyes when I look at them today, weighing in at 109 pounds – an era of my life where food was avoided at all costs. Only a few images show me healthy, at a reasonable 130 pounds. Those moments of a balanced lifestyle were few and far between. All of these images are different, but the emotion behind them is all the same: "See, one day, a day long ago, I was incredibly unhappy. But now I am beautiful! Right?"
"Now I have the perfect body," I'd say.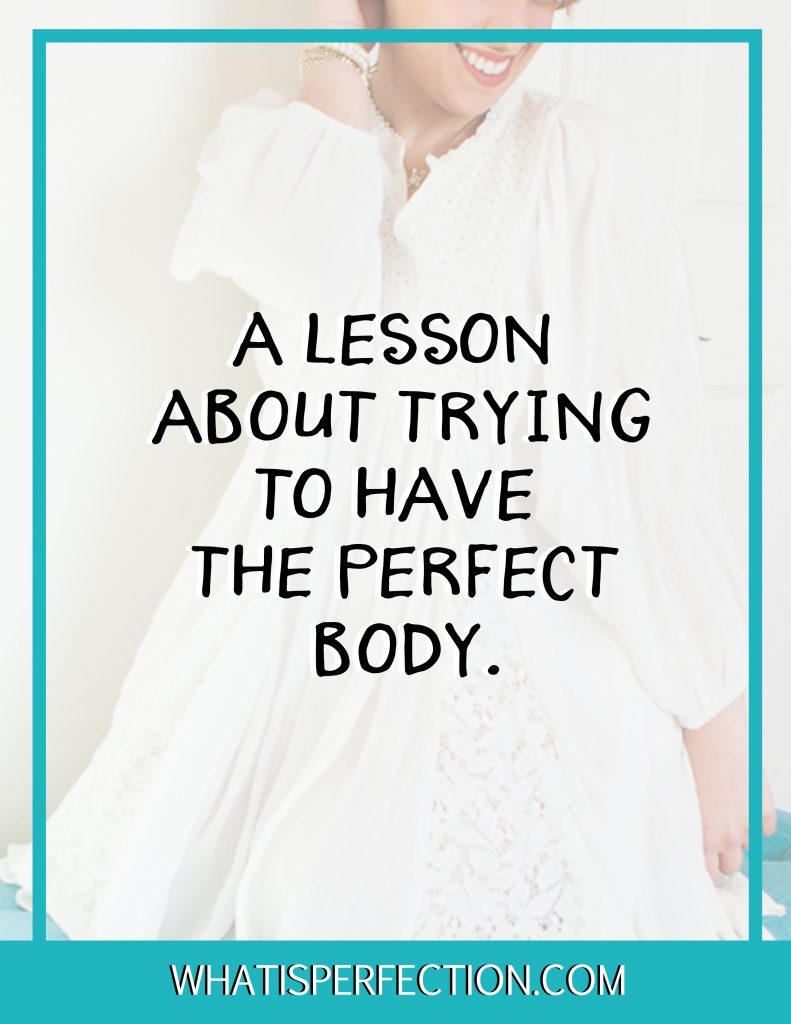 The truth is, when I look at some of these transformation photos, I don't remember feeling any joy when I took them. I don't remember feeling like i had the perfect body. I didn't feel a sense of accomplishment that comes when you complete something so great. It didn't feel like a photo taken on your wedding day, or that  amazing moment you get your college diploma and your father snaps the camera.
It felt like… progress, not perfection.
"I'm almost there," or "look how far I have come," I may have thought.  Never did I say, "This is it. Finally. I finally have achieved what I was working so hard for. Finally I have the perfect body."
Because here's the truth:
I will never have the perfect body.
I will never be the woman who sits legs crossed on the beach holding her mojito and rocking a six pack with not an inch of gut hanging over her string bikini. That will never happen for me. And I am okay with that. I am okay with not being perfect. What I am not okay with is the years I spent beating myself up because I wasn't.
Because What is Perfection is a question I will never be able to answer. No one ever will. And No One Will Ever have the perfect body — or the body they think is perfect.
There is a reason I have experienced more than four drastic weight-loss transformations in my life, a reason those changes never stuck with me permanently: I only cared about how that change looked. I never stopped to embrace how it felt. Had I done that, maybe that change would have lasted. Maybe I would have appreciated it, welcomed it, and lavished in the confidence I gained. Maybe I would have believed I had the Perfect Body. Or maybe I would have been okay with the fact that it wasn't.
But no matter how much I accomplished on the outside with the change in my body, it never registered with me on the inside. I was still always the fat girl in my mind. I was still always without confidence. And I was still never good enough. I never felt perfect on the inside, so I was never able to feel good about the perfect body — even if I had it.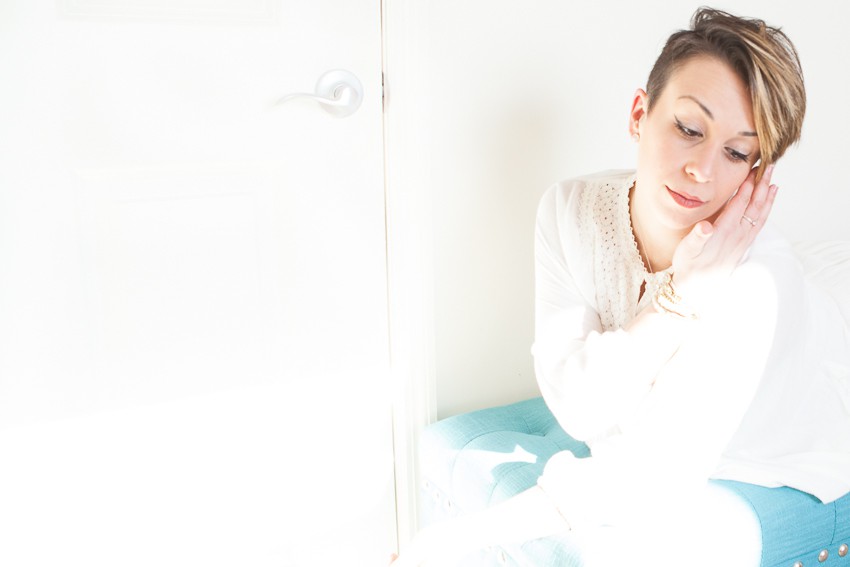 I wish I knew then what I know now: It wasn't ME that wasn't enough… it was the fact that any physical transformation on its own, no matter how great, was never going to be enough.
Because no matter how much you weigh, no matter close you come to achieving your ultimate goal of the perfect body, unless you transform on the inside, your progress will never be worth a damn thing to you or to anyone else.
So make it worth it. Learn to love yourself in the process of changing your body. Welcome and embrace the confidence that comes along with it. Feel brave and take joy in the fact that you are improving your life. And Love Yourself.
Not tomorrow.
Not six months from now when you reach your goal.
And not three years from now when you reach the second goal you set for yourself because you believed that first goal wasn't enough once you got there.
You are enough right now.
So love yourself now. 


Sign up for Your Free Life Coach Guide! Find Confidence, Feel Beautiful and Transform your Happiness step by step. Make an Amazing Change for Your Life. I'll give you the tools to make it happen!


What is Perfection is the Self Improvement blog for the imperfect girl everywhere. Learn to find happiness, feel beautiful, and be confident in who you are. We all deserve to be happy, and we all deserve to be the best version of us. And we all are truly capable of getting there. Because Perfection Is Impossible. Happiness isn't. See The Self Improvement E-Guide Collection For Your Life Coaching Guides to Change Your Life Today!