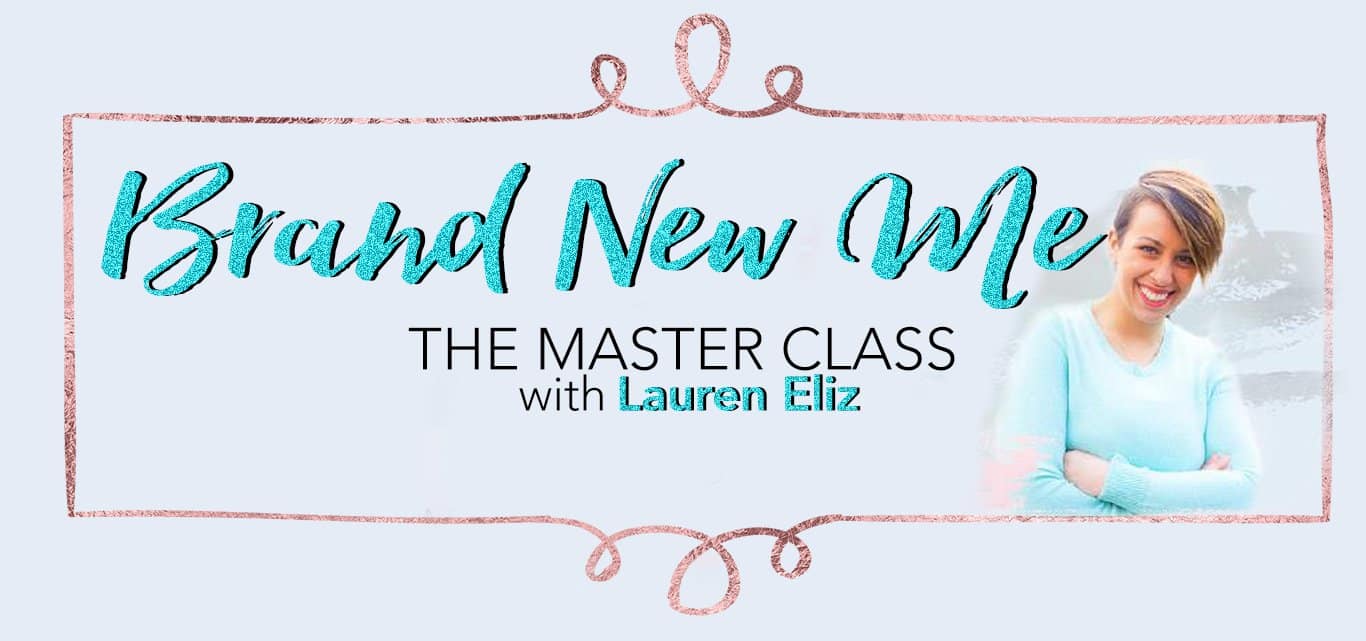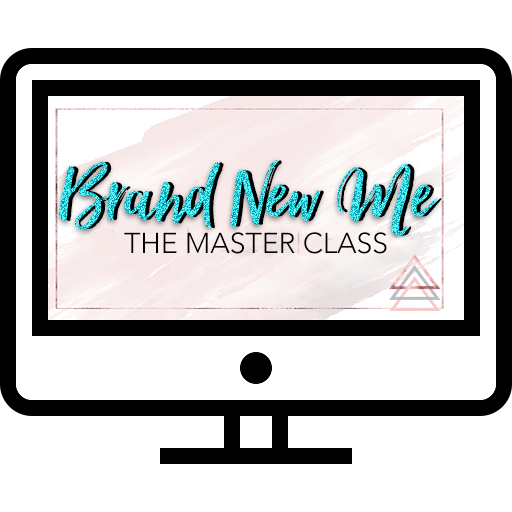 The Brand New Me 12 Week Master Class shows you how to have a massive life transformation without the guess work of trying to "figure shit out."
Redesign your whole entire life and your self worth in 12 Weeks.

CLASS STARTS WHEN YOU ENROLL.
I Get it. Life transformations are one of the hardest things to do. You feel like there are a million things you need to change to be the happy version of yourself that you want to be, and you feel like you have no idea where to start or what to do to fix it.
So many people go through this…. The problem isn't you. The problem is the bullshit belief that you cannot get what you want out of life.
You so totally can. You just need the secret tools and systems for removing the negative and massively creating big change in your life.
That's where the 12 Week Brand New Me Master Class Comes in.
This Class is everything you need to get that massive life overhaul you've been waiting for. Whether it's learning how to let go of depression, finally getting the body you want or healing from an unhealthy relationship – this course holds the secrets to making those changes.
Since opening the class to select small groups, I've helped over a hundred people whose inner voices and fears were holding them back from being that bad ass version of themselves that they truly wanted to be.
Now hundreds of women are feeling the confidence they deserve. They are creating massive change in their lives, and they are truly living in their bliss.
They are losing the weight that was holding them back for years.
They are healing their lives of anxiety and depression.
They are finding and landing their dream jobs that make them feel fulfilled.
They are forming new healthy happy relationships with people who treat them with love.
And they are finally transformed into the person they always wanted to be.
So let me ask you this – is it your turn?

💗So I decided to change my life for the better and I already feel more "connected" and happy!! 💗the support I have from my peers is something I've been needing💗a fun loving group of women who are committed to self improvement💗‼️‼️‼️
Lauren is my coach and I adore her and her "realness". Her authenticity inspires me daily!! Our private group is honestly changing EVERYTHING for me!! I'm able to get REAL, RAW, and EMOTIONALLY HONEST with zero fear of judgement or criticism. It's all LOVE AND SUPPORT!! And our coach LaLauren Eliz Cioffis so attentive to us all!! She's there to guide us and give us the tools we need to go DAY BY DAY!!…. I already feel a "shift"!! There's so much love and support it's RIDIC!!!
Kristen K
WHAT YOU'LL LEARN IN THE 12 WEEK MASTER CLASS
-How to overcome major happiness blocks that are keeping you stuck and not good enough.
-How to rid yourself of toxic relationships for good.
-How to actually achieve your goals in life (no more failing)
-How to interrupt any old patterns and limiting beliefs that are holding you back from not making enough money, not having enough love, or not being happy enough in your life.

What You Get When You Enroll
-12 Weeks of Video Modules, Lectures and Audio Assignments
-24 Hour Access of direct coaching in the community group
-Weekly online coaching calls with Lauren
-Support in the private master mind community group
-Lifetime Access to Course Content
My review of the Brand New Me Course: Fucking amazing.
In all seriousness, I struggle with physical and mental illnesses (but now call myself chronically awesome). I've been in therapy BUT I haven't grown as much in my almost 2 years in therapy as I have in this program. I was at a real low point and struggling hardcore. It was ugly. The world and my situation felt so dark. I knew something needed to change. I decided to take the course last minute and it was the best decision I have ever made. Lauren really is changing my mindset. The course made me take a hard look at myself and my bullshit beliefs. My husband has even noticed the progress I'm making. I was also able to make some bigger decisions that I needed to make. I cannot wait to continue my progress and growth. Thank you Lauren! 
Danielle D.

This course has been wonderful … If you sign up for it, I PROMISE you that you will NOT be disappointed. All my life I have struggled with taking care of myself, and knowing that it is good to take care of myself….This course walked me through learning what I need in order to be able to say that I am happy (you'd be surprised if you think you know what that is), why I feel like I can't achieve true happiness…and then has been walking me through being able to find it. Throughout t
hese last few weeks I have found way more confidence than I have ever had in my entire life and I have found the courage to know what I want from life and how to go about getting it. Ive also gained wonderful friends along the way, including Lauren Eliz, who is always there for you! Not sure if now is the right time for you to sign up? I will tell you that sometimes life butts in and stops you from being able to work on your course work, but once you're signed up, you have the course materials for life and you will always be able to work on them. When was the last time you did something for just yourself? No one else—just you. Do THIS for yourself today! Its okay to do what you need to do to make yourself happy. YOU deserve true happiness! Sign up today for the Brand New Me Course! You won't regret it!
Angela C.
ACT NOW AND YOU'LL GET FREE ACESS TO 
-THE HELLO CONFIDENCE GUIDE
-THE GOAL DIGGER STRATEGY GUIDE
-THE LOVE YOUR BODY STARTER GUIDE
Start taking massive action to get what you want for your dream life!
BECAUSE THIS ISN'T JUST AN ONLINE COURSE....
IT'S A LIFE TRANSFORMATION.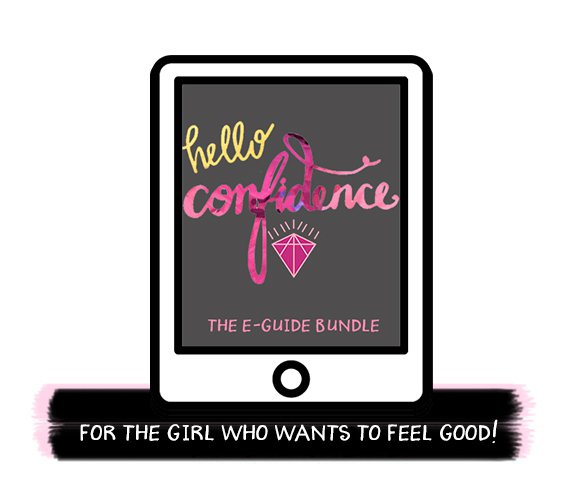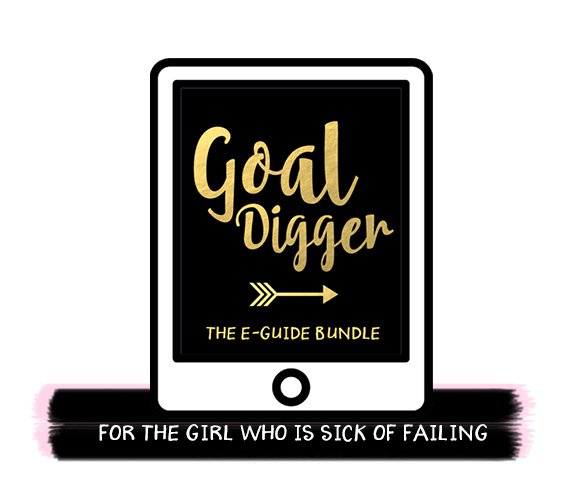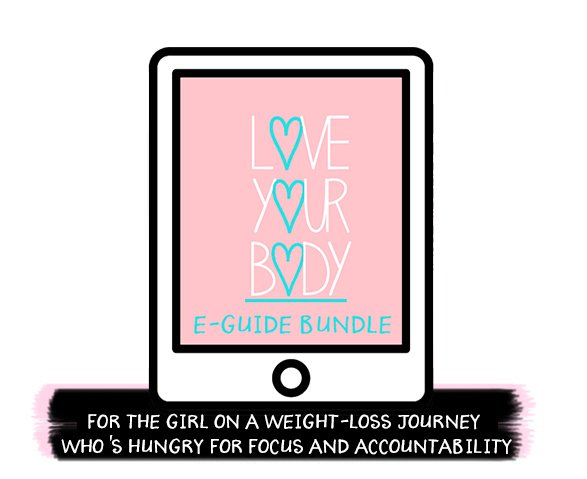 "I'm loving it so much… it's so raw and real.. I'm so glad for you and the timing couldn't be more perfect. This course has done so much for me then counseling has done." Pam
Lauren Eliz
Founder of WIP
I'm Lauren Eliz, "that What is Perfection girl." I am the self improvement guru leading women out of rockbottom living. My goal as a coach and a top emotional development expert is teaching women how to rebuild their lives, their confidence and their happiness. My mantra and mission is to lead you through creating that awesome life you truly deserve.

one of the best things I could have done for myself. This course helped me get to the root of the road blocks I had in my life. Trust me, sometimes you think you have it figured out and discover you were missing the obvious piece to the puzzle all along. I have had more light bulb moments than the Home Depot electrical aisle 😉 The course helps you really step back and take a look at your life and start to make changes gradually, you build upon each lesson to start looking at yourself as a whole and not the labels or negative self talk you crowned yourself with . honestly the course shows you how to start living and not existing and settling. A course like this is imperative to your mental hygiene. I am not here to say you can enroll and expect to change without doing the work, but when you do the work and put the time in and invest in yourself, great things start to happen. Small changes will eventually lead to big changes, the course reminds me of one of my favorite quotes. As the great Ralph Waldo Emerson states , Recognize the Jewel within – what lies behind us and what lies before us are tiny matters compared to what lies within us <3 , P.S. Lauren Eliz Cioffi Rocks Jennifer P.